Hondo and his team will be tracking down a hacker in SWAT Season 5 Episode 11. The criminal hacks LAPD computers and reveals sensitive information, proving fatal for the department and its people. Time will be of the essence for Hondo as he looks to locate the hacker and save lives. So, keep reading ahead to know what will happen in episode 11.
SWAT Season 5 Episode 11 Precap: What Will Happen?
The upcoming episode is titled "Old School Cool." Hondo and his squad will race against time to track down a dangerous hacker in SWAT Season 5 Episode 11. The hacker will breach LAPD's computers and expose the identities of undercover officers. A lot of lives will be at stake in the next episode as Hondo tried to save the day. Meanwhile, Street will be forced to face the consequences of his misdeeds in the past.
A Quick Recap!
In episode 10, Luca was seen spending time with his trainee, Kelly, while her mom, Tuna, watched them talk. Meanwhile, Leroy tried to protect his homeless veteran friend Dave from two police officers. He controlled the situation, but the police arrested Dave anyway. Hondo assured Leroy about helping Dave get out of prison.
Further, Commander Robert ordered the squad to assist the DEA in capturing a cartel leader Ricardo. The SWAT team was surprised to find crates of rocket launchers after busting Ricardo. Moreover, Tan helped a DEA agent who was shot during the firefight. Back at the headquarters, DHS agent Gunther informed the team that three rocket launchers were being transported in the city.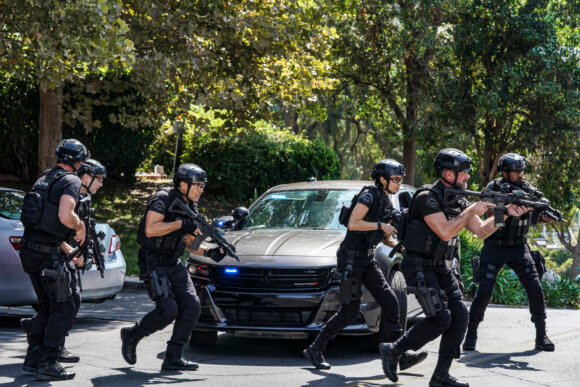 Luca and Jim questioned Ricardo and his men and found the GPS coordinates of a possible location through their phones. They traced the rocket launchers to a weapon manufacturing company. The security footage proved that one of their employees named Jason was working for a terrorist group.
Moreover, the group planned to shoot a plane down with 800 passengers on it. They eventually located the group, and a fierce firefight ensued. Hondo dodged a rocket and shot Jason down. Moreover, Emily texted Luca with Tuana's phone asking for a date in SWAT Season 5 Episode 10.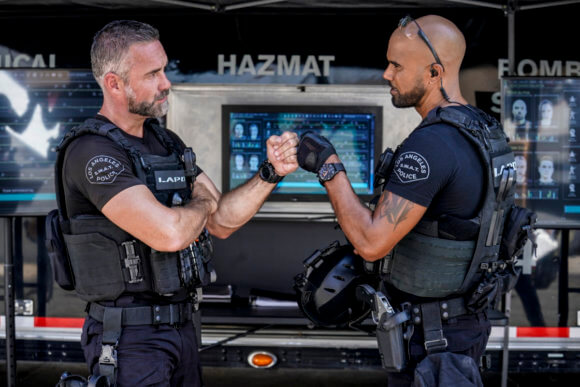 SWAT Season 5 Episode 11: Airing Date
The upcoming episode returns after a two-week delay after the last episode aired on January 9. Finally, CBS will air SWAT Season 5 Episode 11 on January 23, 2022. Each new episode airs weekly on Sundays at 10:00 p.m. ET. However, the network is yet to announce the schedule of upcoming episodes.
Where To Stream The Upcoming Episode Online?
If you miss CBS's broadcast, you can stream the latest episode on the network's website and Paramount+. Moreover, the current season can also be streamed on Vudu, Microsoft Store, Amazon Prime Video, and YouTube TV. So, don't miss the eleventh episode, and stay tuned for more informative episode previews.