It looks like Carrie will go on a date with a teacher in And Just Like That Episode 9. Moreover, Che and Miranda will adjust to being together while Steve will try to get Miranda back. Also, Carrie and Seema will hang out together as Charlotte deals with Lily in the next episode. Hence, continue reading ahead to learn all the updates about the ninth episode.
And Just Like That Episode 9 Precap: What Will Happen?
The ninth episode of And Just Like That is titled "No Strings Attached." Carrie will have a do-over date with a teacher in the next episode. She will go out with her friends for lunch as the group will discuss the date. But, Carrie feels it would just be a non-romantic date. Meanwhile, Che and Miranda will explore the ins and outs of their newfound relationship. Miranda might move in with Che as they discuss their relationship out loud in the building. But, Che tries to calm Miranda down, who gets emotional when Che says they are not dating. 
Moreover, Charlotte will have more trouble with her daughter Lily while Steve will try to talk to Carrie about Miranda. He will ask her about Che and Miranda's relationship. In addition, Carrie and Seema will try to go out and have fun at a club. However, the doorman will not let them in, and they would end up having dinner at a nice restaurant.
A Quick Recap!
In the previous episode, Che believed that Miranda was in an open marriage. However, she decided to break things off with Miranda after learning that Steve did not know about them. Then, Charlotte panicked after Lily walked into the bathroom while she was having oral sex with Harry. Charlotte tried to cover things up by telling Lily that she was checking Harry for cancer.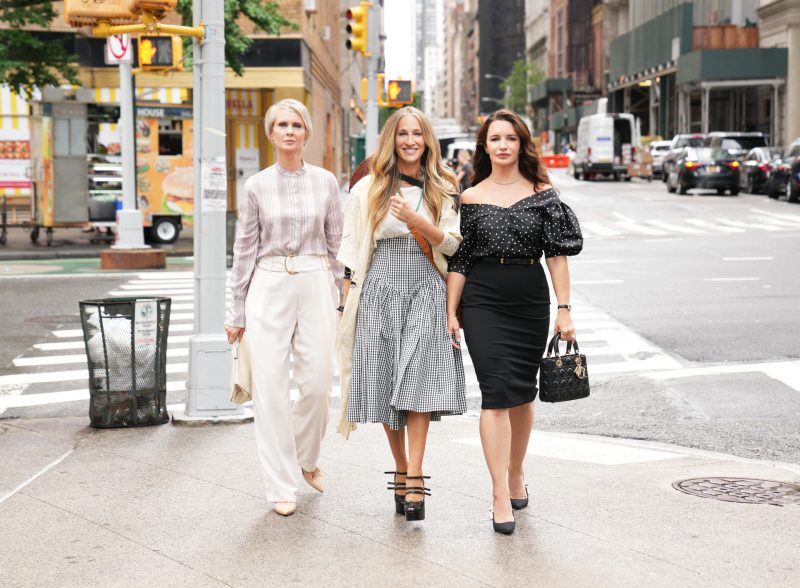 Meanwhile, in And Just Like That Episode 8, Carrie could not get enough sleep due to her loud neighbor Lisette who lived downstairs. Moreover, Seema believed that L isette must have been a high-priced hooker to afford such an expensive apartment. However, Carrie later found out that Lisette was actually a successful jewelry designer. Moreover, Lily had a discussion with Lily after discovering her exposing selfies on Instagram.
Further, Miranda confessed her love for Che and decided to end her marriage. Che reciprocated her feeling, but he warned Miranda that their relationship would be non-conventional. Miranda then talked to Steve about their stagnant lives and a degrading marriage. She expressed her desire to get a divorce. However, Steve was satisfied with their situation, but he could no longer hope for a perfect relationship. Soon after, Miranda took a flight to Cleveland to witness Che's performance in And Just Like That Episode 8.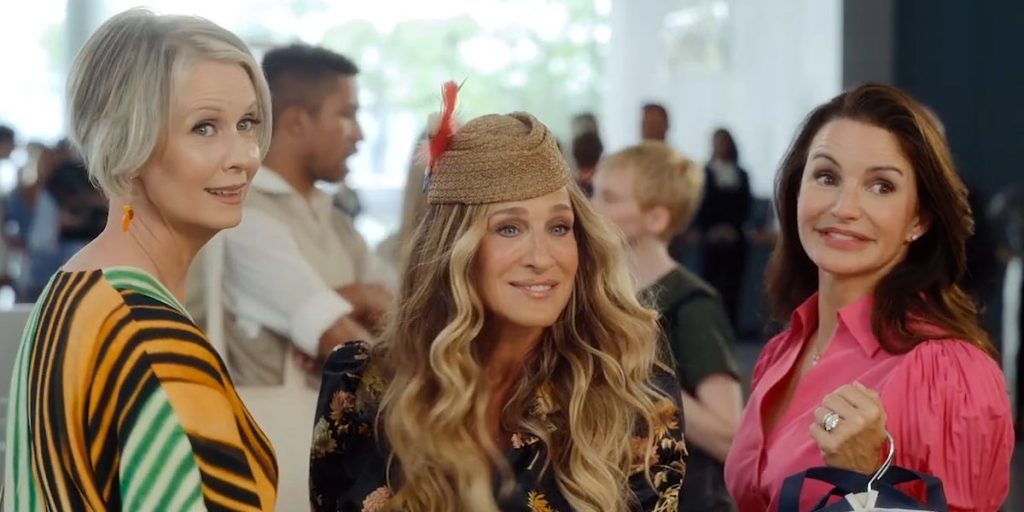 And Just Like That Episode 9: Airing Date
The ninth episode of And Just Like That will air on January 27, 2022. HBO Max releases a new episode weekly on Thursdays at 3:00 a.m. ET. And, each episode of the current season will have 45 minutes of estimated runtime.
Moreover, the show is exclusively available on HBO Max. In addition, the first installment will feature a total of ten episodes. So, don't skip the ninth episode and keep returning for more thrilling episode previews.