It seems like Miranda's confession could lead her on a new journey in And Just Like That Episode 8. She will make a crucial decision that could transform her life. Moreover, Carrie would be keen to know more about her neighbor. So, she will dig deeper into the life of her mysterious neighbor in the next episode. Hence, keep reading ahead to learn all the essential details about the eighth episode.
And Just Like That Episode 8 Preview: What Will Happen?
The eighth episode has been titled " Bewitched, bothered and Bewildered." Miranda will make a life-transforming decision after she confessed her love to Che previously. She might consider giving up her old life and moving on with Che in And Just Like That Episode 8.
Meanwhile, Carrie would be extremely interested in her neighbor. Hence, she will try to know more about her mysterious neighbor in the next episode.
A Quick Recap!
Carrie showed her new book to her editor, Amanda, in the previous episode. The editor suggested adding a hopeful ending to her book, which depicted her life as a widow. So, Carrie decided to go on a computer date. Meanwhile, Miranda was upset about Che not returning her emails. Later, Steve and Miranda tried to have sex, but it could not happen.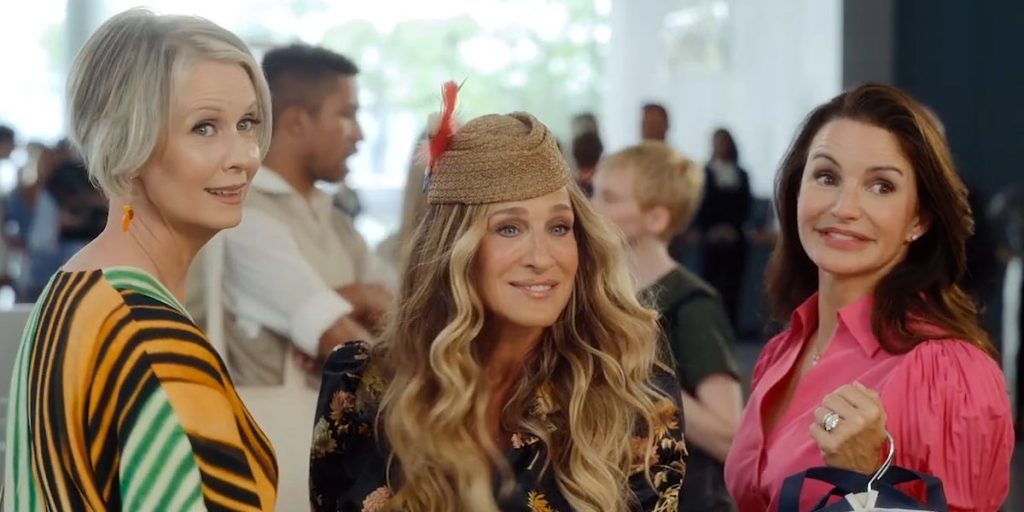 Further, in And Just Like That Episode 7, Carrie met a handsome widower named Peter for her computer date. Their date began on an awkward note, but the drinks helped them loosen up and get to know each other. However, they ended up drinking too much and humiliated themselves by vomiting on the streets. Moreover, Harry was upset with Charlotte. She refused to apologize to him for knocking him during the couples tennis match with Lisa and Herbert. 
Meanwhile, Nya and Andre decided to get pregnant naturally after a series of failed IVF attempts. Charlotte helped Lisa organize a fundraiser at the children's school. They put Carrie on an auction for a lunch date. But nobody bid, so Carrie ended up bidding on herself.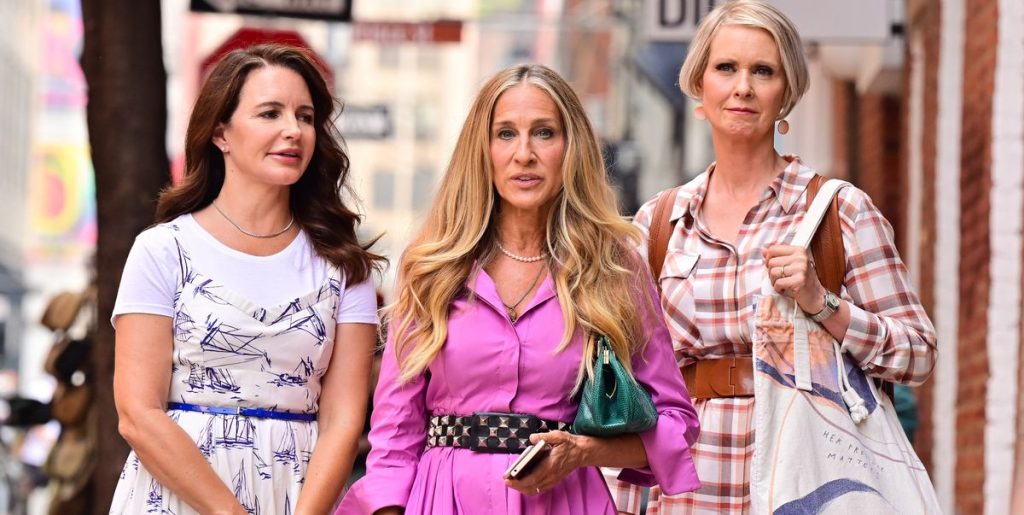 However, Peter was also present at the school and outbid her. They decided to go on a date with each other again. Elsewhere, Miranda reunited with Che at the auction, who apologized for not replying to her emails. The duo ended up having sex, and Miranda confessed her love for Che in And Just Like That Episode 7.
And Just Like That Episode 8: Airing Date
HBO Max will air And Just Like That Episode 8 on January 20, 2022. The network drops a new episode weekly on Thursdays at 3:00 a.m. ET. And each episode of the show will have 45 minutes of estimated runtime.
Moreover, the show is available exclusively on HBO Max. Also, the current installment will feature a total of ten episodes. So, don't miss the upcoming episode and keep returning for more thrilling episode previews.