Rue and her friends will be organizing a birthday party for Maddy in Euphoria Season 2 Episode 4. The group will bond with each other while dealing with their problems with other members. Some of them will come closer, while others might find themselves cornered in the next episode. Also, Jules and Elliot will spend some time together. So, keep reading to know all the updates about the fourth episode.
Euphoria Season 2 Episode 4 Precap: What Will Transpire?
The fourth episode of Euphoria Season 2 is titled "You Who Cannot See. Think of those Who Can."The group will be celebrating Maddy's birthday in the next episode. Some of the relationships will grow up to the next level, while others will be questioned during the course of the party. Moreover, Jules will seek advice from Elliot. And Cal will take a trip down to her memory lanes, reminiscing her past in the upcoming episode. In addition, Nate might show up at Maddy's party which could create a great deal of chaos.
A Quick Recap!
In the previous episode, Cal felt attracted towards Derek while dating his future wife, Marsha. Cal expressed his feeling to Derek, who felt the same about him. However, Marsha's unexpected pregnancy forced Cal to marry her and keep the truth about his sexuality hidden.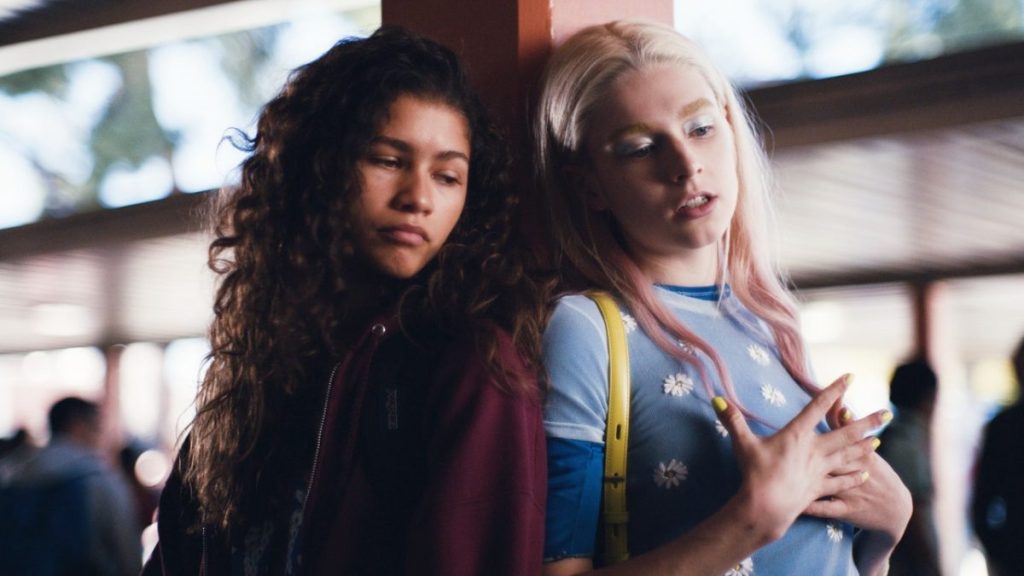 Rue tried to keep her drug usage habit hidden from Jules and Gia. She tried to hide the drug effects by using cannabis while trying to fix things between Jules and Elliot. Rue then ran out of drugs and asked her school teacher turned drug dealer, Laurie, to give her a large stash to sell. Ali became suspicious of Rue after she insulted him, and he decided to cut ties with her. 
Meanwhile, the passionate romance between Cassie and Nate distanced her from her friends and family. Lexi was frustrated by Cassie, Rue, and her own introversion. So she decided to channel her energy to write a play and present it at school. In addition, Che felt Fez had the video and visited his house. However, he was beaten and humiliated by Ashtray into confessing his misbehavior.
Che also found out about Jules and Nate's relati onship. Eventually, Fez offered to let him go if Che dropped his thoughts of revenge and stopped Nate from troubling Rue and Jules. Also, Nate canceled his plans to meet cassie in order to reconnect with Maddy in Euphoria Season 2 Episode 3.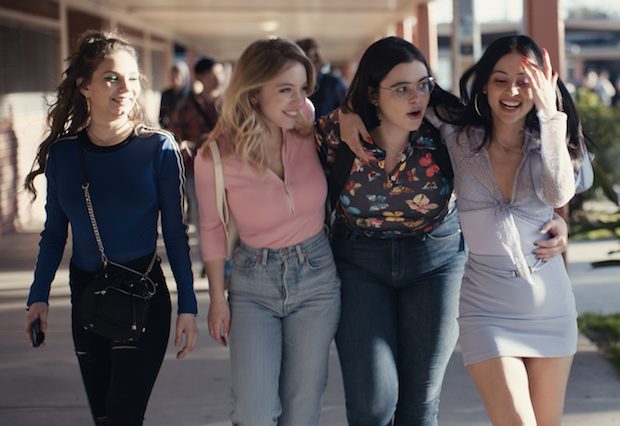 Euphoria Season 2 Episode 4: Airing Date
HBO will broadcast Euphoria Season 2 Episode 4 on January 30, 2022. The network airs a new episode weekly on Sundays at 9:00 p.m. ET. And, each episode of the second season will have around 48-65 minutes of estimated runtime.
Where To Stream The Fourth Episode Online?
If you miss HBO's Broadcast, you can stream the upcoming episode on the network's website, HBO max, and Hulu. Moreover, the current season is also available on Amazon Prime Video, Apple TV, DirecTV, and Google Play Videos & TV. So, don't skip the fourth episode and keep coming back for more thrilling episode previews.