It looks like Dr. Bishop will be returning to the hospital in Transplant Season 2 Episode 4. But he will struggle to get over the challenges he will be facing after his return. Not just that, Bash would get entangled in a situation that will force him to prove his loyalty in the next episode. So, keep reading to know all the necessary details about the fourth episode.
Transplant Season 2 Episode 4 Precap: What Will Happen Next?
The fourth episode of Transplant Season 2 is titled "Contact." Dr. Bishop will be facing some new challenges as he struggles to return to work. Mags will have a dreadful encounter with an aggressive patient, while Bash's loyalty will be tested. Moreover, Dr. Aajay will continue to fulfill her new responsibilities as the hospital's chief resident. Viewers can also expect to see some more cases in the next episode.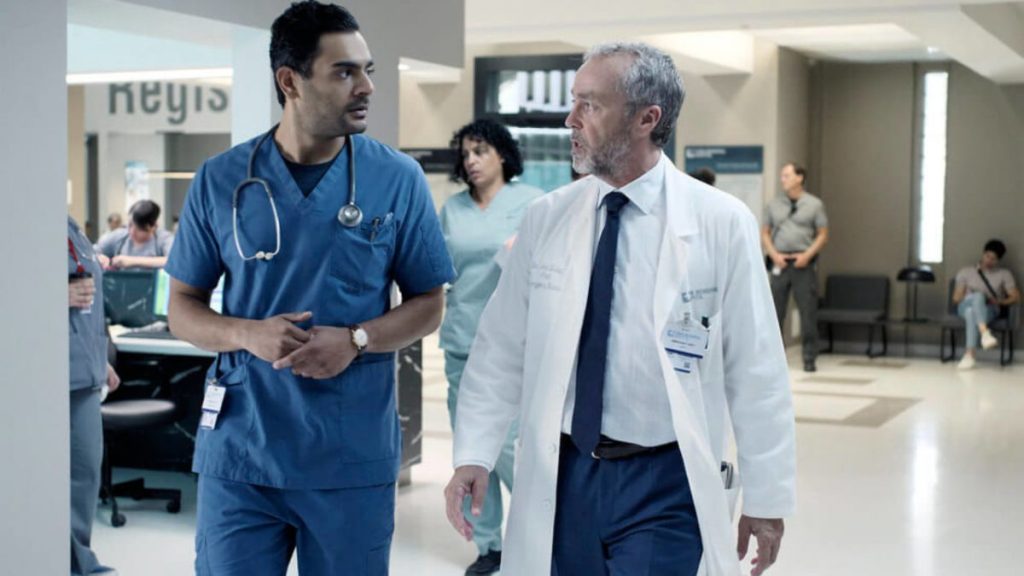 A Quick Recap!
The third episode of Transplant Season 2 was titled "Sever." The episode began with Bash discussing his past traumas with his therapist. He talked about the time when he was arrested back in his country. The therapist appreciated Bash for opening up and appreciated him for his progress with PTSD.
Next, Novak asked Bash to handle an emergency patient at the hospital, even when LeBlanc volunteered for it. The patient, Vincent, severely injured his leg during a sports practice. His wife's blade accidentally went deep into his leg. After a series of problems, Bash managed to save Vincent's leg and his life. Elsewhere, LeBlanc attended to a patient suffering from food poisoning. The patient drank expired milk with a dead rat inside it.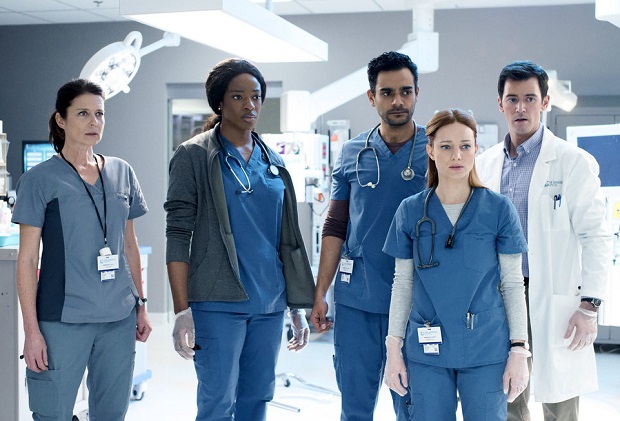 Meanwhile, in Transplant Season 2 Episode 3, Dr. Aajay informed Curtis about her promotion as the chief resident. A young boy named Eamonn was admitted to the hospital after having regular fevers. Theo attended the boy and discovered that the fever was due to an oral infection. Unfortunately, the boy began to show red spots all over his hands and feet, indicating he had a heart condition. Theo felt that the oral infection might have triggered the condition.
Elsewhere, Vincent discovered that it would take six months for him to get back on his feet. Unfortunately, his wife also fell unconscious, and the doctors discovered that she had acute liver failure. She then confessed to taking supplements for months. But Bash assured the couple that Trish would be just fine after a few treatments.
Bishop Struggles To Get Back On His Feet
Further, Bishop took a therapy session at the hospital and had problems using his hands. Theo informed the young boy's mother that he would not need surgery. A series of proper treatments and medications would help the boy recover. The boy's condition reminded Theo of the time when he suffered from a heart attack after his wife split up. In addition, Bash spent some quality time with Rania and asked her to move in with him. Also. Dr. Aajay helped Curtis after she made some mistakes during her first day as the chief resident in Transplant Season 2 Episode 3.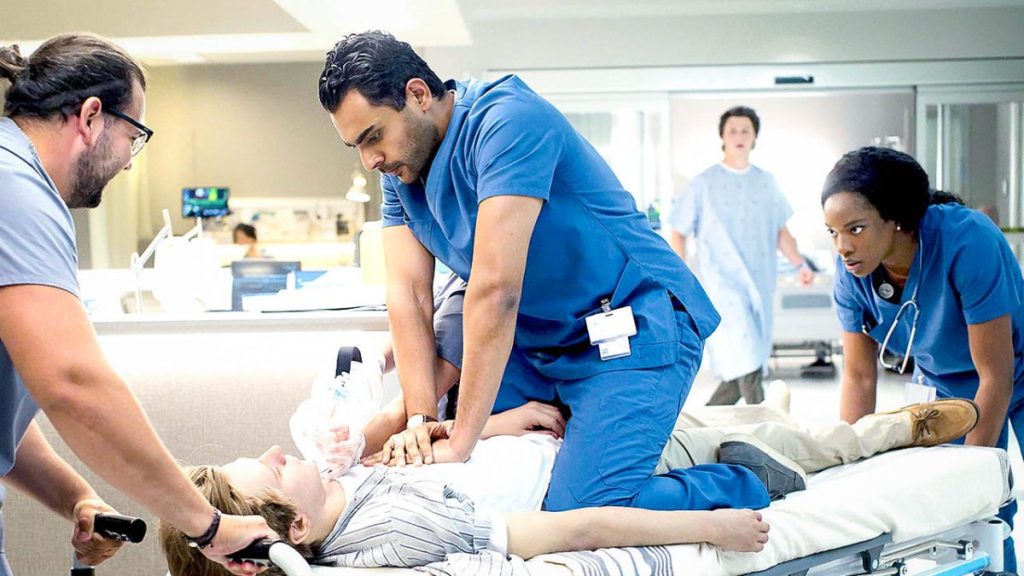 Transplant Season 2 Episode 4: Airing Date
CTV will broadcast Transplant Season 2 Episode 4 on January 31, 2022, in Canada. The show is yet to be broadcasted in the US on NBC. The network airs a new episode weekly on Mondays at 10:00 p.m. ET.
Where To Stream The Fourth Episode Online?
Viewers in the US can stream the upcoming episode on Hulu and YouTube TV. In addition, Canadian viewers can stream it on Crave, and fans from New Zealand can view it on TVNZ. So, don't forget to watch the fourth episode and stay tuned for more thrilling episode previews.