It seems like Boden will do all he can to prove Pelham's innocence in Chicago Fire Season 10 Episode 13. Thus, Boden and Firehouse 51 will go up against the system to save Pelham and incriminate Kilbourne for his wrongdoings. However, the show has undergone a five-week halt. But, keep reading ahead to learn all the essential updates about episode 13.
Chicago Fire Season 10 Episode 13 Preview: What Will Happen Next?
Boden and the Firehouse will go up against their own to get justice for Pelham. He was welcomed back to the firehouse. However, the allegations against him standstill. Kilbourne will be investigated for fabricating evidence, as Boden receives a lot of pressure from Kilbourne's officer friends in Chicago Fire Season 10 Episode 13. It seems like Stella will continue to lead the team as they respond to another emergency in the next episode.
A Quick Recap!
The previous episode began with Hermann feeling bad about his grown-up sons fighting with one another. Stella was nervous about taking over the Lieutenant's position at the firehouse after Pelham's exit. Soon after, the team responded to an emergency at the mall. Some people had fallen into the elevator shaft, while others were stuck inside the stairs. Stella managed to lead the team impressively and rescued all the people to safety. Boden appreciated Stella's efforts and recognized her as a natural leader. 
Further, in Chicago Fire Season 10 Episode 12, Mouch was not happy about the regulars not being invited to the CFD Gala night. Only the officers were invited to be a part of the gala. Thus, Brett suggested that they organize a gala of their own. However, Gallo, Ritter, and Violet decided to have a party of their own at another location. Unfortunately, Violet bailed out after she received an invitation to the CFD gala after receiving an award recently.
At the same time, Deputy Commissioner Gloria turned down Boden's request to look into Kilbourne regarding complaints about fabricating evidence. So, Stella suggested Boden talk to retired Captain Stafford. Stafford decided to help Boden after a little convincing. Stella, Mouch, and Gallo went to Gloria's office to submit their resignation in support of Pelham's unjust removal. In addition, Stafford also gave his statement to Gloria about Kilbourne fabricating evidence on several occasions in the past.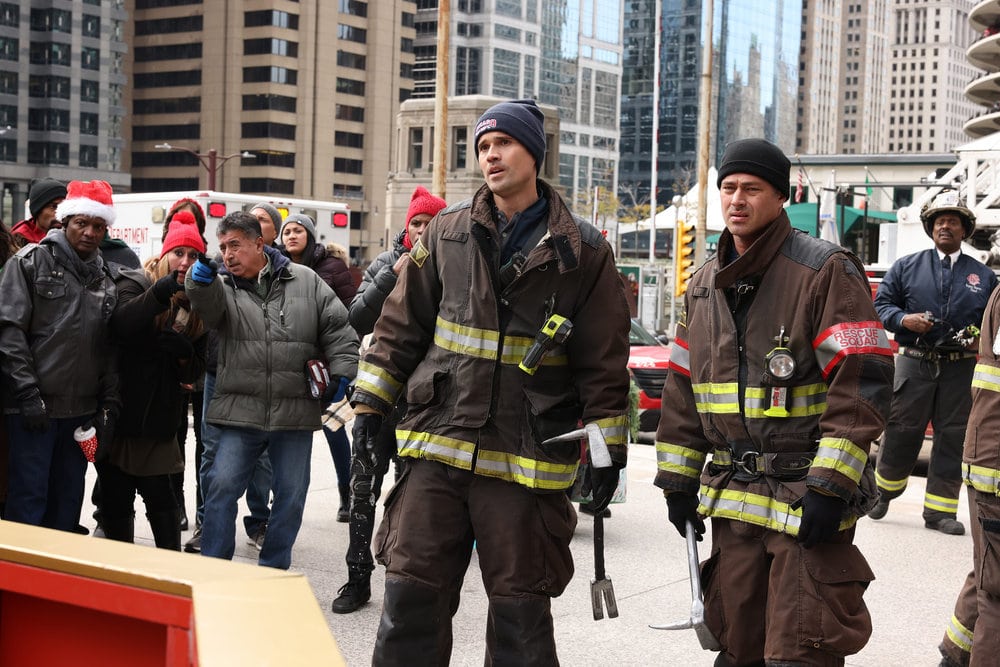 Boden Convinces Gloria To Open An Investigation Against Kilbourne
Gloria then visited Sara, who confessed that Kilbourne had pressurized her to give a statement against Pelham. So, Gloria decided to send Kilbourne on leave until a thorough investigation into the matter was completed. Hermann took his sons to the academy and showed them a man who visited there to remember his dead brother every month. He explained how important it was that the brothers always stay by each other's side. Meanwhile, Gallo and Ritter stayed at Bretta's Gala as it was a lot of fun. 
Violet and Evan shared a kiss at the gala while Severide waited for Stella outside the gala. He went down on his knee and proposed to Stella with an engagement. Luckily, Stella was impressed and accepted his proposal gladly. Stella returned Pelham's uniform to him and welcomed him back to Firehouse 51 in Chicago Fire Season 10 Episode 12.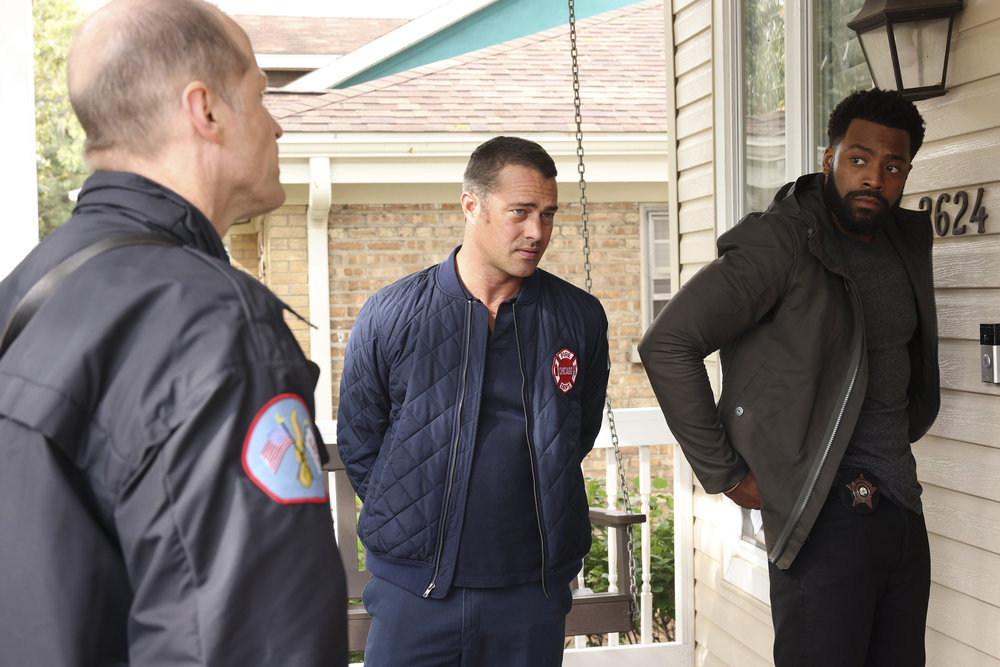 Chicago Fire Season 10 Episode 13: Release Date
Unfortunately, the upcoming episode of the tenth season has been delayed. The show has undergone a break due to the Winter Olympics. Now, NBC will air Chicago Fire Season 10 Episode 13 on February 23, 2022. The network will continue airing a new episode weekly on Wednesdays at 9:00 p.m. ET. And, each episode of season 10 will have around 45 minutes of average runtime.
Where To Stream The Returning Episode Online?
If you miss NBC's broadcast, you can stream the upcoming episode on the network's official website and the NBC pp. In addition, the current season is available to stream on USA Network, Hulu, Peacock TV, Sling TV, Fubo TV, DirecTV, and YouTube TV. So, don't miss out on the thirteenth episode and keep returning for more informative episode previews only on techradar247.com.