The first installment of the Sex And The City spin-off will conclude with the release of And Just Like That Episode 10. In the next episode, Carrie, Miranda, and Charlotte will go through a series of emotional situations that will change their life forever. Carrie will deal with John's remains while Charlotte will be organizing Rock's Bar Mitzvah. Moreover, Miranda will meet Che's family in the next episode. So, keep reading ahead to know all the updates about the final episode.
And Just Like That Episode 10 Precap: What Will Happen?
The final episode of And Just Like That is titled "Seeing the Light." Carrie will go on a lunch with John's friend where they will talk about John's remains. She will tell him that John's remains are next to her best shoes, and she is not sure where the right place will be. It seems like something magical will happen in the upcoming episode when Carrie asks John to give her a sign. A series of light blinking and strange things suggest that John might be trying to communicate with Carrie. 
Meanwhile, Che will take Miranda to meet her family for a special event. Miranda will have an emotional conversation about choosing between love and a dream internship. On the other hand, Charlotte and Harry would be organizing Rock's Bar Mitzvah, where their whole family, friends, and relatives will be invited to bear witness. But Charlotte will get emotional and feel like she has not been a good mom.
A Quick Recap!
Miranda hired Carrie and Charlotte to organize a work party at the Brooklyn Women's Shelter in the previous episode. Carrie discussed her disastrous date with the school teacher named Peter with her friends. Moreover, she posted an Instagram picture of herself in Lisette's jewelry in order to boost her online sales. Rock tried everything to jeopardize his Bar Mitzvah as he did not want to go through it. Anthony brought a friend named Justin for dinner with Charlotte and Harry. Everything was going smoothly until Justin claimed that the holocaust was a hoax. Anthony lost his temper and yelled at Justin to leave in And Just Like That Episode 9.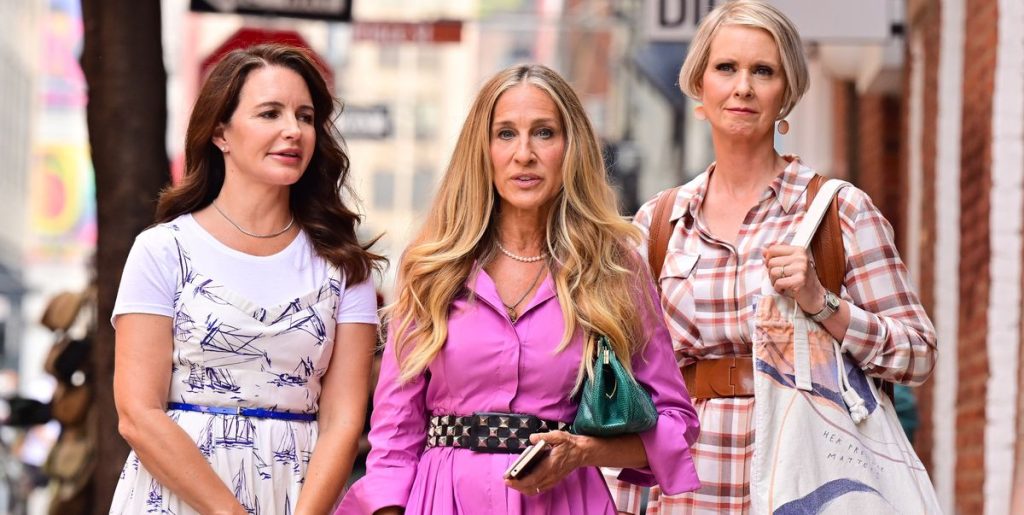 Further, Lily did not want to miss the Hamprons' pool party. So, she asked her mother, Charlotte, to show her how to use tampons. Carrie and Peter decided to go on a second date after messing up the first time. However, both came to an agreement that they were not ready to see other people just yet. At the Women's Shelter, Steve told Carrie that he would always consider himself married to Miranda. But, Carrie hoped that Steve would find someone else.
Elsewhere, Nya and Andre were stuck up on their discussion about having children. Seema met an attractive Brooklyn nightclub owner named Zed at the work party. Carrie wore both her and John's rings at the party. However, she accidentally ended up dropping John's ring into the sink. Luckily, Steve helped her retrieve the ring and she decided to put both her rings away. She decided to move on and give life another shot. She then texted Peter for a possible third date while Seema went out to Zed's nightclub in And Just Like That Episode 9.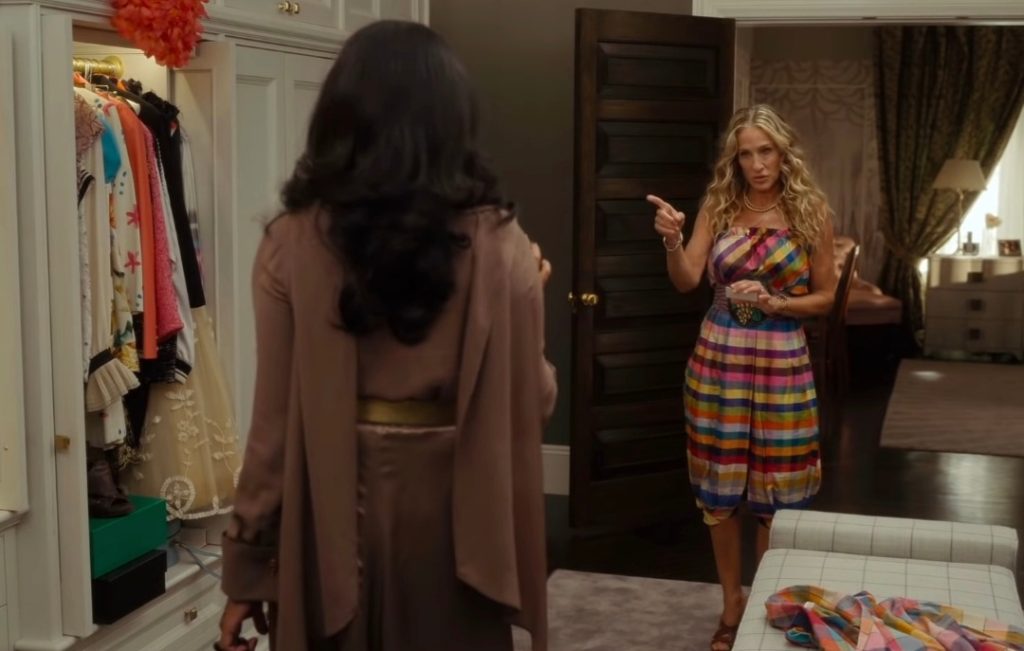 And Just Like That Episode 10: Airing Date
HBO Max will air And Just Like That Episode 10 on February 3, 2022. The show is available exclusively on HBO Max. Additionally, season 1 will feature a total of ten episodes. So, don't miss out on the tenth episode, and stay tuned with TechRadar247.com for more thrilling episode previews.