Netflix has recently premiered the second season of the popular romantic drama Sweet Magnolias. Fans have already binged on the intriguing ten episodes of the second season. The series returned for the second installment two years after its premiere in May 2020. And fans are pretty impressed with all that happened, and they are looking forward to what happens next in Sweet Magnolias Season 3.
Developed by Sheryl J. Anderson, Sweet Magnolias is based on Sheryl Wood's novel series of the same name. The romance drama follows three women belonging to South Carolina. The trio has been friends since childhood. They have always stayed by each other's side to help them deal with the complexities of love, career, and family.
The second installment dealt with Ty's fate as he also got caught up in an accident along with Kyle and Nellie. Moreover, it also shed light on how Erik and Helen grew closer to each other and how their relationship transformed. But, will the series return for the third season, and what might happen next? Keep reading ahead to find out!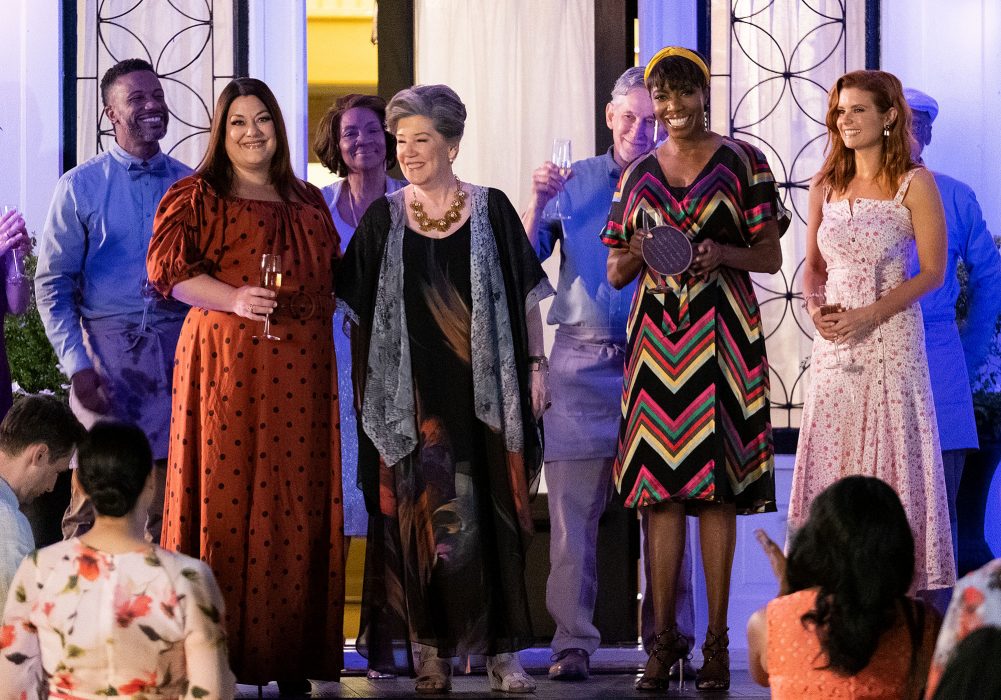 Sweet Magnolias Season 3: Will The Show Return For Another Installment?
Unfortunately, Netflix has not renewed the show for Sweet Magnolias Season 3 yet. The second season premiered recently on February 4. Thus, the streaming giant will wait for the viewership records to come before they make a decision on the show's future. So, the announcement might come after a couple of months. However, given the show's popularity in the first season, it is highly probable that the second installment might receive a similar or more massive response. Thus, Netflix will most likely renew Sweet Magnolias Season 3 very soon.
Recently, Netflix's romance dramas like Virgin River and Emily in Paris have received a fair share of the limelight for two concurrent seasons. Thus, the dedicated fans would be hoping to get a double renewal for the third and fourth season of Sweet Magnolias. 
Sweet Magnolias Season 3: What To Expect?
The final episode of the second installment left a series of cliffhangers for the fans to wonder about. Helen broke up with her boyfriend Ryan to pursue motherhood. She realized that she was pregnant and was pleased about it. And Maddie and Dana Sue stayed right by her side to support her every step of the way in Ryan's absence.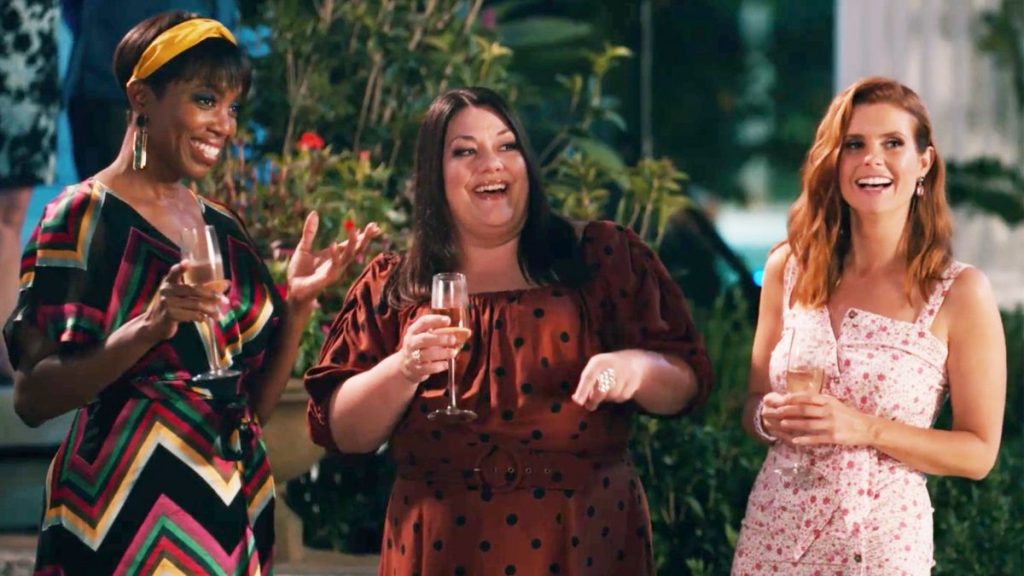 Unfortunately, Helen fell ill and lost her baby. It was a big setback for her, which allowed Erik to be more than just a good friend to Helen. Erik, Maddie, and Dana Sue supported Helen in the best way possible to help her get over the traumatic experience. Helen then got along with Erik and expressed her desire to be a mother.
Just when things seemed to go perfectly for Helen, Ryan returned to her life and informed her that he was ready to start a family with her. Shockingly, he went down on his knees and proposed to her. Thus, Helen will be in a complex dilemma in Sweet Magnolias Season 3. She will have to make a choice between Ryan and Erik, which would be extremely difficult for her. It will be thrilling to find who she chooses when the show returns for the third installment on Netflix.
Further, Maddie discovered that Cal had some serious anger issues. He lost his job as the high school coach. Later, he lost his calm on an obsessive fan and smashed him. He was then taken away by the police. Thus, Maddie might have to reconsider her relationship with Cal during the third season. Moreover, Maddie decided to go up against the Mayor in the recall elections. Thus, the Mayor's wife might create more trouble for Maddie by digging out dirt on her loved ones to spoil her reputation in the eyes of the public.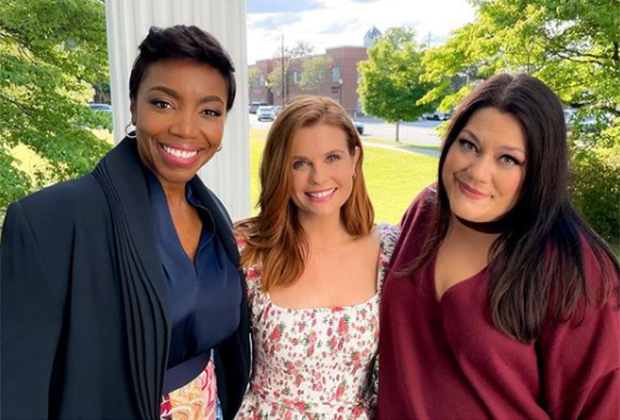 Who Could Be The Cast Next Season?
If Netflix renews the third installment, fans can expect to see the lead cast members, including JoAnna Garcia Swisher as Maddie Townsend, Brooke Elliot as Dana Sullivan, and Heather Headley as Helen Decatur. Moreover, Logan Allen as Kyle Townsend, Anneliese Judge as Annie Sullivan, Carson Rowland as Ty Townsend, and Justin Bruening as Cal Maddox are also expected to return for Sweet Magnolias Season 3.
In addition, Chris Klein, Jamie Lynn, Dion Johnson, and Brandon Quinn are also hoped to appear in Sweet Magnolias Season 3. Some recurring characters of the series are also expected to be promoted as regulars next season.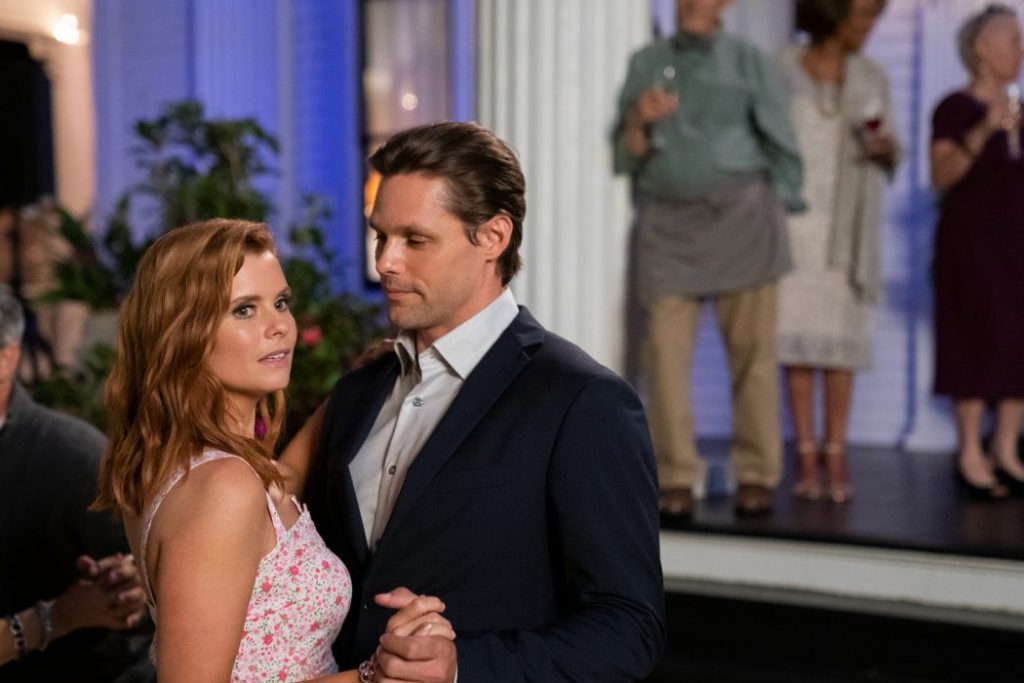 Sweet Magnolias Season 3: When Does It Return?
Sadly, Netflix is yet to renew the third installment. Thus, fans might have to wait a while to get a tentative return date. However, if the network renews the show anytime soon, they can expect Sweet Magnolias Season 3 to return by February 2023. So, stay tuned for more informative news updates only on TechRadar247.com.