Netflix's coming-of-age comedy-drama series Everything Sucks, starring Sydney Sweeny and Peyton Kennedy, released its first season in February 2018. And even after almost four years, fans are waiting for Everything Sucks Season 2. And still, they have nothing to look forward to. Many fans are curious as will there ever be a second season of the drama series. And if you are one of these fans, sit tight as we have brought all the content about a potential second season.
Will There Be Everything Sucks Season 2?
The first season of Everything Sucks was released on Netflix on February 16, 2018. And even though the first season of the series garnered decent reviews, the streaming giant went on canceling the series ahead of Everything Sucks Season 2 on April 6, 2018. The move was surprising as Netflix is generally more patient with the first season of any series. And Everything Sucks received a fair amount of viewership. However, the show has been officially canceled by the platform.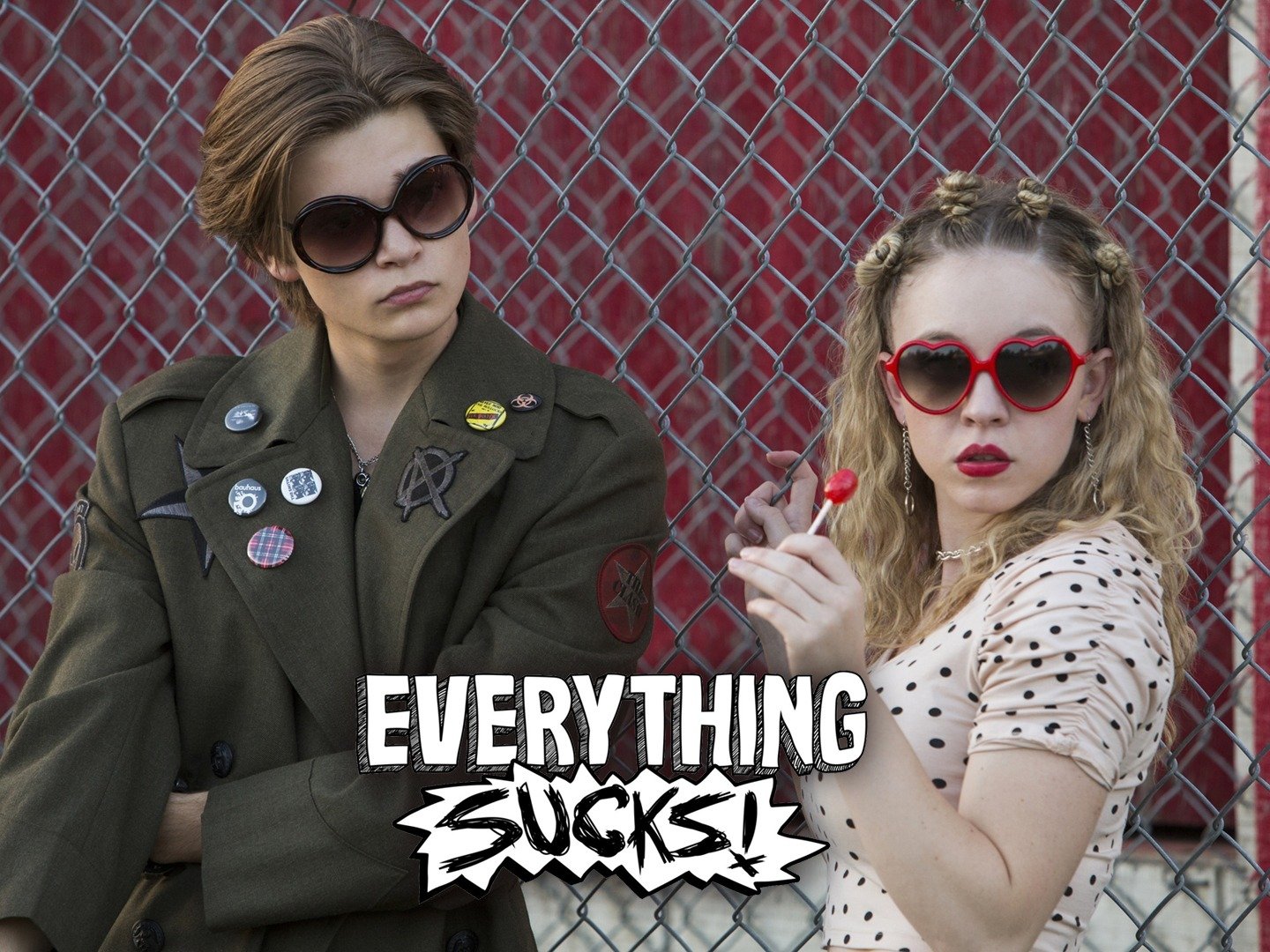 Netflix's Vice President for Original Content also commented regarding the news. He stated, "I'm really passionate about the show myself. We take the cancelation decisions as personally as anybody. Because we were seeing a much lower completion rate of the whole season. We realized that it is very unlikely that we would be able to grow the audience. move a whole new audience through the show, and have a large enough audience to justify a season two."
Although, there is still a ray of hope for the fans of Everything Sucks. There are so many examples in the industry when the network or streaming platform has canceled the show. However, some other networks have come in as their knight in shining armor and saved the show. Likely, if any network saves the show, then fans might see Everything Sucks Season 2.
Everything Sucks Season 2: What Could've Happened?
Towards the end of the first season of Everything Sucks, AV Club and Drama Club's joint project drama eventually premiered, the awful yet funny movie Intergalactic Lust. Luke made changes in the film while re-editing it. So that the ending of the film may serve as his apology to Kate. He has toiled to negotiate how he feels about her after finding out that Kate was actually homosexual.
However, he was finally able to accept the truth and be friends with her. Meanwhile, Emaline and Kate share a kiss with each other. And she admitted that she'd been holding secret feelings for the Principal's daughter.
Also, Sherry and Ken solved their differences and accepted their romance in public. On the other hand, Luke understood the situation and made peace with the idea of his mother and the principal dating. However, it was not a happy ending for everyone. McQuaid, who has developed feelings for Emaline, was left heartbroken when he saw Kate and Emaline kissing.
Meanwhile, Tyler, put out by McQuaid, got all the love for his excellent performance in Intergalactic Lust. However, he left the afterparty without saying anything to anyone. Leslie, who has been having secret feelings, was disappointed by this.
So, if the series returns for Everything Sucks Season 2, it has a lot of storylines to explore. The next season might focus on whether Kate and Emaline will accept their secret romance in public. However, this would not be easy as Kate has not yet accepted her sexuality to her father. We might also see how McQuaid will try to get over Emaline?
It will also reveal where Tyler's character is headed in the season after the ending of the first season. Will Leslie ever confess her feelings to Tyler? Of course, there's the return of Leroy and how having his father around in his life will impact Luke, as well as Sherry's novice relationship with Ken.
Everything Sucks Cast!
The main cast of Everything Sucks includes Jahi Di'Allo Winston as Luke O'Neil, an A/V Club freshman who has a crush on Kate Messner. Peyton Kennedy plays Kate Messner, the Principal's daughter who is gay and has not come out yet. Kate's dad Ken Messne is played by Patch Darragh. Luke's mother, Sherry, is portrayed by Claudine M. Nako.
In addition, Sydney Sweeney plays Emaline in the series, while Quinn Liebling appears as Tyler Bowen, Luke's best friend. Elijah Stevenson plays Oliver Schermerhorn, Emaline's boyfriend. Rio Mangini has played McQuaid in the series. Apart from these primary cast members, there are also a bunch of recurring characters. And, if the series returns for Everything Sucks Season 2, viewers can expect most of the main cast members to return in their roles. On the other hand, the season might bring some fresh faces to the screen.
So, stay tuned with TechRadar247.com for more updates and news about your favorite TV shows. And also read Invisible City Season 2: Is It Happening? Everything You Need To Know