It seems like Conrad and Cade will be solving the mystery behind a lost kid's physical abuse in The Resident Season 5 Episode 12. He will be concerned by the signs and will do all he can to get to the bottom of the whole incident. Meanwhile, Devon and Leela will run into a woman suffering from a severe problem. So, keep reading ahead to learn all the updates about the twelfth episode.
The Resident Season 5 Episode 12 Preview: What Will Happen?
The twelfth episode of The Resident Season 5 is titled "Now You See Me." A lost child with the signs of physical abuse will be brought into Chastain. Conrad and Cade will do all they can to get to the bottom of the whole incident. Meanwhile, Devon and Leela will encounter a woman who has trouble breathing while shopping. Moreover, Billie will be forced to confront the events of her past in the upcoming episode.
A Quick Recap!
In the previous episode, Conrad and AJ treated a patient named Hannah, who had received Nic's heart. The young woman had heart failure. Conrad came up with a diagnosis that Hannah had fistula, making Hannah forget to take her anti-rejection medicines. Later, Billie, Leela, and AJ successfully operated on Hannah and fixed the issue. 
Meanwhile, AJ pressurized Devon to allow Carol, his mother, for his clinical trial even when she was not eligible for the particular criteria. However, Devon chose to stand by his decision, and Carol supported him. Eventually, AJ and Devon decided to put Carol under palliative care where she could enjoy the rest of her days.
Further, Carl diagnosed that Bell was suffering from multiple sclerosis. He struggled to let the reality set in and decided to leave Chastain. He also thought of abandoning Kit, so she would not have to take care of him with his worsening condition. However, Kit decided to stay by his side and promised to support Bell no matter what. Moreover, Jake visited for the Lunar New Year with Sammie, who bonded with Gigi quite well. Leela considered doing a specialization in neurosurgery. Eventually, Hannah allowed Gigi to listen to her heart after Conrad revealed that she was the recipient of his wife's heart in The Resident Season 5 Episode 12.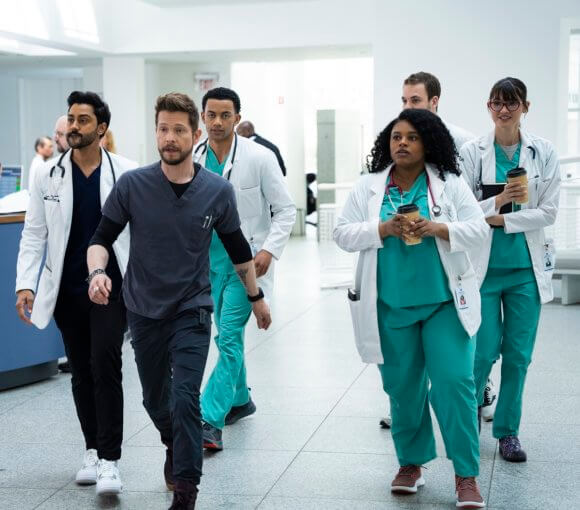 The Resident Season 5 Episode 12: Airing Date
Fox will air The Resident season 5 Episode 12 on February 8, 2022. The network broadcasts a new episode weekly on Tuesdays at 8:00 p.m. ET. And, each episode of the current season will have 45 minutes of estimated runtime.
Where To Stream the Upcoming Episode Online?
If you miss the latest episode on Fox, you can stream it on the network's official website and Fox Now app. In addition, the fifth season is available to stream on DirecTV, Fubo TV, and Xfinity. So, don't forget to watch the twelfth episode and keep returning for more thrilling episode previews only on Techradar247.com.