It seems like Jessica would be dealing with a family emergency during a party in The Resident Season 5 Episode 13. Her brother-in-law's life would be in danger. Hence, Jessica and the doctors at Chastain will do all they can to save his life. Moreover, Conrad will try his best to save an influencer's life in the next episode. So, keep reading ahead to learn all the essential updates about episode 13.
The Resident Season 5 Episode 13 Preview: What Will Happen Next?
The thirteenth episode of The Resident Season 5 is titled "Viral." A tragic accident at Jessica's Gender Reveal party will put her brother-in-law's life in danger. Jessica and the doctors will do all they can to save the man's life in the next episode.
Further, Conrad, Irving, and Trevor will try to save an influencer's life. The man's life is in danger by a risky cosmetic surgery. Conrad will take the lead while dealing with Cade's suspicious behavior lately. He thinks that she might be in some kind of trouble. Moreover, Devon will try to convince Leela not to go ahead with the two specializations together.
A Quick Recap!
, Devon and Leela came across an obese woman named Roxie while buying shoes. Roxie was having a possible heart attack as she was rushed into Chastain. Devon recognized the troubles Roxie had to face because of her weight while treating her. AJ was bluntly honest about Roxie's weight in front of her.
Moreover, AJ and Devon diagnosed a tear in Roxie's esophagus due to her bulimia. The duo successfully dealt with the problem and helped Roxie get treatment for her underlying issues. Roxie thanked the doctors for their fairness and AJ's honesty.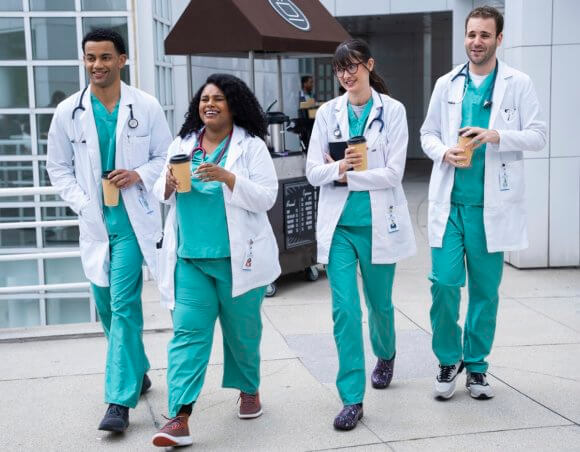 Meanwhile, in The Resident Season 5 Episode 12, a young girl was brought into the ER. She was not speaking at all as Conrad and Cade handled her case. They found signs of abuse on the little girl's body and tried to find her parents. They also discovered that the girl was struck by lightning. Cade managed to track the girl's sister, Ana, down at the homeless encampment. Ana revealed that she and her sister Scout had run away from their abusive father. They suspected that their father might also have killed their mother.
Elsewhere, Kit and Leela were forced to perform emergency surgery on Scout's leg while Conrad was away. They successfully saved Scout's legs. Winston promised to keep the two sisters together in foster care. Meanwhile, Conrad noticed that Scout's case brought up some old memories for Cade and suspected she might be in trouble. Devon became concerned when Lella told him that she had decided to get certified in neurosurgery and cardiothoracic surgery.
Moreover, Bell competed with Dr. Robert Porter for the position on the State Medical Board. Surprisingly, Billie recognized Porter to be her abuser. She sought help from Kit to expose Porter's pedophilia to the board in The Resident Season 5 Ep isode 12.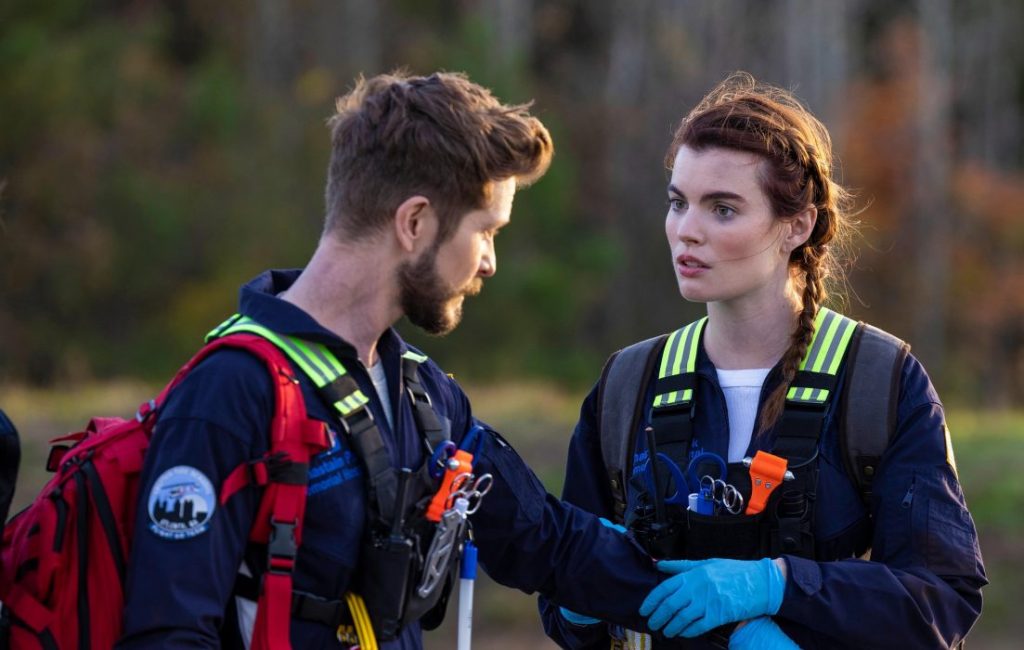 The Resident Season 5 Episode 13: Airing Date
Fox will air The Resident Season 5 Episode 13 on February 15, 2022. The network broadcasts a new episode weekly on Tuesdays at 8:00 p.m. ET. And, each episode of the current season will have 45 minutes of estimated runtime.
Where To Stream The Upcoming Episode Online?
If you miss Fox's broadcast, you can stream the latest episode on the network's website and the Fox Now app. Moreover, the fifth season is available to stream on Fubo TV, DirecTV, and Xfinity. So, don't miss out on episode 13 and keep returning for more thrilling episode previews only on TechRadar247.com.