It seems like Frank would be investigating a respected Lieutenant's family members in Blue Bloods Season 12 Episode 14. A random shooting at the officer's house could prove handy in uncovering some criminal ties. Moreover, Baez will ask Danny to help her solve a celebrity's murder. Unfortunately, fans will have to wait another week before the next episode returns. So, keep reading ahead to learn all the necessary details about episode 14.
Blue Bloods Season 12 Episode 14 Preview: What Will Happen Next?
The fourteenth episode of Blue Bloods Season 12 is titled "Allegiance." Erin and Anthony will team up with Erin's nephew, officer Joe Hill, to bring a trial back on the right course when Joe discovers that the evidence has been tampered with. Baez will force Danny to help find the killer of her favorite TV celebrity's murder. A random shooting at police Lt. Raymond Moretti's house leads Frank to investigate the ties of his family members with a criminal organization. Eddie will be working on an SVU case which will cause confusion regarding her decision to become a police sergeant in the next episode.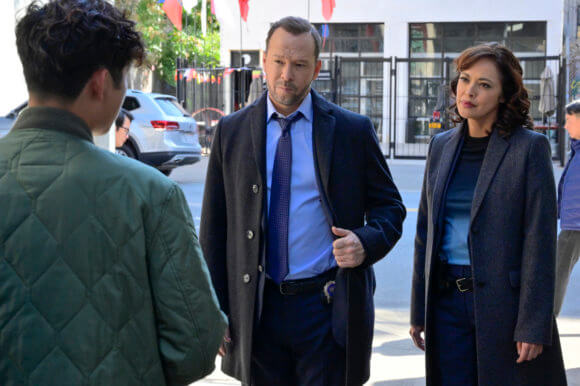 A Quick Recap!
The previous episode was titled "Cold Comfort." Danny and Baez investigated a brutal gang assault on an NYPD detective. They tried to dig deeper in order to find the reason why the officer was arrested. To everyone's surprise, they realized the officer was corrupt and had been taking money from the gangs. Danny then informed about the whole matter to Frank, who was surprised to know about the presence of a dirty cop among the ranks.
Elsewhere, several culprits robbed some valuable and rare works from a celebrated bookstore in the city. Eddie and Badillo were tasked to investigate the theft and find the culprits. After a series of twists and turns, the duo managed to find the culprits, apprehended them, and returned the rare works back to the bookstore.
Further, Henry investigated the suspicious death of Kamie's old friend. When Jamie found out, he decided to join Henry to uncover the mystery behind his friend's suspicious death. Moreover, Erin tried to look into the background of a new woman that Anthony was dating in Blue Bloods Season 12 Episode 13.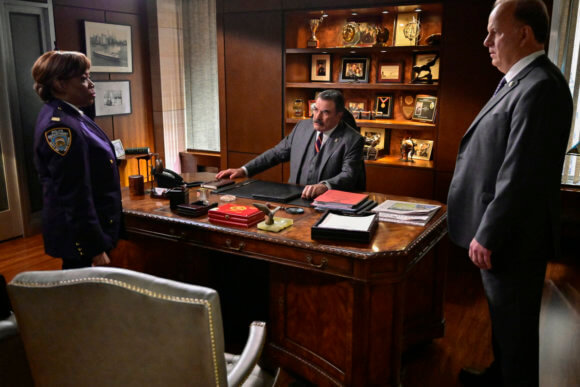 Blue Bloods Season 12 Episode 14: Release Date
The upcoming episode of Blue Bloods is returning after a short break. The network underwent a small hiatus after the previous episode aired on January 28, 2022. Now, CBS will air Blue Bloods Season 12 Episode 14 on February 25, 2022. The network is expected to broadcast a new episode weekly on Fridays at 10:00 p.m. ET. And, each episode of the current season will have around 45 minutes of estimated runtime.
Where To Stream The Upcoming Episode Online?
If you miss CBS's broadcast, you can stream the latest episode on the network's official website and Paramount+. In addition, season 12 is available to stream on Sling TV, DirecTV, Hulu+Live, Amazon Prime Video, Microsoft Store, Xfinity, and iTunes. So, don't out on the fourteenth episode and keep coming back for more thrilling episode previews only on TechRadar247.com.