It seems like Stan, Randy, and the crew would be dealing with the City People in South Park Season 25 Episode 3. They will be discussing an issue related to city life, which is bound to land them in some kind of trouble. Hence, keep reading to learn all the details about the third episode.
South Park Season 25 Episode 3 Preview: What Will Happen Next?
The third episode of South Park Season 25 is titled "City People." The network has not revealed the synopsis for the upcoming episode. However, as per the title, it looks like the characters will be discussing issues related to the people of the city. Thus, it will be interesting to see how the show deals with the issue while creating a series of comical moments in the next episode.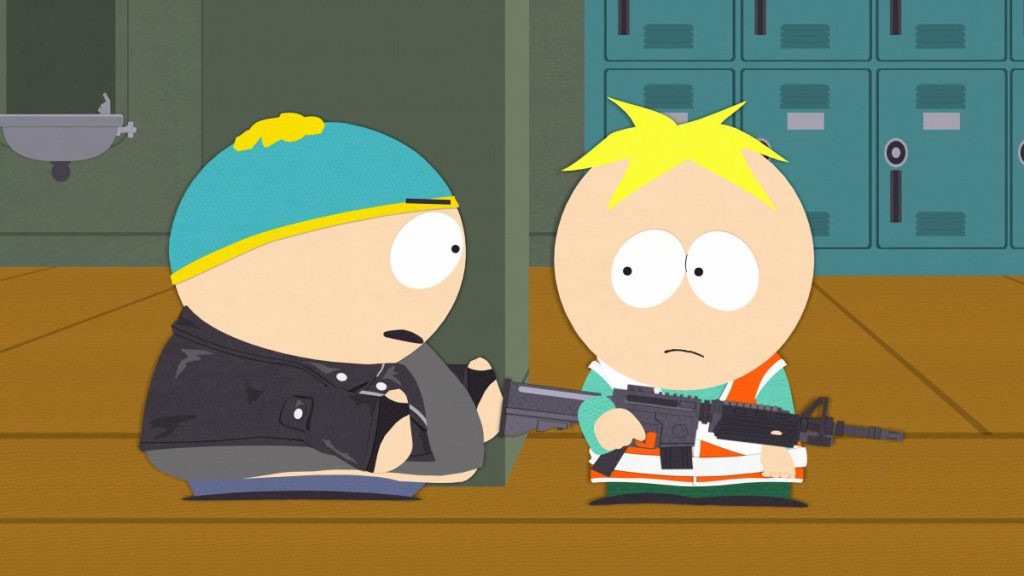 A Quick Recap!
Randy Marsh attended a cannabis fair in the previous episode. He discovered that customers were boycotting farms that were not employing people of color. Randy spoke with Sharon, Shelly, and Stan about their lack of interaction with the Black people. He mentioned how Stan never played alone with Token Black. So, Stan invited Token and his parents, Steve and Linda, for dinner. Stan discovered that Token's first name was actually Tolkien, in honor of J R R Tolkien.
Elsewhere, in South Park Season 25 Episode 2, Randy invited Steve to work as a financial consultant at Tegridy Farms. Steve agreed, while Stan was shocked to find Token's real name. He called Kyle and Eric, who told Stan that he was the only one who did not pronounce Tolkien's name right. Steve was frustrated when he came across a billboard of him advertising Tegridy Wees. However, Randy convinced him by offering some profit from the weed sales. Steve decided to work with Tegridy even after realizing that he was being commodified. 
Stan then went to a doctor to discuss his racism after finding Tolkien's first name. The doctor criticized Stan's mistake and gave him a speech. At the doctor's suggestion, Stan began reading JRR Tolkien's books. Stan later made a speech announcing the JRR Tolkien day at the school gymnasium and asked Tolkien to come up on the stage. However, Tolkien revealed that he hated JRR's books and the Lord of the Rings.
Next, Stan apologized for treating Tolkien wrongly as the two reconciled. Later, Stan suggested a wed idea, but Randy turned him down. So, Steve bought the Tegridy farms and renamed them Credigree Weed. Randy vowed to take action against Steve for stealing his customers in South Park Season 25 Episode 2.
South Park Season 25 Episode 3: Airing Date
Comedy Central will air South Park Season 25 Episode 3 on February 16, 2022. The network airs a new episode weekly on Wednesdays at 8:00 p.m. ET.
Where To Stream The Upcoming Episode Online?
If you miss Comedy Central's broadcast, you can stream the third episode on southparkstudios.com and Netflix. Moreover, the current season is also available on Disney+ and HBO Max. So, don't miss out on the upcoming episode, and keep coming back for more thrilling episode previews only on TechRadar247.com.