Fans will be amazed to see the new twist in Grownish Season 4 Episode 14. Zoey and Luca will appear on the same page as they have a demanding project to work on. Meanwhile, Jazz will continue coping with her breakup with Des. But will she be OK? It doesn't look like it. Elsewhere, Ana and Nomi will be surprised to see someone familiar during their campus trip. Stay with us to know who the person could be.
Grownish Season 4 Episode 14 Preview: What Will Happen Next?
Grownish Season 4 Episode 14, titled "The Revolution Will Not Be Televised," will face the aftermath of the previous episode. Well, Jazz, after having a trembling time coping with her breakup. She visited her ex and told him that she had the best time with him. Thus, the upcoming episode will see Jazz and Des dealing with their split. Meanwhile, there will be tension between Zoey and Luca as they both try to design a new fashion line for Anti-Muse for a famous fashion collaborator.
While the two seem busy dealing with a big project, Aaron will be busy with his passion project. Someone will tell him to give a presentation on his new project Afro Salon. But it won't work as per his plan, especially when CalU asks him to adjust and settle accordingly. Meanwhile, Nomi and Ana will go on a campus trip. They will roam around some local law schools, and unexpectedly they will run into an estranged friend.
Zoey And Luca's Budding Romance
In the upcoming episode, Zoey and Luca will appear working together. Well, they both can't stand each other. However, they will try their best to present the fashion lineup. As in the trailer, Zoey says with her hustle and Luca's genius; they can achieve anything. Well, indeed, "Zuca" can do anything. However, it might create some bubbling feelings between them. Though at first, it could be hard for them to believe it. But sooner in the upcoming week, they might realize their feelings for each other.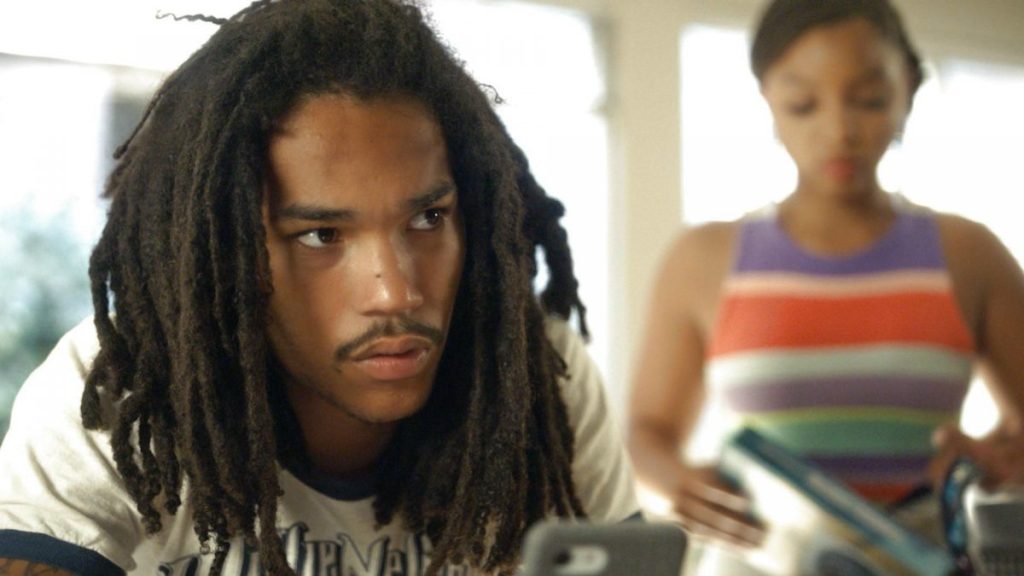 A Quick Recap!
The previous episode, titled "OK Not To Be OK," explored how things messed up in Jazz life. Well, she always appeared joyful. However, in the previous episode, fans saw her dark side. After her recent breakup with Des, she appeared depressed as she blankly stared at the TV screen while her best friend was overseas for the Olympic games. However, Nomi, Ana, and Zoey appeared worried about their friend. So, Jazz assured them she will surely visit her doctor soon.
She met her psychiatrist Dr. Jenkins and told her that she's been doing meditation and unplugging from social media before going to bed. However, it isn't working at all. So, the doctor suggested some medication, but she refused to take antidepressants. Later, her friend Nomi and Vivek advised her to take them as it is good for her. But she lashed out at them. Then Dough appeared, and they hugged each other, making her feel good for a little. She shortly took the antidepressants too.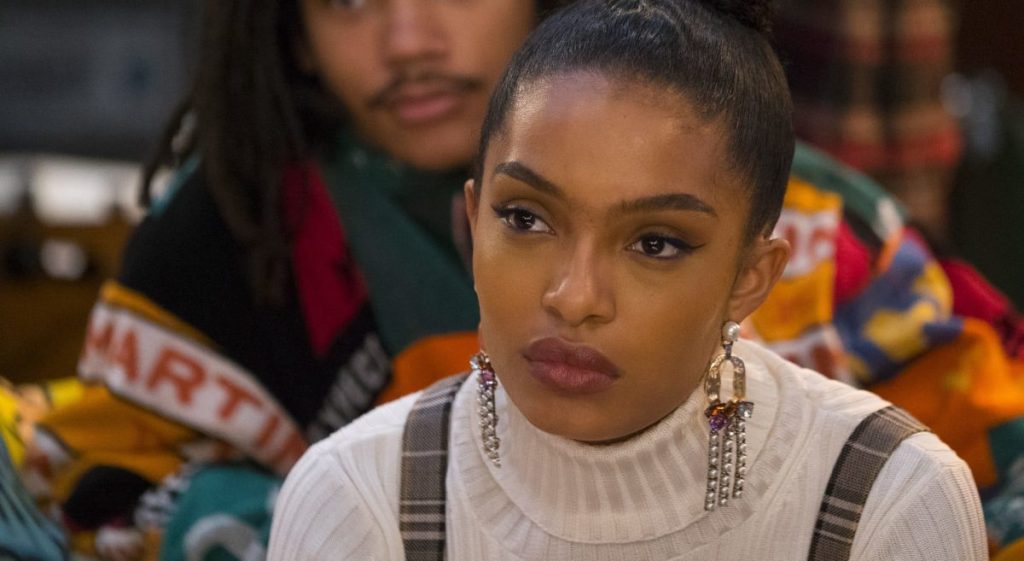 Grownish Season 4 Episode 14: When Will It Air?
Grownish Season 4 Episode 14, titled "The Revolution Will Not Be Televised," will air soon on the small screens. It will release this Thursday, February 24, 2022, at 10 pm ET/PT only on Freeform. You can also watch the fourteenth episode on Hulu Live TV. Further can catch the show on-demand on Apple TV and Roku. So don't miss it, and stay tuned for more such updates.