MCU's version of Norse God of Thunder, played by Chris Hemsworth, last appeared in Avengers Endgame in 2019. Thor is one of the most popular superheroes in MCU. He is one of the few remaining members of the original Avengers team. So, fans were enthralled when Marvel studios announced the next movie for the Asgardian warrior titled Thor Love And Thunder. 
Thor is the first Superhero in the MCU to get a fourth standalone film. After the exit of Captian American and Iron Man from the fourth phase of MCU. There are several reasons that fans are emotional, eager, curious altogether for Thor Love And Thunder. While we wait for the silver screen return of the character. Here's is what we know and anticipate about the movie.
When Will Thor Love And Thunder Release?
The fourth film for Thor was announced in the fourth phase of the Marvel Cinematic Universe. It was announced back at San Deigo Comic-Con back in July 2019. However, due to the global pandemic, the release date of Thor Love and Thunder has been shifted more than once. Thor 4 was initially scheduled to release on November 5, 2021.
After that, the release date was moved to February 2022. However, it could also not work out, and the movie was again delayed. As of now, the latest release date of Thor Love And Thunder is July 8, 2022. FAnd fans are only hoping that this time, the movie does not get delayed. And they can finally watch the movie in upcoming July.
Jane Foster To Become The Mighty Thor!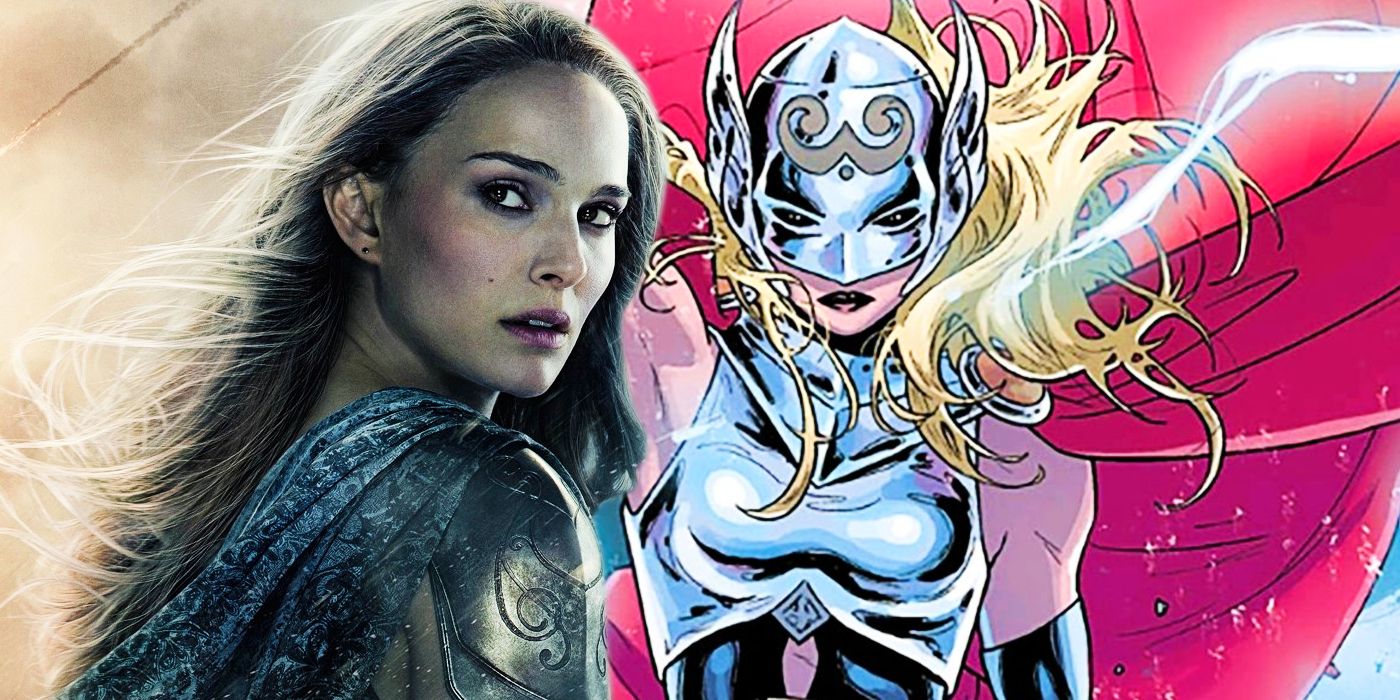 Jane Foster is an American astrophysicist in Marvel Cinematic Universe. Fans were first introduced to Jane in 2011 Thor. When Thor was banished from Asgard by his father, King Odin, he landed on Earth and met Jane Foster. The duo fell in love with each other but was separated as Bifröst was destroyed. Next, we saw Jane Foster in 2013's Thor The Dark World. In the movie, she was infused by ether or reality stone.
Since then, Jane's characters have been missing from most events in Marvel Cinematic Universe. However, it has been confirmed that Natalie Portman is finally returning in her role of Jane Foster for the fourth Thor movie, and fans are super excited to see her back. Not only returning but there are also reports that we will see Jane wielding Mjolnir and becoming 'Mighty Thor'. The first look of Jane's all-new avatar in the upcoming film has also been revealed, and fans are head over heels looking forward to it.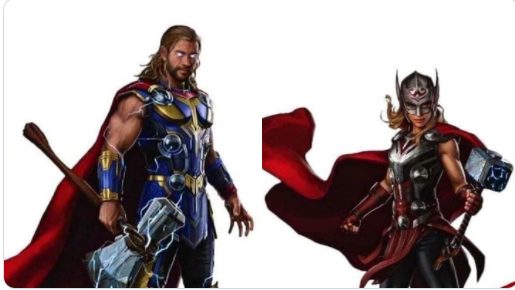 A while ago, Natalie talked to the media about her upcoming film Thor Love And Thunder. She mentioned, "I can't tell you that much. I'm really excited. I'm starting to train, to get muscles. If there can be all these female superheroes, the more of them there are, the better it is. I'm trying to think it's based on the graphic novel of The Mighty Thor. She's going through cancer treatment and is a superhero on the side."
Did Tessa Thompson Spoil Thor Love And Thunder?
There are many reasons why Thor's Love And Thunder is one of the most anticipated films in the Marvel Cinematic Universe. Thus, it was justified when fans were going bananas over the news that actress Tessa Thompson who plays Valkyrie in MCU, has spilled some beans about the upcoming movie.
A while ago, Thompson had a conversation with a magazine. During her conversation, she talked about the powers and abilities of her character Valkyrie. She mentioned that Valkyrie is capable of sending people to Valhalla, i.e., the afterlife. She also added that Valkyrie can even resurrect the dead in some cases in addition to her superhuman strength and endurance. Tessa's comments about resurrecting the dead and sending people to after-life have sparked the rumor that the has accidentally spoiled the potential plot for Thor Love And Thunder!
After the rumors started spreading like wildfire, the actress clarified that she had not spilled any spoilers about the upcoming film. Tessa shared an Instagram story addressing the matter in which she said, "In talking about Valkyrie. I was talking generally about powers that are canon. And that I loved in reading the comics and not Thor: Love and Thunder," she also added, "I shan't be a home for spoilers." Thus we would advise fans to chill it out as the movie has not been spoiled for them.
A Love Triangle In Making?
Thor is the only one among the original Avengers Trinty who has not yet received a happy ending with his love. In the 2011 movie, Thor fell in love with Earth scientist Jane Foster, who also had feelings for him, but things couldn't work out for the duo. Then In Thor The Dark World, we saw the spark between the two growing even stronger when Thor did everything to save his love, Jane Foster. However, the duo had to part ways again. Since then, Jane has been missing from the scene. 
Meanwhile, Thor, while wandering on adventures in Thor Ragnarok, met Valkyrie. And everybody could sense the chemistry and t he spark between the two. In Avenger Endgame, there was a scene when Thor tries to initiate a kiss with Valkyrie. The sequence clearly signifies that he has developed feelings for her. However, for poor Thor, things never work out as they should. In the upcoming thor Love And Thunder, we know that long-lost Jane Foster will be returning to the scene.
Meanwhile, we also know that Tessa Thomson's Valkyrie will also be in the movie. And since the last time Thor met any of them, he Had feelings for them. Thus, it is a possibility that we might see a potential Love Triangle between Thor, Jane, and Valkyrie. It will surely be interesting to see which girl Thor Chooses if things play out the way we expect them to.
Also Read Thor 4: Natalie Portman Teased Major Details, Jane In Trouble! Know More Details