It seems like the firehouse would be dealing with a haunted house in Station 19 Season 5 Episode 10. Travis and Theo might end up seeing ghosts when they respond to an emergency at a haunted house. Ben will continue to fight for Pru while Vic might tell Andy about her pregnancy. So, keep reading ahead to learn all you need to know about the tenth episode.
Station 19 Season 5 Episode 10 Preview: What Will Happen?
The tenth episode of Station 19 Season 5 is titled "Searching for the Ghost." Theo and Travis find themselves in a dangerous situation while responding to an emergency at a haunted house. They might find themselves scared by the ghost spirits that come to haunt them in the house. Elsewhere, Ben will continue to fight for Baby Pru. After Dean's death, his parents decided to raise Pru. However, Ben and Vic are not ready to give up on the kid. Vic will open up to Andy about her newly discovered pregnancy. Also, the firehouse would be welcoming patients to the Dean Miller memorial Clinic in the tenth episode.
A Quick Recap!
The firehouse welcomed their new fire chief named Natasha Ross in the previous episode. She was an ex-marine who met with Sullivan fifteen years ago in San Diego. The new chief established herself as a disciplined yet transparent individual. Her first major decision was to allow Ben, Jack, and Carina with the health clinic idea they pitched. She asked Warren and Gibson to celebrate. But they didn't as the city offered only a fifth of the money they needed. Further, the firefighters were called to respond to Owen's cliff accident. And Jack thought about fundraising ideas with Carina and Vic.
Next, in Station 19 Season 5 Episode 9, Vic came over as she wanted to distract herself from thinking about Dean and wondering why she and Theo were still together. However, they were distracted by the arrival of a couple of kids, one of whom was having her first period. Vic then told Carina that she had been experiencing palpitations. So, Carina offered to accompany Vic to the ER. On their way to Owen's location, Sullivan assured Maya that he would give her a reference if Natasha asked for one. Travis asked Vic to come back to work, so she could process her grief around her family.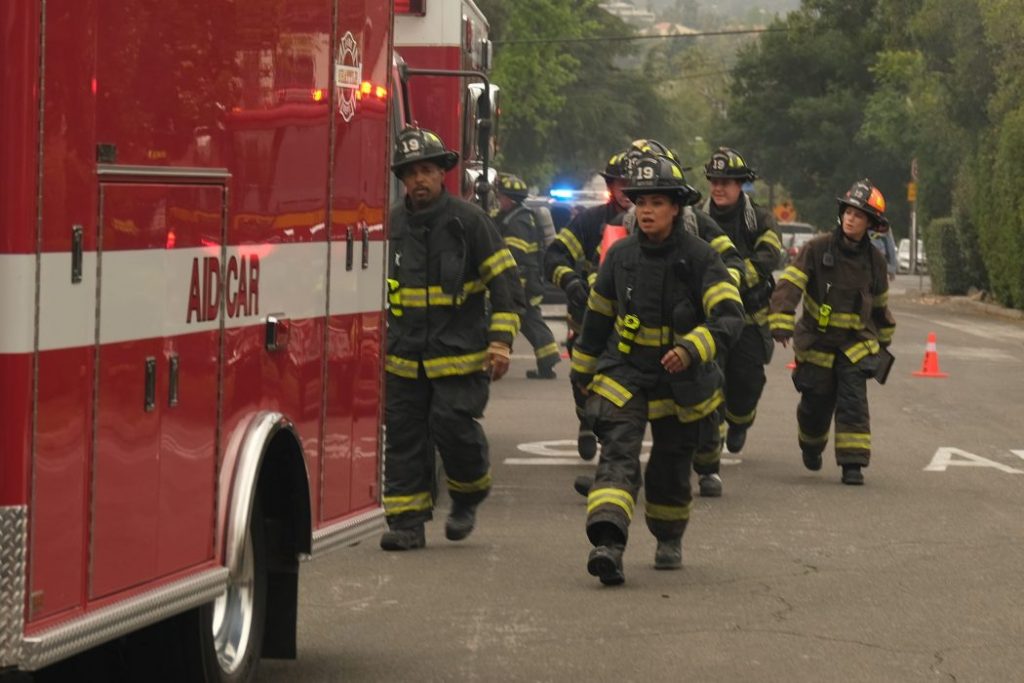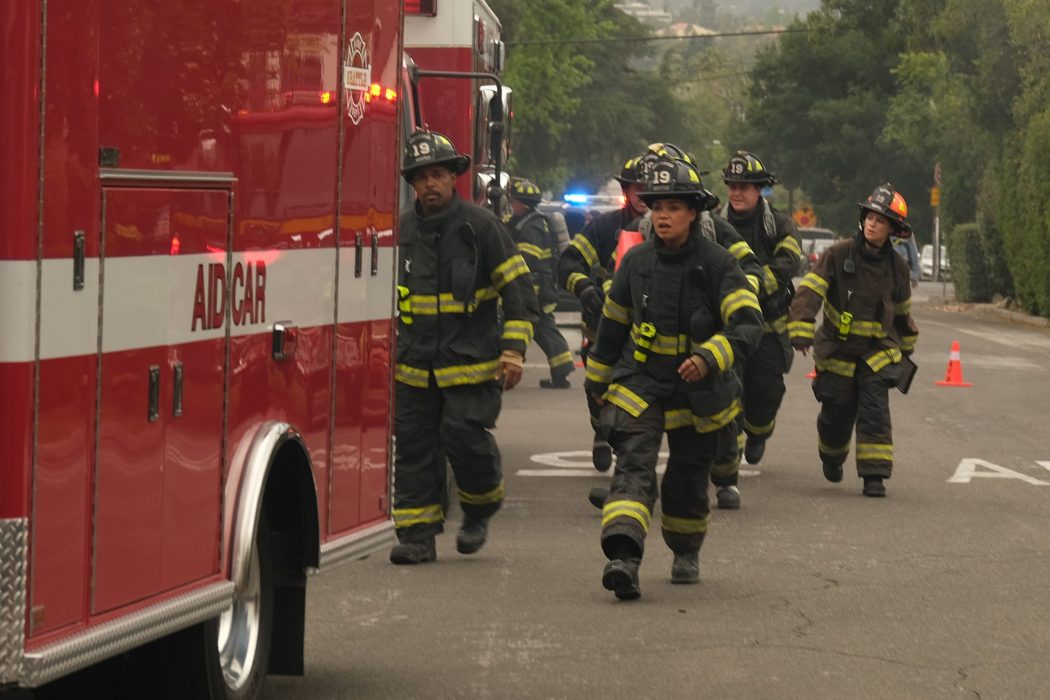 At the accident scene, Andy made sure that Ben's rogue attempt to save his friend does not cause and threat to others. When Sullivan and Andy went down, they saw Owen, who was conscious but trapped with a broken leg. Luckily, they managed to rescue him as Ben went along with Owen to Grey Sloan. Although Beckett criticized Warren for risking his patient and the team's lives. Natasha warned him that he had used his second chance. Then Andy asked Ben if he was alright. And Natasha came across Travis' record and decided to promote him. However, Travis respectfully passed the offer.
Elsewhere, Travis urged Maya to convince Beckett about bringing Vic back to work. Beckett told Ben that he would have to take desk duty and undergo counseling. Furthermore, Natasha offered Sulivan a long-overdue promotion after reviewing his record and watching him work. She asked Sullivan to not tell anyone that they were friends. If everyone found out, Sullivan might lose all the credibility that he had worked so hard for. Next, Carina informed Vic that her heart was fine but she was pregnant in Station 19 Season 5 Episode 9.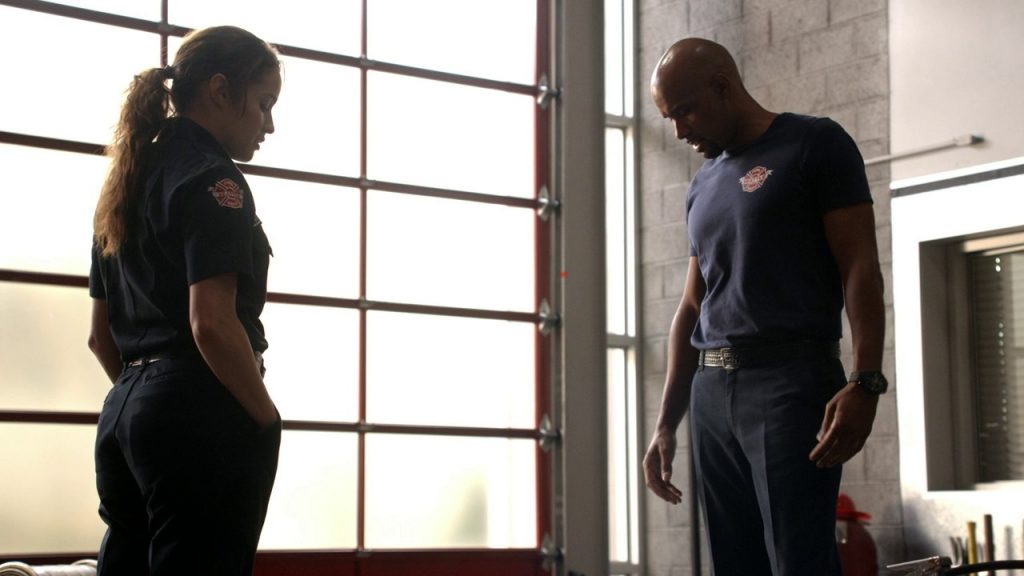 Station 19 Season 5 Episode 10: Airing Date
ABC will air Station 19 Season 5 Episode 10 on March 3, 2022. The network broadcasts a new episode weekly on Thursdays at 8:00 p.m. ET.
Where To Stream The Tenth Episode Online?
If you miss ABC's broadcast, you can stream the latest episode on the network's website and the ABC app. Moreover, season 5 is available to stream on Hulu+Live, Spectrum, iTunes, Xfinity, DirecTV, Fubo TV, Vudu, and YouTube TV. So, don't miss out on the tenth episode and keep coming back for more thrilling episode previews only on TechRadar247.com.