It seems like Magnum would try to hang on to dear life while looking for a missing boy in Magnum PI Season 4 Episode 15. However, things are tricky as the victim happens to be a crime boss' son. Hence, Magnum will have very little time to find the kid as he has been poisoned by Osi and only the crime boss has an antidote to save Magnum. So, keep reading ahead to learn all the essential updates about episode 15.
Magnum PI Season 4 Episode 15 Preview: What Will Happen?
The fifteenth episode of Magnum PI Season 4 is titled "Dead Man Walking." Magnum will be approached by the notorious crime boss Osi Shima to help him find his missing son. Magnum will try to resist his request. However, he is forced to take the job after discovering that Osi has poisoned him. Magnum and Higgins will have eight hours to find the boy and give Magnum an antidote, or he will lose his life. Thus, the PI team will be racing against time to find the kid and save Magnum.
A Quick Recap!
The previous episode began with Magnum and Higgins inching closer to each other. However, their romance was interrupted by a visit from bail bondsman Melvin Machado. The bondsman told Magnum that his client, who was out on a $250 000 bail, had escaped. Machado's client Stella Torres had run away with his bounty hunter Jimmy Wu. Stella's social media postings suggested that she might have left the country. However, Magnum and Higgins looked closer at the pictures and discovered that they were taken years ago.
They also found out that Stella used to be a cop, and she had been jailed for her involvement in narcotics and police assault. Magnum and Higgins went to Stella's apartment and found Jimmy Wu dead inside. It seemed like Stella killed Jimmy Wu. However, they discovered the CCTV footage and found a number plate. The car belonged to Officer Nix, the man who arrested Stella in Magnum PI Season 4 Episode 14.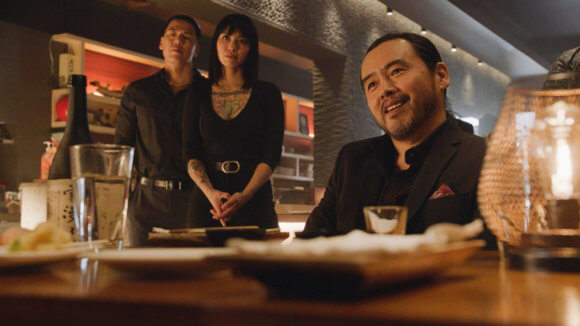 Meanwhile, in Magnum PI Season 4 Episode 14, Magnum took Rick while Higgins caught up with officer Lia to have a thorough investigation. It tuned out Nix, and the narcotics task force hired Stella to trade with drug dealers. However, she slept with Nix and got pregnant. Later, Nix got her arrested for assaulting cops after finding out about the pregnancy. Stella knew that he would kill her. So, she escaped the first chance she got. Luckily, Magnum managed to find Stella. He also offered to help Stella with the whole situation.
Magnum Hunts The Corrupt Officers Single-Handedly
Further, the police showed up while Magnum went out to inform Higgins and Lia. Rick had no choice but to escape with pregnant Stella when Nix pointed a gun at them. They took refuge at a neighbor's home when Stella's water broke. At that moment, Nix was just about to break in and kill everyone. He wanted to give the baby to his wife. However, Magnum planned an attack with a crossbow and took each one of them down. Next, the FBI conducted an investigation into the corrupt cops, and Stella's charges were dropped in Magnum PI Season 4 Episode 14.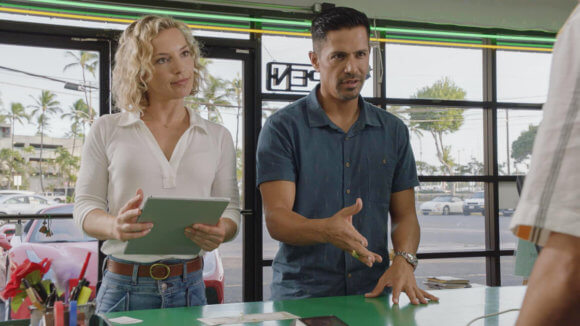 Magnum PI Season 4 Episode 15: Airing Date
CBS will air Magnum PI Season 4 Episode 15 on March 4, 2022. The network broadcasts a new episode weekly on Fridays at 9:00 p.m. ET. And each episode of the current season will have 45 minutes of estimated runtime.
Where To Stream The Upcoming Episode Online?
If you miss CBS's broadcast, you can stream the latest episode on the network's website and Paramount+. Moreover, the current season is available to stream on Spectrum, Fubo TV, DirecTV, YouTube TV, and Hulu+Live. So, don't skip the fifteenth episode and keep coming back for more thrilling episode previews only on TechRadar247.com.