S.W.A.T. Season 5 Episode 12 will see Hondo on a new mission. Well, there's nothing which Hondo can't deal with. But it looks like a hostage case might take them back to memory lane. Will Hondo be able to rescue someone close to his team? Further, there's more chance that things won't work according to their plan. It might ultimately leave the hostage life up in the air. Let's see how Hondo deals with the situation.
S.W.A.T. Season 5 Episode 12 Preview: What Will Happen Next?
S.W.A.T. Season 5 Episode 12, titled "Provenance," is written by Imogen Browder while Billy Gierhart directed it. So far, CBS hasn't shared many details regarding S.W.A.T. Season 5 Episode 12. But we can expect that the new mission is aligned for Honda and his team. As we can see in the promo clip, the team is busy saving the life of people. While they did their best, someone's family member remained inside the building. Can they help her? Let's wait till the episode airs.
Apart from that, the cast member Lina Esco will make her directorial debut in the upcoming episode on March 27. She will go beyond her character Chris. Further, the show is about to cross a century. The 100th episode will air on Sunday, April 10, 2022. Back to the upcoming episode, the team will also deal with the aftermath of the last episode, where the S.W.A.T. female recruits came together to solve a mystery.
A Hostage!
As per the promo clip, Honda and the team will rush to the destined place after learning someone break into the building. At the same time, they will try their best to rescue the people. They learn that someone's sister is still trapped inside. So they try their best to rescue her. But later, they discover that the hijackers are fully armed. It might create more trouble for the woman inside. It seems as they have some demands which they want to fulfill. But will Hondo accept it?
Now, anything could happen. Further, there is some chance that Hondo might ask the female officers to help distract the hijackers. They will act that they are ready to fulfill their demands, and in the meantime, Hondo will break into the building from the back. Whatever the case, he will surely face a challenging situation ahead in the episode.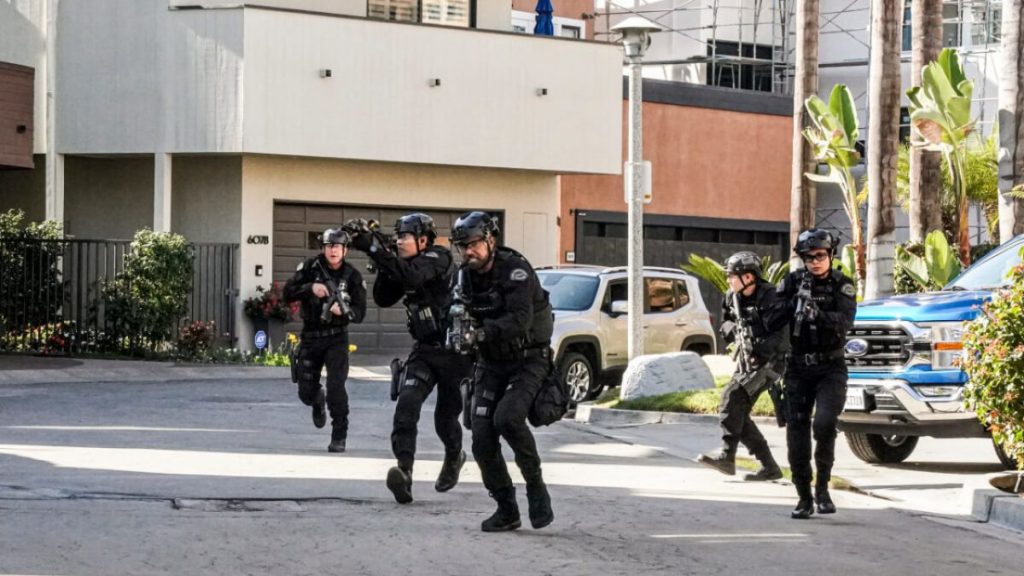 A Quick Recap!
In S.W.A.T. Season 5 Episode 11, titled "Old School Cool," the female S.W.A.T. recruits had found tampons on their locker, which left them wondering who did it. However, only Cabrera was the one who made a complaint. But the women targeted don't know what is going on. However, Chris promised herself that she would talk to Cabrera about this after their shift ended. On the other side, Hondo and his team responded to a cyberattack.
However, they lost their connection with Command. So they were left with no choice to rely on their old method to spot the place. But unfortunately, when they reached the locati on, the bad guys had already left the place. Well, this happened because the person behind the cyberattack had already warned the gang. Meanwhile, the hazing thing left everyone going back on the memory lane. There Chris remembered how they took her clothes while she appeared showering which left her walking back naked.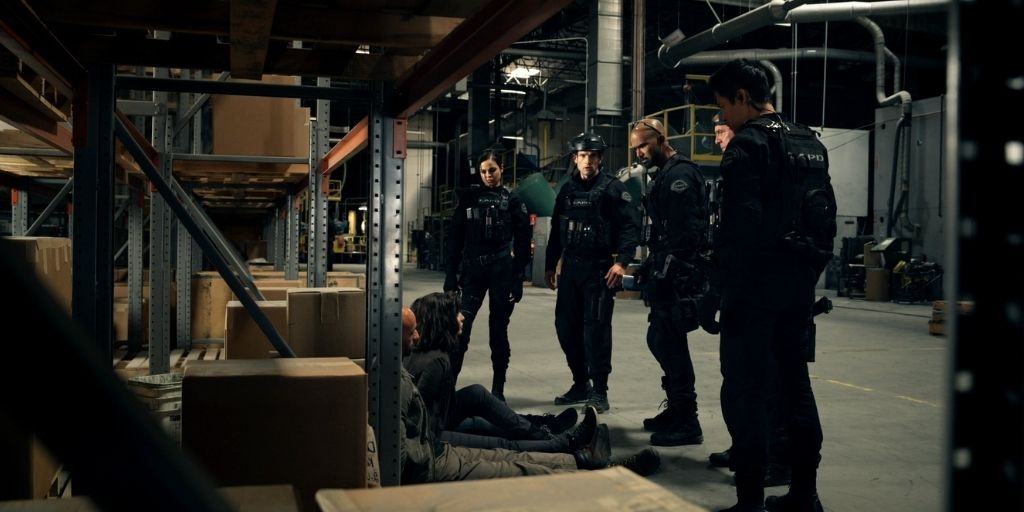 S.W.A.T. Season 5 Episode 12: When Will It Return?
S.W.A.T. Season 5 Episode 12, titled "Provenance," will air soon on your screen. It will air on Sunday, March 6, 2022, at 8/7c only on CBS. The all-new episodes follow a weekly pattern that airs every Sunday. Further, fans can also catch S.W.A.T. Season 5 on Paramount+. You can also stream the episode on-demand on DirecTV, FuboTV, Amazon Prime, YouTube TV, and Google Play.