It looks like Prince will have to make some huge decisions to secure his dream in Billions Season 6 Episode 7. While the commissioner's announcement nears, Chuck will try to find signs of illegal activities in Prince Capital with assistance from his inside source. Moreover, Taylor and Mase Carb will work together on something crucial. So, keep reading to know all the details about the seventh episode.
Billions Season 6 Episode 7 Precap: What Will Happen Next?
The seventh episode of Billions Season 6 is titled "Napolean's Hat." In the next episode, Prince must decide how far he can go to secure his dream as the commission's announcement nears. Meanwhile, Chuck has plugged in an inside source in Prince Capital. Hence, he will find illegal activities in Prince's pursuit of the Olympic Games. He will follow a lead in an attempt to uncover something big in the upcoming episode. 
Further, Mase Carb will develop a new algorithm while Taylor will use it to their benefit. Moreover, Chuck and Wendy will finally reconnect after a long while.
A Quick Recap!
Prince presented a modern and advanced subway train model to the governor in the previous episode. The prototype was aimed to modernize the way people travel until the New York Olympics in 2028. The New York Subway Union's leader visited Chuck regarding Prince's subway project. Prince's train with modern coaches uses just one drive, which would put a lot of workers out of jobs. Chuck was thrilled as he was already looking for ways to hurt Prince's Olympic dream. Moreover, Scooter and Wags told Prince that the board was impressed with Prince's subway idea. However, they wanted assurance about the funding. So, Prince offered to open Prince List for possible investors.
Elsewhere, in Billions Season 6 Episode 6, Chuck's dad offered to work as an inside man. He was ready to make his way to Prince List. However, Chuck was not in favor of the move and asked his father not to do it. Taylor introduced Prince to an NFL star who was wealthy, clean, and perfectly suitable for prince List. Prince was impressed and welcomed the NFL aboard the list.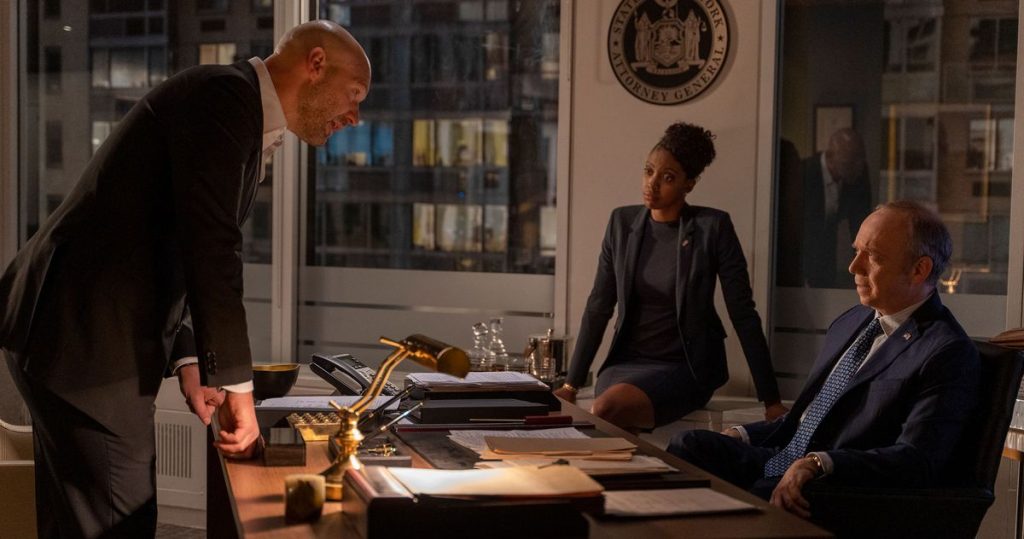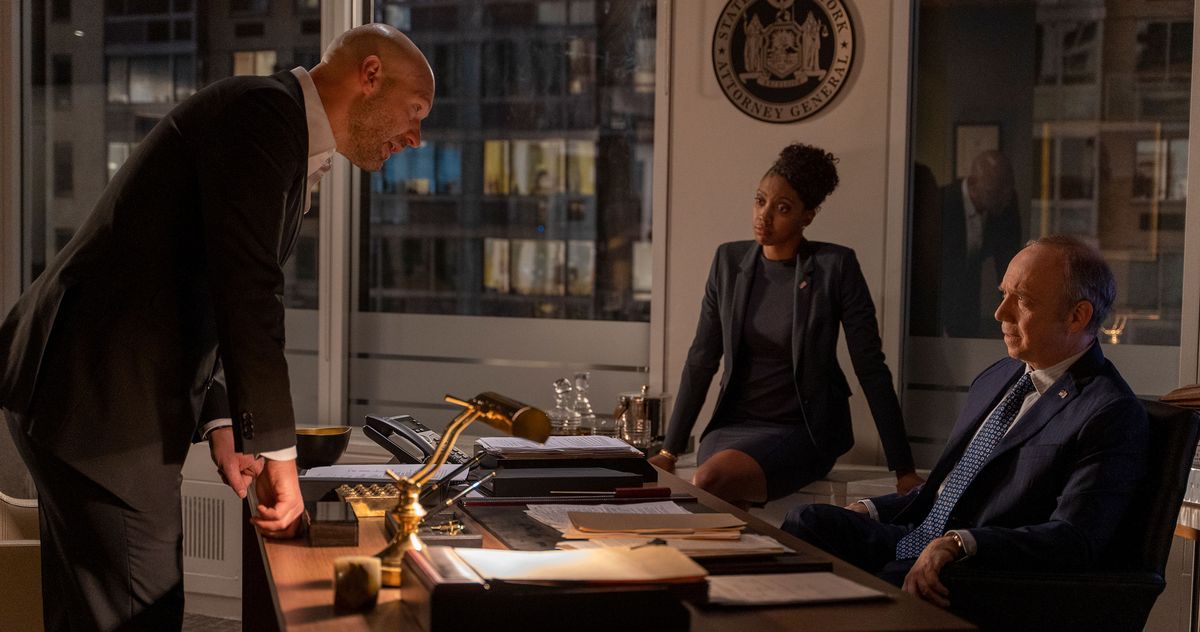 Moreover, Prince traveled to Indiana and visited the college he graduated from. He met a board member and asked him to convince the boat to let Prince handle their wealth. The College Board visited Prince Captial and heard his pitch. However, Wags and Scooter were unsure about the board accepting Prince's offer.
Taylor Solves An Investor Crisis While Chuck Plays A Big Hand
Further, Kate convinced the subway union to invest their money with Prince Capital. After signing with the subway union, Prince also bagged the Police Union, bringing in some huge funds. However, the NFL star threatened to back out with his associates as he did not want Prince handling police money. Taylor tried to coerce the star, but he was not ready to listen. So, Taylor destroyed the NFL star's position by revealing his past on the internet. She made sure that the other investors did not leave with the star.
Meanwhile, Chuck teamed up with Dave Mahar to halt Prince's subway project. They also convinced the mayor, pushing Prince against a wall. Luckily, Prince was thrilled to know that the Indiana college board agreed to come to Prince Capital. However, Prince was unaware that Chuck sent them as an inside source to his frim in Billions Season 6 Episode 6.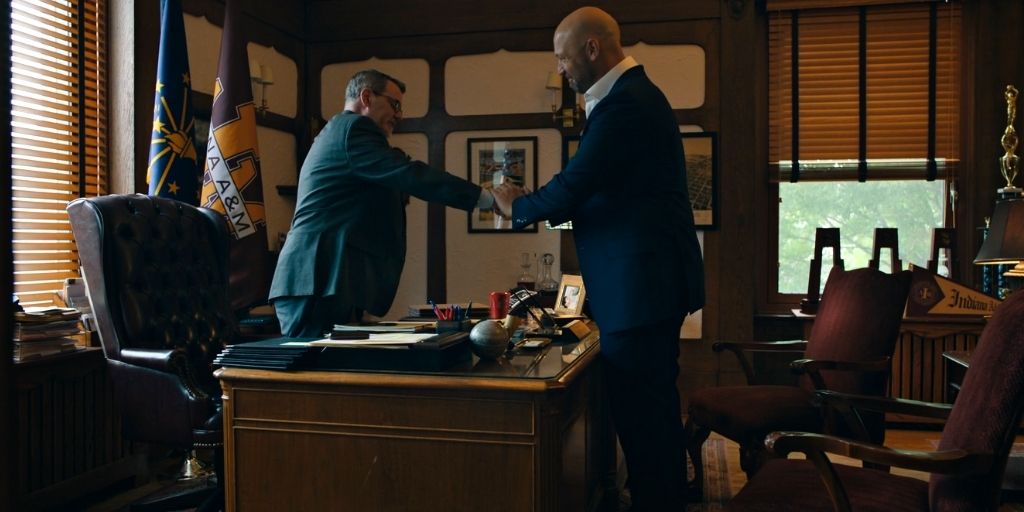 Billions Season 6 Episode 7: Airing Date
Showtime will air Billions Season 6 Episode 7 on March 6, 2022. The network broadcasts a new episode weekly on Sundays at 9:00 p.m. ET.
Where To Stream The Seventh Episode Online?
If you miss Showtime's broadcast, you can stream the latest episode on the network's website and the Showtime app. In addition, season 6 is available to stream on DirecTV, Sling TV, Hulu+Live, Spectrum, and YouTube TV. So, don't miss out on the seventh episode and keep coming back for more thrilling episode previews only on TechRadar247.com.