It seems like Firehouse 51 will be handling an industrial fire in Chicago Fire Season 10 Episode 15. Severide and Seager will investigate the whole incident after getting injured during the fire. Kidd will look for a new candidate for an open position in the upcoming episode. Hence, continue reading ahead to learn all the details about episode 15.
Chicago Fire Season 10 Episode 15 Preview: What Will Happen?
The fifteenth episode of Chicago Fire Season 10 is titled "The Missing Piece." Severide and Seager will get injured in the aftermath of an industrial fire. The duo will team up to investigate the incident after receiving an anonymous tip. Kidd will look to find a perfect candidate for an open position in Truck 81. Moreover, a possible new recruit will get tested during an emergency in Chicago Fire Season 10 Episode 15.
A Quick Recap!
In the previous episode, Firehouse 51 was called in after a truck's tire burst on a bridge. The driver was stranded inside while the truck hung by the bridge's railings. Severide roped up and went straight down to rescue the driver. Soon after, Firehouse 72 arrived to assist the team. However, the fellow firefighters lacked leadership and Stella noticed it. So, Stella applied for the Lieutenant's position at Firehouse 72. Boden agreed to talk to 72's chief and put in a good word for Stella.
Meanwhile, in Chicago Fire Season 10 Episode 14, Brett and Violet struggled with the cold as the ambulance's heater did not work. Hawkins tried to get the ambulance fixed on priority after Violet mentioned it. She and Brett saw another firetruck waiting to be fixed. So, she asked Hawkins not to call in a favor for her. She did not want the others to feel that she was being too friendly with Hawkins.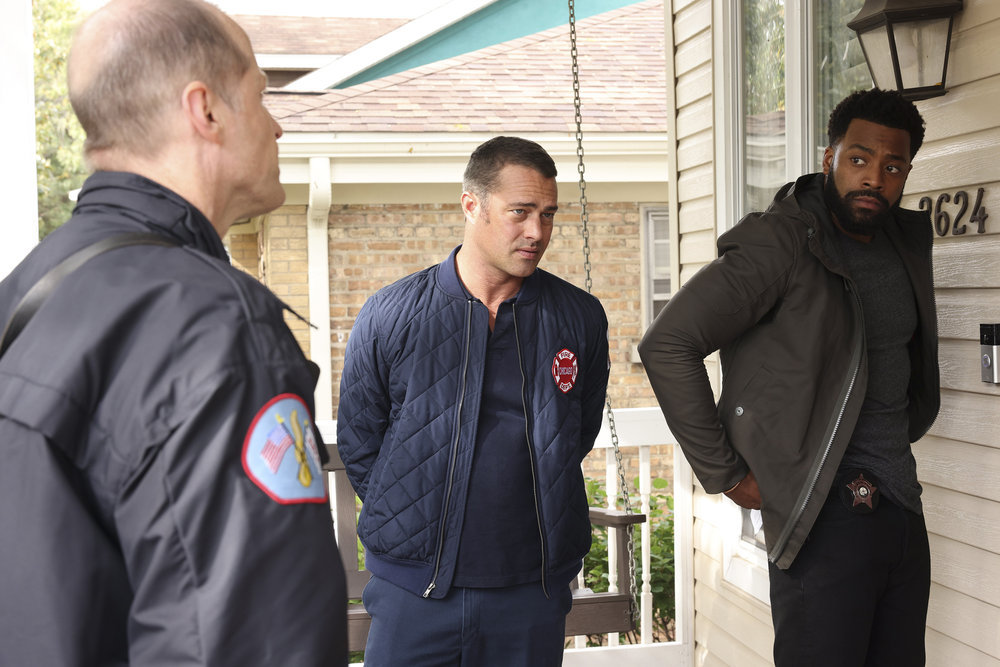 The former owner of Molly's bar, Spiro, came to see Hermann. Instead, Mouch was present at that moment. Spiro requested Mouch if they could serve drinks at the bar one last time as he had only a year to live. Mouch was unaware of Hermann and Spiro's history. So, he agreed to do Spiro a favor. Hermann told Mouch that Spiro had drug logs involved in the bar.
Pelham Joins Firehouse 72 While Stella Takes His Positi on
Further, Gallo took a training class for a vertical rescue course. He mentioned Severide's name to get in, but there were no vacancies. Severide was made when he found out what Gallo did. Later that night, Severide gave some tips to Gallo about the course. A candidate was injured, and Gallo pounced on the opening. Spiro proved Hermann wrong by bringing old clients back and creating a lot of profit in a single night. Then Pelham informed Stella that he was taking over as Firehouse 72's Lieutenant. Hence, Stella took his position at Firehouse 51 in Chicago Fire Season 10 Episode 14.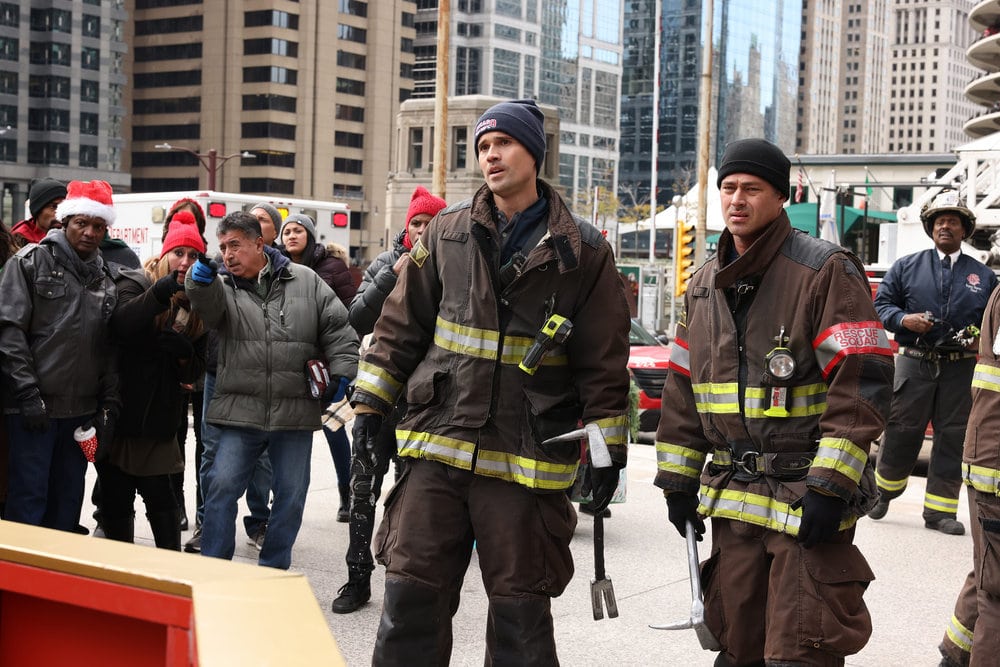 Chicago Fire Season 10 Episode 15: Airing Date
NBC will air Chicago Fire Season 10 Episode 15 on March 9, 2022. The network broadcasts a new episode weekly on Wednesdays at 9:00 p.m. ET. And each episode of season 10 will have around 45 minutes of estimated runtime.
Where To Stream The Upcoming Episode Online?
If you miss the latest episode on NBC, you can stream it on the network's official website and the NBC app. Moreover, the current season is available to stream on YouTube TV, Hulu+Live, Hulu, Peacock TV, USA Network, DirecTV, Sling TV, and Fubo TV. So, don't forget to watch episode 15 and stay tuned for more thrilling episode previews only on TechRadar247.com.