It looks like Hope and Lizzie's partnership will show some progress in Legacies Season 4 Episode 12. Moreover, Aurora will find some crucial information while researching the gods. Aurora will devise a plan to kill Hope while the latter prepares to battle Aurora with Lizzie's help. So, keep reading ahead to know all the details about episode 12.
Legacies Season 4 Episode 12 Precap: What Will Happen?
The twelfth episode of Legacies Season 4 is titled "Not All Those Who Wander Are Lost." Aurora will find some crucial information while doing thorough research into the history of gods. Hope will train Lizzie to be a better version of herself. Hope might be surprised by the commendable abilities of Lizzie and her progress.
Further, Alaric, Landon, and Ted will try to figure out how to make the best use of their wishes in Legacies Season 4 Episode 12.
A Quick Recap!
In the previous episode, Hope took Lizzie to a carnival in order to test her new vampire powers. However, Lizzie discovered that a girl's sister had gone missing and began to find her. Hope got angry and decided to end their partnership. Unfortunately, Lizzie was kidnapped by the vampires who were running the carnival and feeding off the people. Aurora went to the Salvatore school looking for Hope. She killed the new headmistress and mixed truth weed in the school's water supply to find a way to kill Hope. Jed felt uncomfortable around Ben and began pushing him away.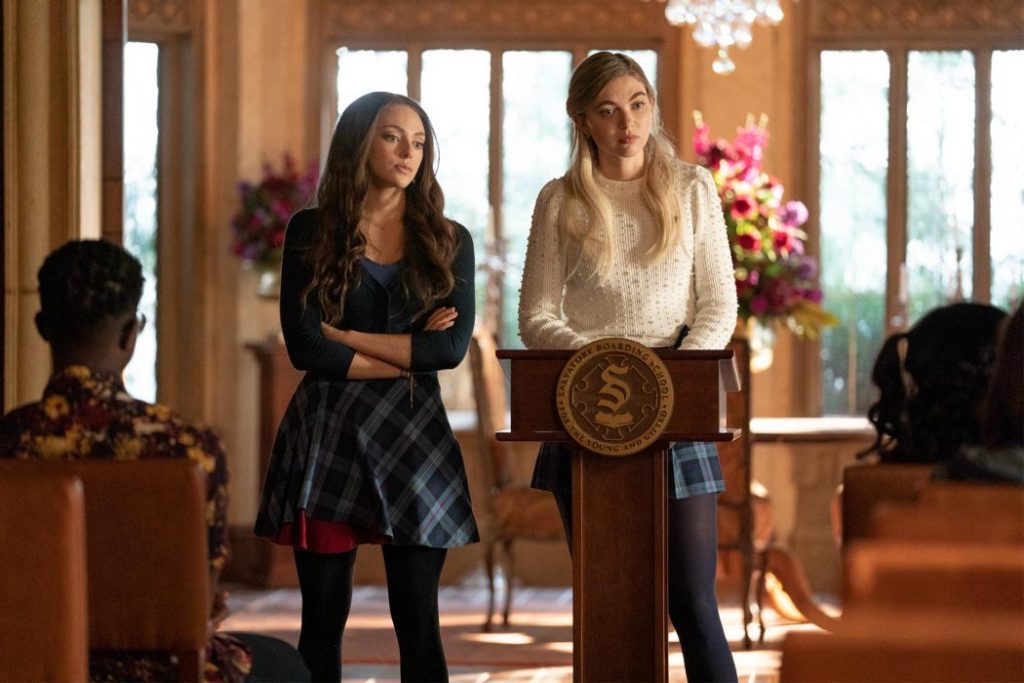 Moreover, in Legacies Season 4 Episode 11, Aurora knocked Cleo out and infiltrated her mind. She forced Cleo to inspire her and find Ben. Aurora forced Ben into revealing the secret to killing Hope. MG and Kaleb found Ethan hiding at his mother's house. However, he was too afraid to tell his family about his father. MG told him that he could always come back as Ethan told the truth to his family.
Elsewhere, Hope saved Lizzie and killed all the vampires running the carnival. Jed told Ben that he had romantic feelings for Ben. He revealed that having feelings for another man was new to him, and he struggled with it. Hope and Lizzie reconciled as they tried to find a way that worked for both of them. Sadly, Cleo lost her ability to inspire while Ben revealed that he told Aurora everything about the gods. He felt that Aurora would find a way to wake up the gods, sleeping for a long time. Ben told that they needed to warn the entire world if she woke them in Legacies Season 4 Episode 11.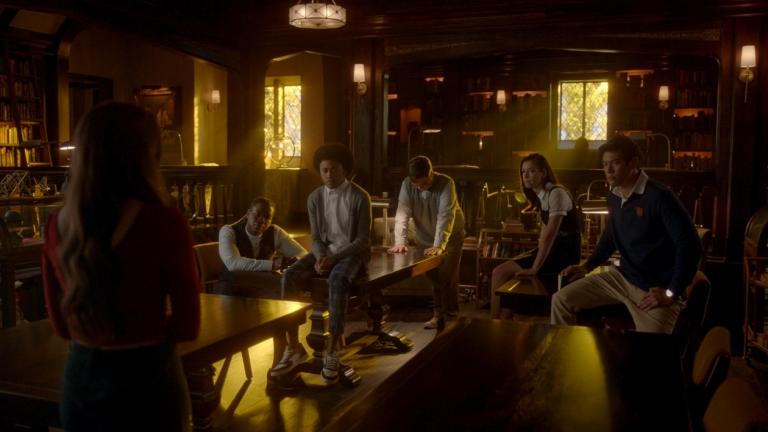 Legacies Season 4 Episode 12: Airing Date
The CW will air Legacies Season 4 Episode 12 on March 10, 2022. The network broadcasts a new episode weekly on Thursdays at 9:00 p.m. ET.
Where To Stream Episode 12 Online?
If you miss The CW's broadcast, you can stream the latest episode on the network's official website and the CW app. Moreover, season 4 is available to stream on Hulu+Live, YouTube TV, Fubo TV, Spectrum, DirecTV, Xfinity, and Vudu. So, don't forget to watch the twelfth episode and keep returning for more thrilling episode previews only on TechRadar247.com.