It seems like Magnum and Higgins will go after a teenage bomber in Magnum PI Season 4 Episode 16. The teenager's mom will hire the duo to locate her son and hand him over to the police. Meanwhile, Kumu and rick will help TC in the upcoming episode. Hence, keep reading ahead to know all the essential updates about episode 16.
Magnum PI Season 4 Episode 16 Preview: What Will Happen?
The sixteenth episode of Magnum PI Season 4 is titled "Evil Walks Softly." A suspected bomber's mom will hire Magnum and Higgins to find her teenage son. She will request them to locate him and hand him over to the authorities. Moreover, TC will have a guilty conscience after running into one of his ex-partners. Hence, Kumu and Rick will help him feel better in episode 16.
A Quick Recap!
In the previous episode, Magnum was approached by a chef named Sato. The chef set up a meeting for Yakuza crime boss Osi. The boss revealed that his son Kota had been kidnapped and asked for Magnum's help. Magnum tried to decline the gig. However, Osi revealed that he had been poisoned and had eight hours to live. Odi had the antidote for the poison, but he would only give it up if Magnum found his son in eight hours. Magnum secretly called Higgins as she overheard everything that was happening with Magnum.
Meanwhile, in Magnum PI Season 4 Episode 15, Magnum began his investigation with Osi's thug Tower and Tia Min followed him. They went to the shot of kidnapping. he asked the thugs to find the ride shares, who worked in the area during the kidnapping. Jin visited Sato's restaurant as a health inspector and planted a bug inside. However. TC's visit made Sato suspicious as he called Osi. Moreover, Higgins hacked Osi's phone to find the person who gave him the poison. Higgins tracked the dealer named Shima, but he did not have the antidote for the poison.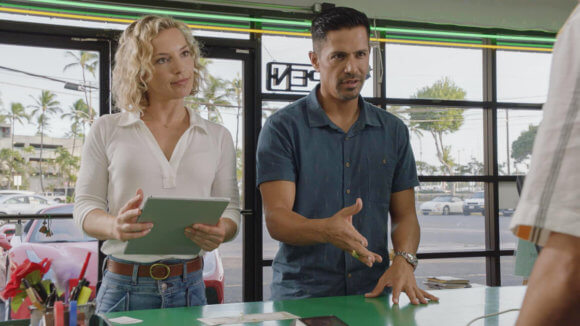 Magnum Uncovers The Truth While Higgins Saves Him
Elsewhere, Magnum slowly began feeling the symptoms. The thugs discovered that a Korean Gang's car was present there during the kidnapping. And Magnum was captured by the Koreans when he collapsed at a warehouse. Tia helped Magnum get out of the whole situation and he rescued her from his interrogators. Magnum also found out that Tia was an undercover HPD.
Tia asked Magnum to shoot her in the arm to keep her cover afloat. Higgins came to magnum and injected a drug that would slow down the poison's effect. It turned out Tower lied about the Korean car and he was the one behind the kidnapping to put an end to the truce. Julian used Tower's laptop to find Kota's location. He bluffed Tower into confessing while Kota was rescued. TC managed to get his hands on an antidote from a lab on Maui. The gang wore Jin God T-shirts and won the tug-of-war game in Magnum PI Season 4 Episode 15.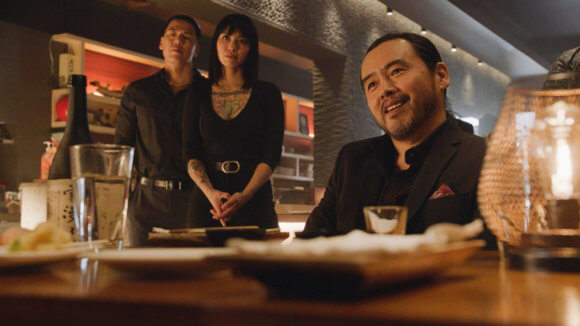 Magnum PI Season 4 Episode 16: Airing Date
CBS will air Magnum PI Season 4 Episode 16 on March 11, 2022. The network airs a new episode weekly on Fridays at 9:00 p.m. ET. And each episode of the current season will have about 45 minutes of estimated runtime.
Where To Stream The Latest Episode Online?
If you miss the upcoming episode on CBS, you can stream it on the network's official website and Paramount+. Moreover, season 4 is available to stream on Fubo TV, DirecTV, Spectrum, YouTube TV, and Hulu+Live. So don't forget to watch episode 16 and keep coming back for more thrilling episode previews only on TechRadar247.com.