It seems like the team will find it hard to get over Jess' death in FBI: Most Wanted Season 3 Episode 15. Unfortunately, the upcoming episode has been delayed for a week, and will return next Tuesday. When the show returns, the Most Wanted team will go after a member of the Incel community who is on a killing spree. So, keep reading ahead to learn all the essential updates about the returning episode.
FBI: Most Wanted Season 3 Episode 15 Preview: What Will Happen?
The fifteenth episode of FBI: Most Wanted Season 3 is titled "Incel." The team would track down a killer who happens to be a member of the Incel community. The man is killing the people he believes never gave him a fair opportunity. Meanwhile, the whole crew will suffer to deal with the reality of Jess' death. Ortiz, Barnes, Hana, and Kristin will be forced to deal with their grief after the best of their dear friend and commendable colleague in FBI: Most Wanted Season 3 Episode 15.
A Quick Recap!
A doctor named Johnson, his wife, and son were shot dead by a man in the previous episode. Jess and the team discovered the man named Harlet had escaped in the doctor's car after killing them. Barnes and Jess visited Harley's house and found out that a woman living there. They picked up the fingerprints in the bedroom and discovered that the woman living there was Lucy Carver. However, it was becoming impossible to track her down as she was not on social media, and had no official documents. So, Hana and Jess visited Lucy's brother who revealed that he was not in touch with her anymore.
Meanwhile, in FBI: Most Wanted Season 3 Episode 14, Harley murdered another doctor named Allena and his wife. It turned out that Allen and Johnson worked at the same hospital. Kristin saw a jewelry shopping site named The Blue Bamboo, opened on Allen's laptop. Jess and barned discovered that Harley brought Lucy to the hospital where Johnson and Allen took care of her. However, Harley took Lucy away when the doctors discovered signs of abuse on her body.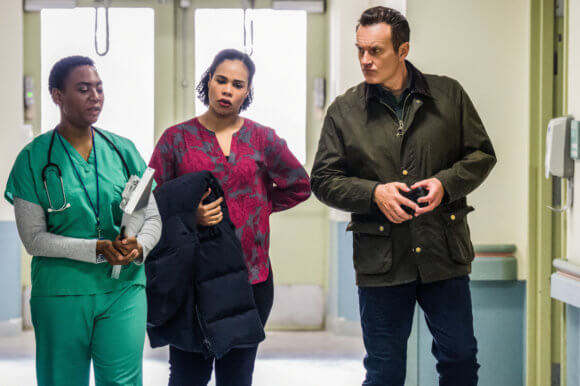 Hana looked into the jewelry site and discovered that the website was a domestic abuse rescue platform. The street cameras also revealed that lucy went into a car with someone. The team met with the website owner and found that it was not easy to find the person who picked Lucy up. Apparently, Harley used his female friend to put in a fake pickup call with the woman who rescued Lucy. Ortiz and Kristin showed up on time before Harley could kill the woman. Unfortunately, he managed to flee the scene.
Harley Tries To Find His daughter And Ends Up Killing An FBI Officer
Moreover, Harley found Lucy's address and kidnapped her after killing the old couple she was living with. The feds discovered that Harley was after Lucy as she gave birth to his daughter a few years ago. he was in jail at that time and Lucy had been hiding the baby from him. Harley tried to find her daughter at the hospital. But, he had to escape again after finding the FBI there.
Jess recused Lucy outside the hospital and brought her to safety when Harley showed up with a gun. Sadly, Jess got shot in the process and died. Barnes and Hana broke the disheartening news about Jess' death to Sarah. She was shocked as she had already booked two tickets to Jess' favorite destination, Bali in FBI: Most Wanted Season 3 Episode 14.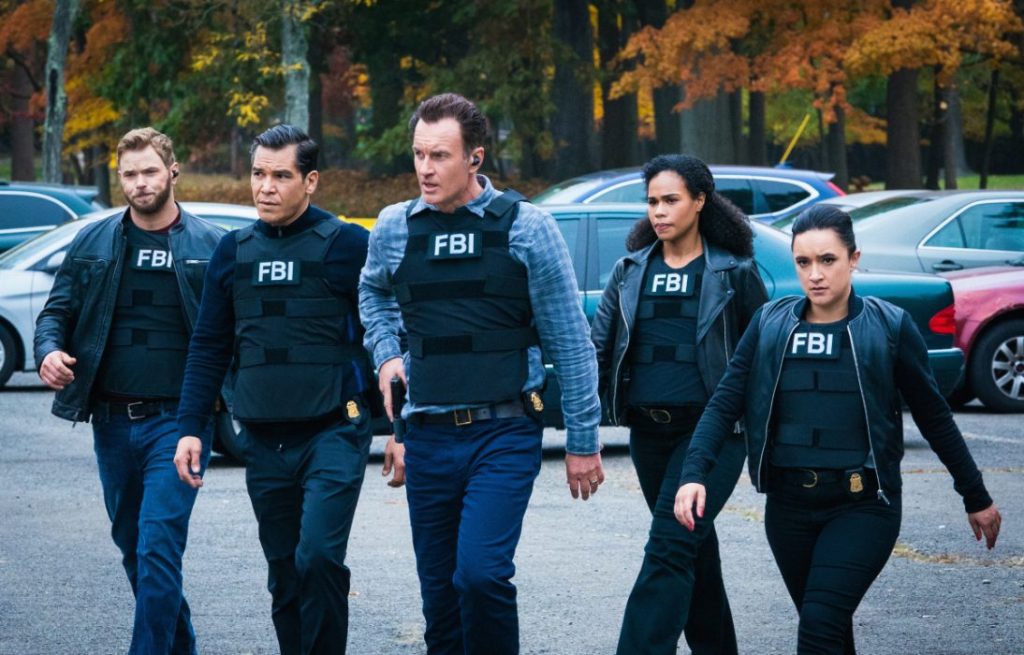 FBI: Most Wanted Season 3 Episode 15: Airing Date
Sadly, the upcoming episode has been delayed, and will not be returning to CBS this week. Now, CBS will air FBI: Most Wanted Season 3 Episode 15 on March 22, 2022. The network will continue airing a new episode weekly on Tuesdays at 10:00 p.m. ET.
Where To Stream The Returning Episode Online?
If you miss CBS's broadcast, you can stream the latest episode on the network's official website and Paramount+. Moreover, season 3 is available to stream on Hulu+Live, DirecTV, Fubo TV, Sling TV, Philo TV, and YouTube TV. So, don't forget to watch the fifteenth episode and stay tuned for more thrilling episode previews only on TechRadar247.com.