Conrad and Raptor will help a friend whose heart problem turns out to be a bigger issue in The Resident Season 5 Episode 16. When the show returns, we will see Devon treating a suicidal patient with a unique brain stimulation therapy. Meanwhile, Bell will confront the medical board and Trevor will spend some time with his biological mother Billie. Unfortunately, the show will return after a two-week-long delay. But, keep reading ahead to know all the essential details about episode 16.
The Resident Season 5 Episode 16 Precap: What Will Happen?
The sixteenth episode of The Resident Season 5 is titled "6 Volts." Conrad and Raptor will discover that an old buddy's heart problem turns out to be a bigger situation the expected. Devon will perform a deep brain stimulation on a suicidal patient.
The women would be brought into the hospital after two failed suicide attempts in a day. However, Devon might end up in a tricky situation as the woman manages to get out of the hospital and almost gets hit by a truck. Moreover, Trevor and Billy will have an emotional reunion in The Resident Season 5 Episode 16. Bell will confront the Medical Board about the cases he had been investigating.
A Quick Recap!
, Devon began his first clinical trial with a patient named Alberts. However, the treatment resulted in numerous health issues. Albert's wife was against continuing the treatment but he insisted on going through the trial. Conrad was able to suggest a treatment that helped Albert get better.
Further, in The Resident Season 5 Episode 15, Leela treated an architect named Mariana, whose lungs kept collapsing without any specific cause. Leela finally discovered that Mariana suffered from endometriosis. Leela warned Mariana that she might lose her fertility due to the treatment but the latter agreed. Later, Leela told Devon that she was unsure about having a kid, unlike Devon who wanted to have a family. She decided to lend her egg to her sister the Padma and freeze some more eggs for the future.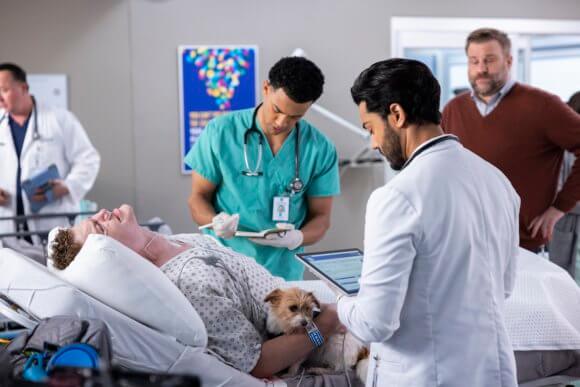 Meanwhile, Bell was frustrated with the state medical board's bureaucracy. He investigated a patient's complaint and assured acting on it even if the board did not. Cade handled a John Doe who had suffered from a fatal drug overdose. Cade also found a forged prescription with Conrad's name on it. She informed Conrad and set him in touch with the FBI.
Cade also revealed that she had worked undercover with the FBI to take down a pill mill. However, she ended up attracting the Mafia's attention to herself. Cade confessed to Conrad that she avoided personal relations and moved around a lot as she feared that the mob would catch up to her in The Resident Season 5 Episode 15.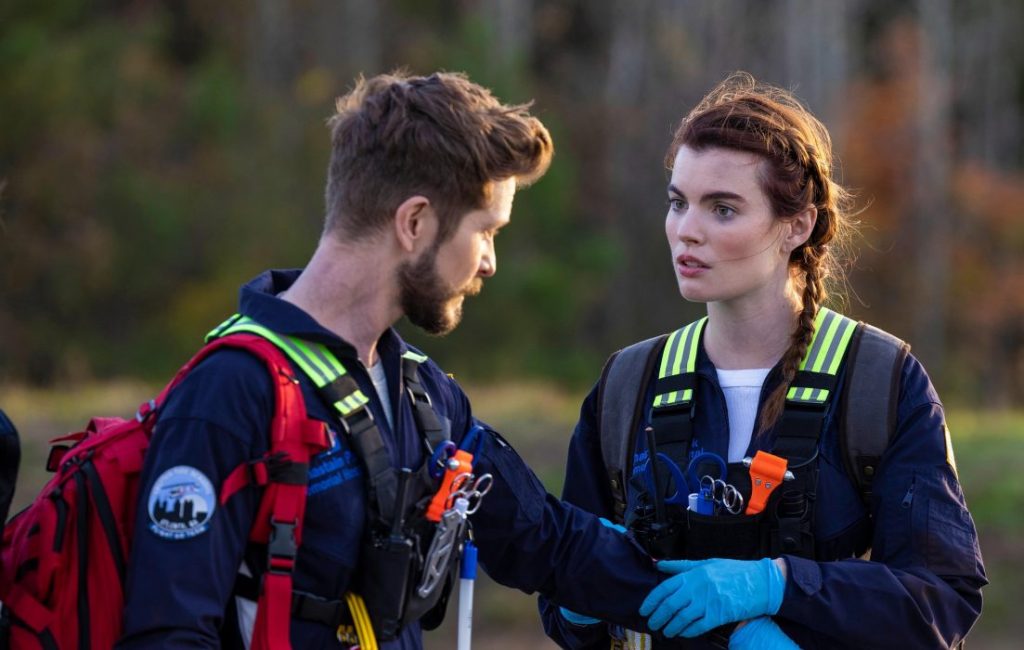 The Resident Season 5 Episode 16: Airing Date
Sadly, the upcoming episode will not be returning this week. The show will return after a two-week delay. Now, Fox will air The Resident Season 5 Episode 16 on March 29, 2022. The network will continue airing a new episode weekly on Tuesdays at 8:00 p.m. ET. And each episode of season 5 will have around 45 minutes of estimated runtime.
Where To Stream The Upcoming Episode Online?
If you miss the latest episode on Fox, you can stream it on the network's official website and the Fox Now app. moreover, the current season is available to stream on Fubo TV, Xfinity, and DirecTV. So, don't forget to watch episode 16 and keep coming back for more thrilling episode previews only on TechRadar247.com.