It looks like Scott will face a huge dilemma when Milena asks him for a favor in Chicago Med Season 7 Episode 16. The undercover officer will ask him to discharge a patient who needs surgery immediately. Will will help a COVID 19 patient while Taylor will be forced to think about her love life. So, continue reading to know all about the sixteenth episode.
Chicago Med Season 7 Episode 16 Preview: What Will Happen?
The sixteenth episode of Chicago Med Season 7 is titled "May Your Choice Reflect Hope, Not Fear." Will will treat a patient who is struggling with extreme COVID-19 symptoms. Taylor will find out that a patient's daughter is having an arranged marriage. The news will make Taylor wonder about her love life in the upcoming episode.
Moreover, a new family will be born out of a tragedy that the hospital might face. In addition, Milena will ask Scott to discharge a patient who needs surgery. He happens to be Milena's CI and she needs him. Scott will have to make a choice between helping Milena and risking a patient's life as he intends to do no harm in Chicago Med Season 7 Episode 16.
A Quick Recap!
In the previous episode, Will attended a meeting with Dr. Chen and others. He and Sharon received a $1.2 million settlement from the corruption case. However, Will was forced to agree about donating the money when Chen revealed that Sharon had the same plan in her mind. Moreover, a patient named Milena was brought to the hospital after going through a bike accident. Scott handled the patient and was suspicious when the woman refused to give her purse to the nurse. Scott looked into Milena's bag in Maggie's presence. His suspicions were confirmed when he found drugs in the patient's bag.
Meanwhile, in Chicago Med Season 7 Episode 15, Taylor treated a patient named Abby, who suffered from a mites infection. The test results revealed that Abby might be delusional. So, Taylor called in Dr. Charles for assistance. Charles did not tell Abby that he was a psychiatrist as he did not want the patient to freak out. Luckily, Lonnie's advice and his plan worked as Abby began taking her medications. After her delusional pass, Charles told her the truth and asked Lonnie to talk to her.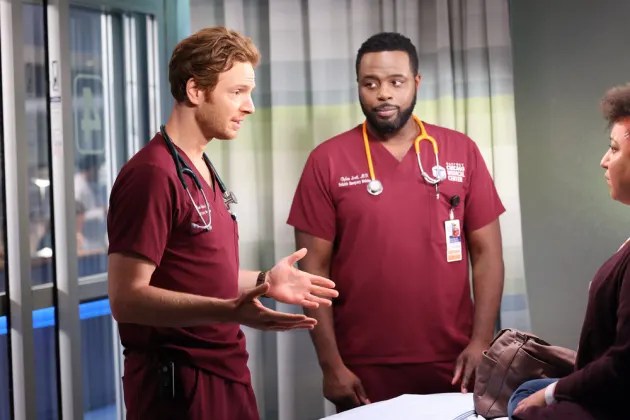 Will Decided To Keep The Settlement Money, Scott Finds The Truth About Milena
Elsewhere, Pamela defended Marcel after a leading surgeon treated him badly. The tussle between the surgeon and Marcel almost got physical. But, Marcel still fixed the surgeon's mistake. Further, Will helped a patient named Gretchen. She was due for a surgery Dean had recommended. Will and Dean had a conflict but Dean ended up performing the much-needed surgery.
Sharon was not happy about Will interfering in Dean's case. However, Will revealed that he was in debt and did not want to donate the settlement money. Eventually, he decided to keep the money as it was right for him. Scott told Milena that he used to be a cop and advised her to stay safe. She dropped by at Scott's house for treatment and told him that she was an undercover cop in Chicago Med Season 7 Episode 15.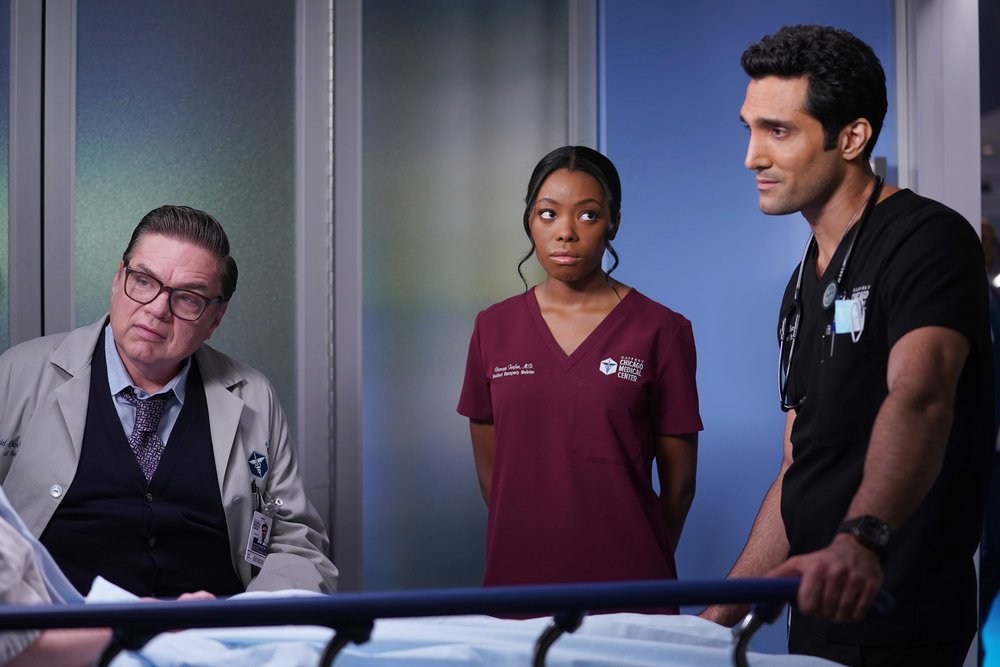 Chicago Med Season 7 Episode 16: Airing Date
NBC will air Chicago Med Season 7 Episode 16 on March 16, 2022. The network broadcasts a new episode weekly on Wednesdays at 8:00 p.m. ET. And each episode of the seventh season will have an estimated runtime of 45 minutes.
Where To Stream The Upcoming Episode Online?
If you miss NBC's broadcast, you can stream the latest episode on the network's official website and the NBC app. Moreover, season 7 is available to stream on Fubo TV, Hulu+Live, YouTube TV, Peacock TV, USA Network, and Sling TV. So, don't miss out on the sixteenth episode and keep coming back for more thrilling episode previews only on TechRadar247.com.