The Firehouse 51 team will respond to an apartment fire in Chicago Fire Season 10 Episode 16. Cruz will come across a young immigrant during the incident and will get along with the kid. Mason will be pranked by the team while Hawkins and Violet find it hard to keep their relationship a secret. So, keep reading further to know all the important details about the sixteenth episode.
Chicago Fire Season 10 Episode 16 Preview: What Will Happen?
The sixteenth episode of Chicago Fire Season 10 is titled "Hot and Fast." Cruz will get along pretty well with the young immigrant he comes across during an apartment fire. Firehouse 51 members will plan to shock the new recruit mason by pulling off a prank in the upcoming episode.
Moreover, Hawkins and Violet will find it hard to keep their relationship a secret. they find it hard to get their hands off each other while at work. The other members will get a clue that something is going on between the two as they begin asking questions to the couple.
A Quick Recap!
In the previous episode, Stella took over the Lieutenant's position at Firehouse 51. Her first order of business was to find a new firefighter. She oversaw a female recruit candidate who responded to an emergency with the team. It tuned out that Severide's friend Captain Tom Van Meter had called in the emergency, he suffered from injures while investigating a fire. Moreover, Seager was still stuck under the broken chairs. Severide and the team rescued her safely. He also asked the team to stay back so they could figure out what really transpired at the scene in Chicago Fire Season 10 Episode 15.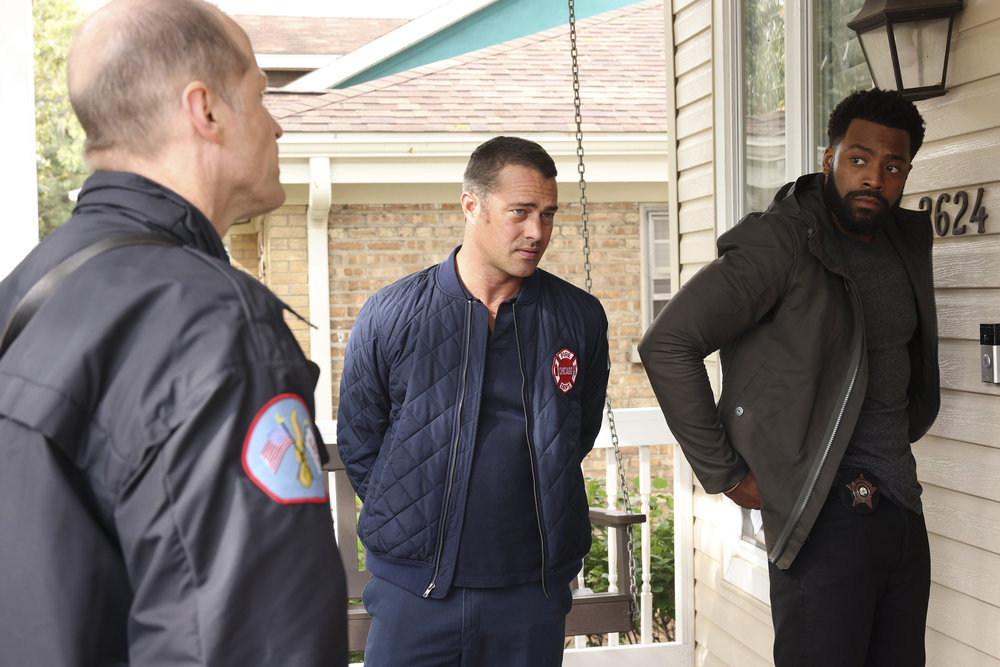 Severide figured out that the stairs had been broken intentionally. He teamed up with Seager to investigate the incident. They talked to the building owner and discovered that he had nothing to do with the broken stairs. Meanwhile, Hermann took another recruit candidate named Mason to meet with Stella at the bar. She accepted to let Mason join the team during an emergency, Luckily, Mason showed his potential as he performed much better than the previous candidate.
Further, Severide and Seager revisited the building to conduct a thorough investigation. Severide noticed a masked by watching them from a distance. The firefighter tried to catch him but the boy managed to escape. Severide believed that someone was targeting investigators. He looked at the files of old felons and found the boy he saw near the building.
The boy revealed that he was in class when the investigators were attacked. It turned out that the boy's father made the call. He confessed wanting the fire investigators to pay for ruining his son's life. Stella decided to recruit Mason after seeing his kindness while Sylvie decided to visit Casey and stay with him for a while in Chicago Fire Season 10 Episode 15.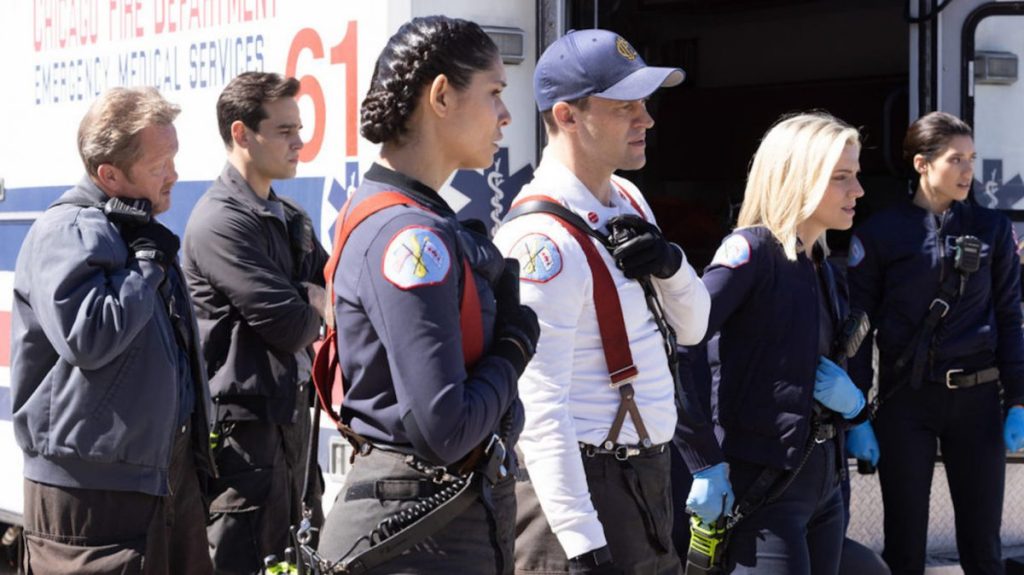 Chicago Fire Season 10 Episode 16: Airing Date
NBC will broadcast Chicago Fire Season 10 Episode 16 on March 16, 2022. The network airs a new episode weekly on Wednesdays at 9:00 p.m. ET. In addition, each episode of the tenth season will have around 45 minutes of estimated runtime.
Where To Stream The Upcoming Episode Online?
If you miss NBC's broadcast, you can stream the latest episode on the network's website and the NBC app. Moreover, season 10 is also available to stream on Hulu+Live, Hulu, Peacock TV, YouTube TV, USA Network, DirecTV, Sling TV, and Fubo TV. So, don't miss out on episode 16 and keep coming back for more thrilling episode previews only on TechRadar247.com.