It looks like Nicky will help her sister Mia to see the dangerous realities of their life in Kung Fu Season 2 Episode 2. They will spend some time together during the Lunar New Year's celebration. Nicky and Evan will follow a lead while Ryan comes across the new cook at harmony Dumplings in the upcoming episode. Hence, continue reading to know all the necessary details about the second episode.
Kung Fu Season 2 Episode 2 Preview: What Will Happen?
The second episode of Kung Fu Season 2 is titled "Year of the Tiger: part 2." Chinatown will be celebrating the Lunar New year festival. Amidst the festival, Nicky tried to make her newly-found cousin Mia understand the reality of her situation. Nicky and Ecan will follow up on a lead on one of Russell's mercenaries while Henry will watch over Mia at the community center.
Further, Ryan will meet with The Harmony Dumplings' new chef, Sebastian. Kerwin's sister Juliet will pay him a surprise visit. Moreover, Zhilan would be forced to face her past while being detained at a facility in China in Kung Fu Season 2 Episode 2.
A Quick Recap!
In the premiere episode, Nicky Shen returned home after defeating Zhilan and releasing the Biange into the earth. She continued her job as the city's prosecutor quite well. She convinced three street criminals to return the money they stole from a local business. Nicky spent some quality time with Althea, Ryan, Evan, Dennis, and Henry. After which, she returned home and continued her quest to find the masked stranger. The attacker was a worthy opponent. However, she escaped before Nicky could remove her mask. Nicky told Henry that she felt like she had a connection with the unknown person.
Further, Nicky looked quite strong while training with Ryan. He felt that the Biange energy had turned her into a superhero after watching her operate at such high levels. Nicky aced the training but she was still thinking about the person who broke into her house.
Moreover, in Kung Fu Season 2 Episode 1, Evan worked with his new assistant Nadia to get information on Sasha, a mercenary connected to Russell Tan. The team realized that Sasha stole all their research on the weapons and the Biange. They also found out that Saha had been working with Russell to train a new girl.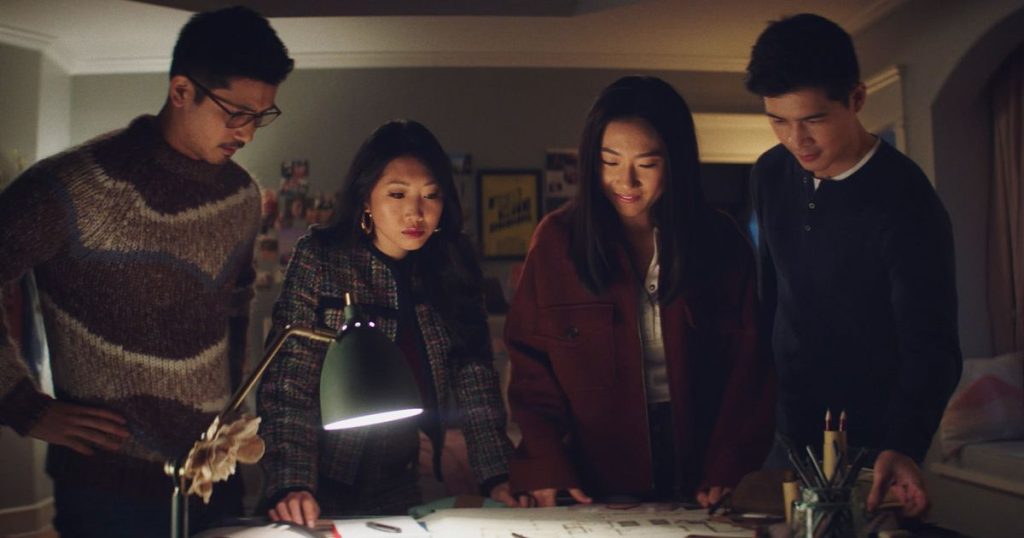 Nicky Finds The Identity Of Her Attacker While Zhilan's Stuck In China
Althea's boss told her to focus on securing deals rather than checking what's buried beneath. She felt stuck in her role after being away for a year. Zhilan was kept in solitary confinement at a women's detention center in Kunming, China. She was let out only to mop floors and was buried by her fellow inmate, who asked her about the guardian necklace.
Nicky's mom hired a chef named Sebastian as the business was booming at Harmony Dumplings. Nick and henry found their research in Sasha's secret safe house, with a bracelet similar to Mei-Li's. Nicky's mom told that the bracelet was part of a set that belonged to Nicky's aunt Mei-Xue. Nicky figured out that the hooded figure was her aunty's daughter, Mia.
Mia visited Evan, removed her mask, and tied him up. She asked why Evan had been looking into her, Soon after, Nicky and the crew arrived and tried to talk Mia down. They even got her to open about the events of San Francisco. Nicky found out that her aunt kept Mia locked in a cabin. She insisted that the world was too dangerous for Mia. She had to run away to New York while she was a teenager. However, Sasha tracked her down and killed her friends. So, she returned home before tracking Nicky to San Francisco in Kung Fu Season 2 Episode 1.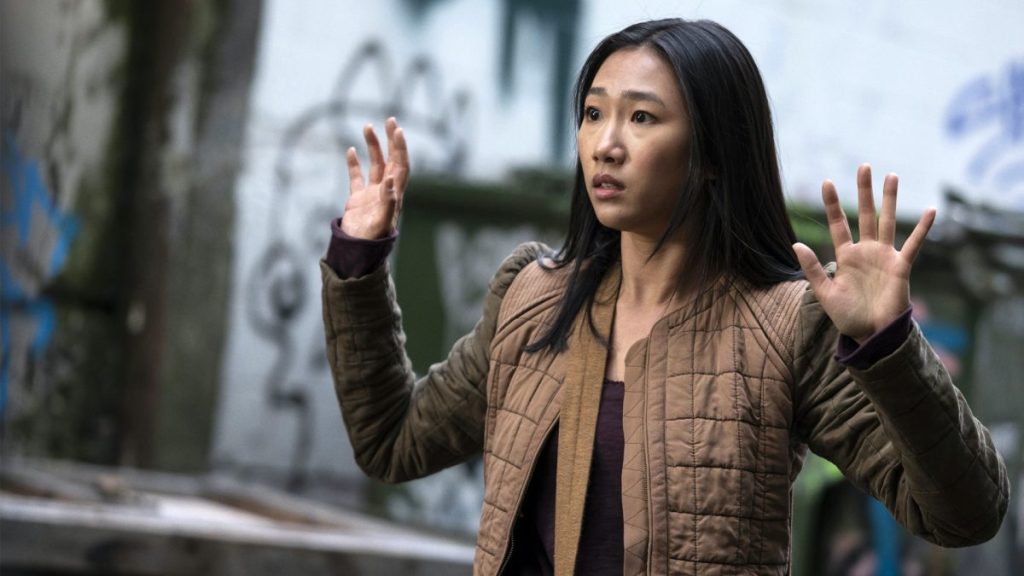 Kung Fu Season 2 Episode 2: Airing Date
The CW will air Kung Fu Season 2 Episode 2 on March 16, 2022. The network broadcasts a new episode weekly on Wednesdays at 9:00 p.m. ET.
Where To Stream The Second Episode Online?
If you miss the CW's broadcast, you can stream the latest episode on the network's website and the CW app. Moreover, the current season
is available to stream on HBO Max, iTunes, and Apple TV. So, don't miss out on the second episode and stay tuned for more exciting episode previews only on TechRadar247.com.