Charmed Season 4 Episode 2 is all set to return on your small screens soon. But this time, Charmed ones will bring a new mystery and plenty of humor to your plate. The last we saw Mel and Maggie still trying to overcome their loss, and now this new Charmed One might help them find what they are trying to unearth from these days. But will she accept the offer? Let's see!
Charmed Season 4 Episode 2 Preview: What Will Happen Next?
Charmed Season 4 Episode 2, titled "You Can't Go Home Again," is written and directed by Elizabeth Kruger and Blake Taylor. Well, the upcoming episode will face the aftermath of the previous episode where Mel and Maggie decided to go to Philadelphia to find the fourth witch. However, things will turn drastic when it comes to powers Someone will use power and force on Maggie while interrogating her about a bus. Now Maggie has to fight back in order to run from the situation.
Meanwhile, the fourth witch still denies the fact that she's a witch and isn't ready to accept it. It will ultimately leave Mel to act as a protective person and help this fourth witch find what is right for her. Will Mel be able to help Kaela? At the same time, it looks like Maggie should act smart. Next, Jordan will unearth something.
Mel And Maggie Deals With The Situation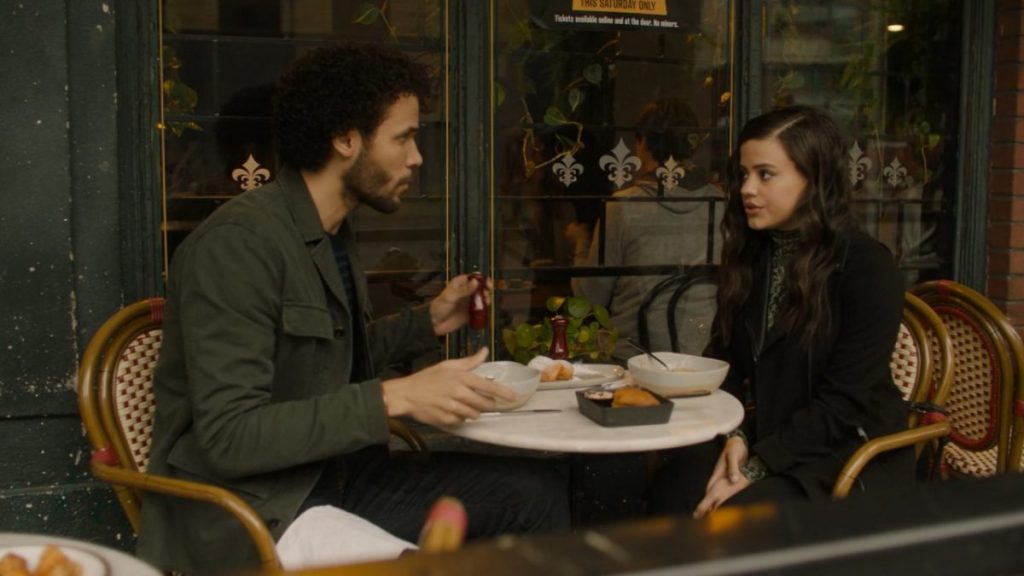 In Charmed Season 4 Episode 2, Mel and Maggie will deal with Macy's death on their own terms. While their mom died, Maggie was the one who used to go out. But Mel was out-for-revenge. However, now it seems like they swapped their situation. Both are dealing with the situation on their own. The fight will continue in the upcoming episode as well. But there is speculation here that Jordan and Maggie will work on their relationship. Maggie and Jordan will take their relationship to the next level.
A Quick Recap!
In Charmed Season 4 Episode 1, Charmed Ones still mourn over the death of Macy. But now they have to reunite the Power of Three, which they can do with the help of a new witch. But it seems like she doesn't know what exactly is happening around her. In their quest, they learned the mysterious fourth witch is somewhere in Philadelphia and currently prophesied by the Guardian. They soon met a struggling artist named Kaela. She was later revealed to be a powerful conjurer.
She recently turned Josefina into a paper drawing and summoned a demon. Meanwhile, Jorden unravels a new mystery behind the connection of two docile magical creatures. However, he doesn't know those creatures' names yet. Well, it seems good for him, as we have seen in "The Tallyman" episode, he used poor pixie while trying to write it down.
Charmed Season 4 Episode 2: Release Date
Charmed Season 4 Episode 2, titled "You Can't Go Home Again," will return on your screens just in time. It will air on Friday, March 18, 2022, only on The CW. You can also catch Charmed Season 4 Episode 2 on The CW's official website and The CW app the following day. Further, you can binge the entire episode all-together on Netflix after it wrapped up airing on the network. Stay tuned, and don't miss it.