MaxDot's business will grow beyond the Wheelers' handling capacities in Bob Hearts Abishola Season 3 Episode 16. Dottie and Goodwin will doubt Bob's abilities to lead the business after the commercial generated a ton of opportunities for them.
Moreover, Abishola will not be too happy about Bob spending too much time in the office. Previously, Goodwin suggested a commercial for MaxDot which help them boost their business pretty well. So, keep reading to learn all the updates about the sixteenth episode.
Bob Hearts Abishola Season 3 Episode 16 Preview: What Will Happen?
The sixteenth episode of Bob Hearts Abishola Season 3 is titled "I'll Sleep When I'm Dead." Dottie and Goodwin will question Bob's leadership n the upcoming episode. MaxDot has a lot of business coming its way after a successful ad campaign. The duo might think that Bob is not capable of handling pressure as the business increases beyond their handling capacity.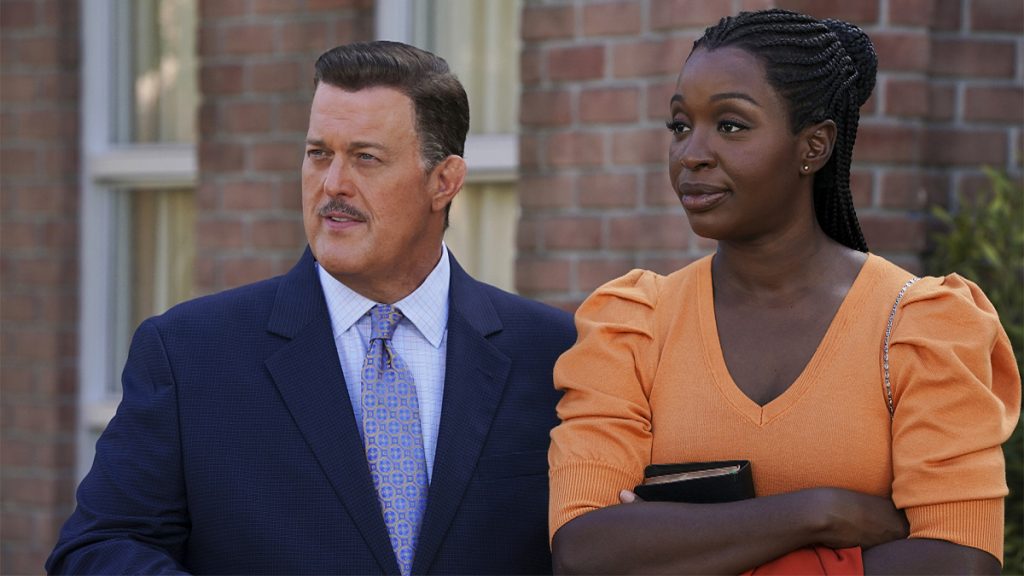 Meanwhile, Abishola would be happy for Bob but she would be unsure about Bob's newfound success. He seems to be spending most of his time at the office making Abishols feel alone in Bob Hearts Abishola Season 3 Episode 16.
A Quick Recap!
In the previous episode, Goodwin realized that  MaxDot's advertising was quite outdated. The company's last major ad campaign was almost 30 years ago. The ad featured Dottie rocking a Jane Fonda-type leotard. Goodwin suggested Bob about creating a commercial and take social media by storm. The Wheelers had a meeting with a successful commercial director named Marion Mitchell. The director was impressed by that family and agreed to be a part of the MaxDot ad campaign.
However, things begin to get complicated when the Wheelers try to suggest their own ideas. Sbishola was self-conscious about her accent to the estrangement between Christina and Dottie. After a series of takes and rewrites, the commercial was filmed. The Wheelers and all of their friends and family did a "show us your sock" music number that turned out to be a huge hit in Bob Hearts Abishola Season 3 Episode 15.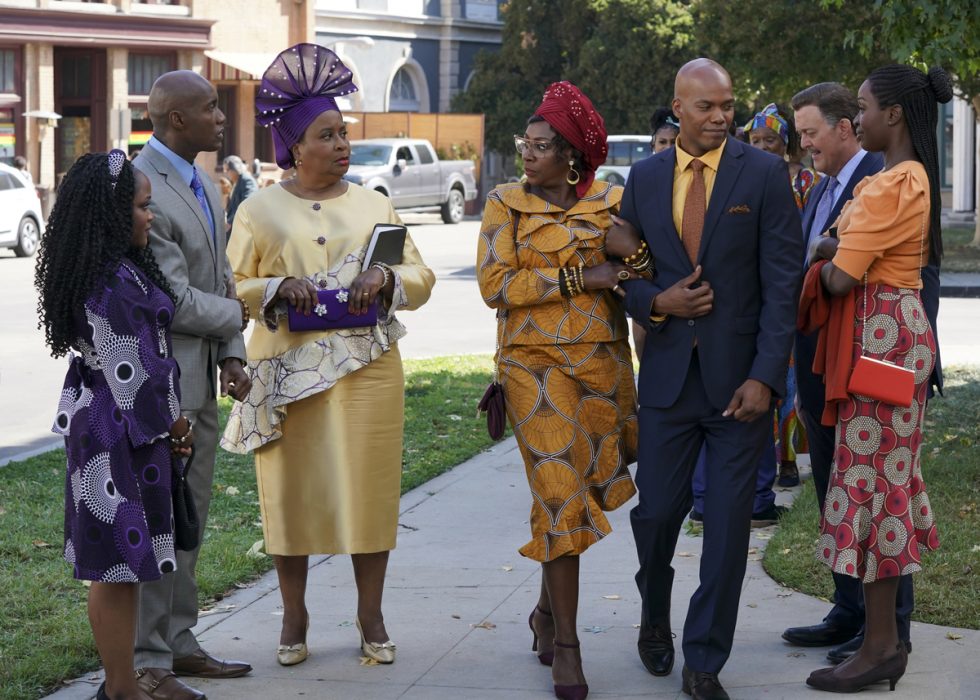 Bob Hearts Abishola Season 3 Episode 16: Airing Date
CBS will air Bob Hearts Abishola Season 3 Episode 16 on March 21, 2022. The network broadcasts a new episode weekly on Mondays at 8:30 p.m. ET. And each episode of the current season will have around 35 minutes of estimated runtime.
Where To Stream The Latest Episode Online?
If you miss CBS's broadcast, you can stream the upcoming episode on the network's website and Paramount+. Moreover, season 3 is also available on YouTube TV, Xfinity, Fubo TV, and Hulu+Live. So, don't miss out n episode 16 and keep coming back for more thrilling episode previews only on TechRadar247.com.