It seems like Earn, Alfred, Darius, and Van will continue their European tour in Atlants Season 3 Episode 1. They will revisit an old buddy after 50 years. The network will also broadcast the second episode too. Hence, they will land up in some trouble in an attempt to get viral in the second episode. So, keep reading ahead to learn all the important updates about the upcoming episodes.
Atlanta Season 3 Episode 1 Precap: What Will Happen?
The first episode of Atlanta Season 3 is titled "Three Slaps." The premiere episode will focus on a troubled kid. Earn, Alfred, Darius, and van will revisit a troubled kid fifty-year laters. While in the middle of their successful European trip, they will decide to see what becomes of the troubled kid who must be a grown-up now.
Luckily, the network will also broadcast the second episode back-to-back. The second episode is titled "Sinterklaas Is Coming to Town." People are aware that blackface is not cool anymore. However, Earn, Alfred and their buddies will try too hard to get viral which will land them in some serious trouble in the second episode of season 3.
A Quick Recap!
The last season finale titled "Crabs in a Barrel," addressed the Jewish lawyer stereotype and institutional racism against black lawyers. Lottie's teacher informed Van and Ern at the parent-teacher conference that their daughter was special like Earn. She suggested enrolling her in an expensive private school to reach her full potential. Elsewhere, Darius and Alfred prepared for their European tour recommended by Clark Country. Alfred found a gun from Aligator Man and told Earn to get rid of it. So, Earn put the gun in his backpack without giving it much thought.
Further, Darius' passport was expires so he approach a guy he knew. Earn got a text from Van at the passport agency that she was thinking of taking Lottie and moving in with her mom. Darius appreciated Earn for his improvement as a manager. Even if he got fired, Earn's family and Alfred would always take care of him. The trio met with Clark and Lucas at the airport. Earn found the gun in his backpack during the security check and slipped it into Clark's bag.
Meanwhile, they got on the plane and Alfred told Earn that he noticed what Earn had done. However, he was not mad about it and appreciated his quick thinking. Alfred told Earn that people only take care of themselves in this business. However, they were different as the two looked out for each other. Clark told Alfred that Lucas could not make it to the plane as he was caught with a gun in his bag. Earn assured Alfred that he put the gun in Clark's bag and not Lucas'. Tracy arrived at Al's apartment, unaware that he left for a trip to Europe in Atlanta Season 2 finale.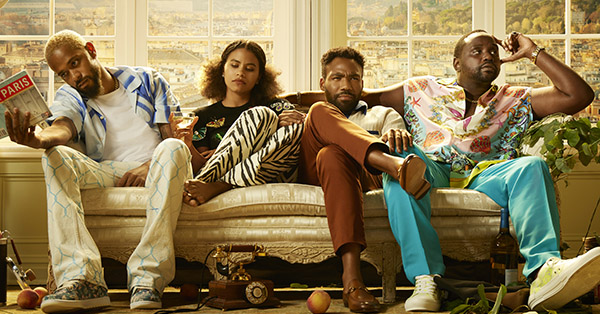 Atlanta Season 3 Episode 1: Premiere Date
FX will air Atlanta Season 3 Episode 1 on March 24, 2022. The network will continue airing a new episode weekly on Thursdays at 10:00 p.m. ET.
Where To Stream The Premiere Episode Online?
If you miss FX's broadcast, you can stream the upcoming episode on Hulu+Live, YouTube TV, Sling TV, DirecTV, and Fubo TV. So, don't miss out on the first episode and keep coming back for more thrilling episode previews only on TechRadar247.com