It looks like Severide and Kidd will work together with the CPD during an investigation in Chicago Fire Season 10 Episode 17. Hawkins and Violet's secret relationship might be in jeopardy after Gallo found out about it. But unfortunately, the upcoming episode had been delayed for two weeks. So, keep reading ahead to know all the essential updates about episode 17.
Chicago Fire Season 10 Episode 17 Preview: What Will Happen?
The seventeenth episode of Chicago Fire Season 10 is titled "Keep You Safe." Severide and Kidd will be working with the Chicago PD as they investigate a suspicious car wreck. Meanwhile, Gallo found out about Hawkins and Violet's secret relationship. After which, Hawkins was asked to report to his superiors. It seems like the secretive relationship is bound to come up in front of everyone.
A Quick Recap!
In the previous episode, the crew responded to an apartment fire while three boys were stuck inside. Joe caught one of the boys who was hanging outside the window. Gallo and Mason entered the fire by breaking inside the house. Mason was quick to spot the two boys hiding from the fire. The duo managed to rescue the boys safely. At the station, Violet asked Gallo if he was alright. Chief Hawkins witnessed the conversation as Gallo left after behaving awkwardly. Violet told Hawkins that she dated Gallo and they were not together anymore. However, Hawkins felt that Gallo still had feelings for Violet.
Meanwhile, in Chicago Fire Season 10 Episode 16, Joe went to the hospital to check up on the young boy Javi he caught during the apartment fire. Joe helped the fire investigator to communicate with Javi who did not know English. Joe felt that sending Javi back to the church was not a great idea. He took advice from Cassidy about adoption and then told his wife Chloe about it. Eventually, Joe brought Javi home to live with them.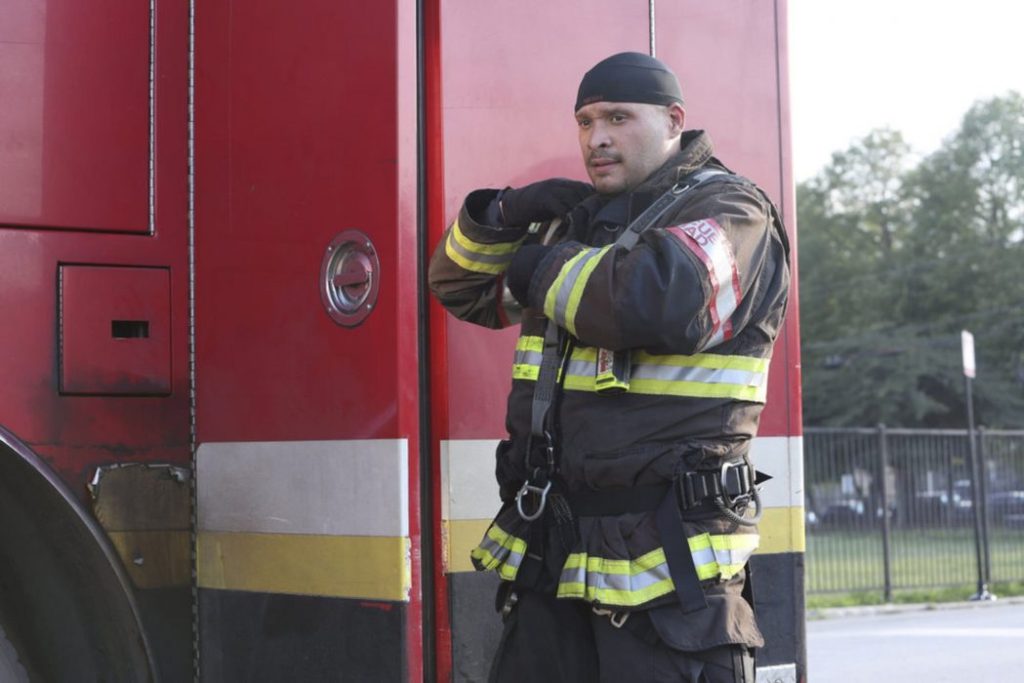 Elsewhere, Kelly offered a spare office to Wendy to work on old cases. Stella felt a little awkward about it. The guys were planning a park on Mason as per the firehouse tradition. However, Stella stopped them saying Mason might not like it. Later, when she saw Mason being excited about getting pranked, she tried to pull off a park with Wendy at the last minute. The prank did not turn out to be well and Stella apologized for ruining it.
Gallo Finds Out About Hawkins And Violet
Further, Joe and Chloe were confused about adopting Javi. However, they felt better when Javi sang a lullaby to their baby at night. Gallo found out that Violet and Sylvie were given priority at the truck repair workshop on Hawkins' recommendation. It was due to the affair between Violet and Hawkins. Later, Hawkins received a call from his superior who asked to meet with him, worrying him and Violet in Chicago Fire Season 10 Episode 16.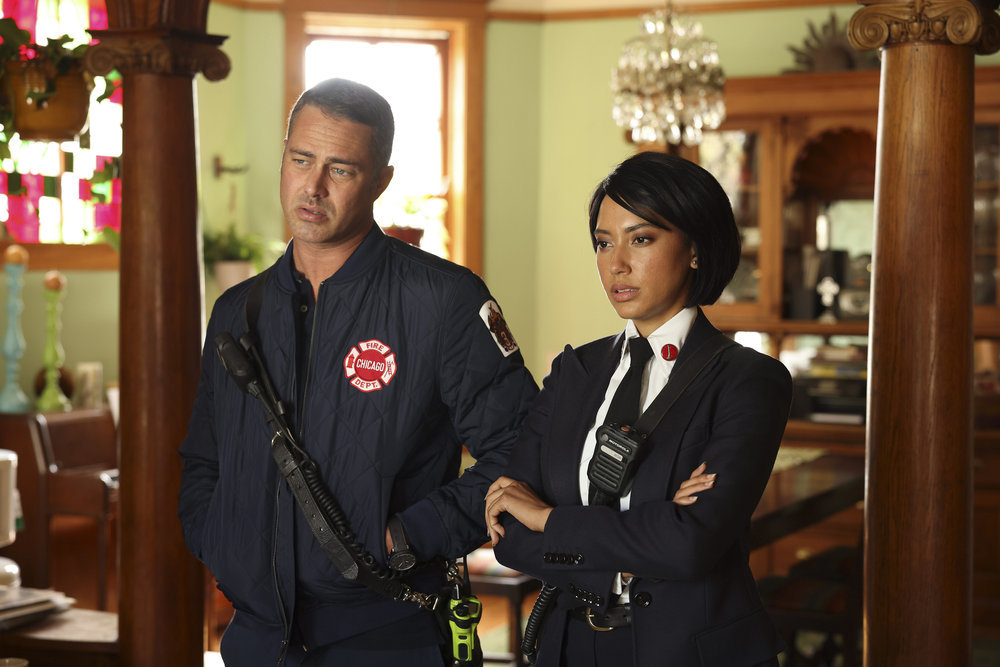 Chicago Fire Season 10 Episode 17: Airing Date
Unfortunately, the show will not be returning this week as the upcoming episode has been delayed. Now, NBC will air Chicago Fire Season 10 Episode 17 on April 6, 2022. The network will continue airing a new episode weekly on Wednesdays at 9:00 p.m. ET. And each episode of the current season will have an estimated runtime of 45 minutes.
Where To Stream The Returning Episode Online?
If you miss NBC's broadcast, you can stream the upcoming episode on the network's website and the NBC app. Moreover, season 10 is available to stream on Hulu+Live, Hulu, USA Network, Peacock TV, YouTube TV, DirecTV, Sling TV, and Fubo TV. So, don't forget to watch episode 17 and keep coming back for more informative episode previews only on TechRadar247.com.