The team will respond to a candy factory fire where a pregnant woman is stuck inside in Station 19 Season 5 Episode 13. The new chief will inform the Station 23 crew that the fire station is closing. Moreover, Ben and Bailey will try to talk it out with Dan's parents. So, keep reading to learn all the necessary details about episode 13.
Station 19 Season 5 Episode 13 Precap: What Will Happen Next?
The thirteenth episode of Station 19 Episode 13 is titled "Cool Blue Steel and Sweet Fire." The crew will respond to a factory fire where a pregnant woman is stuck inside. However, when the Station 19 team enters the fire they will find themselves stuck in melted candy. Moreover, Ben and Bailey will have a meeting with Dan's parents regarding Pry's custody.
Further, the new chief will inform the Station 21 crew that the fire station would be closing. Everyone would be disappointed by the news while Andy will try to find her way back to Station 19. Sullivan will confront Beckett again when he refuses to go to the AA meeting. Sullivan will tell Beckett that he will be responsible for the closing of station 19 if he does not get his act right.
A Quick Recap!
In the previous episode, the team was present at the opening day of Dean Miller Memorial Clinic. Ben, Carina, and Jack worked together to set up the clinic in memory of Dean for people who could not afford treatments. An official came to watch Ben at work regarding the custody case for Dan's don Pru. He tried to reschedule it as it was not a normal day at his job. The woman said it did not matter she just came to watch him work. Carina had to leave the station for a patient who was going through premature labor.
Ben talked to the official as things started slow for the clinic. He told her that the clinic was the continuation of Ben's PRT, a program he started back in the day. However, he had to shut it down due to a few hurtful reasons. The new chief recently accepted his idea to set up the clinic and he wanted to make it right. Ben and Jack treated their first patient. He was a homeless man infected with scabies. Ben left him to take a shower and got him the right meds.
Further, in Station 19 Season 5 Episode 12, the second patient was a Korean guy whose legs were retaining water. He did not understand English, so the chief and Travis translated what the man was saying. The chief recognized that her father had the same condition when he had cancer. Soon after, the Korean man's son showed up and told them that his father had stage four cancer. He had very little time left and hence the family did not tell the old man that he was dying.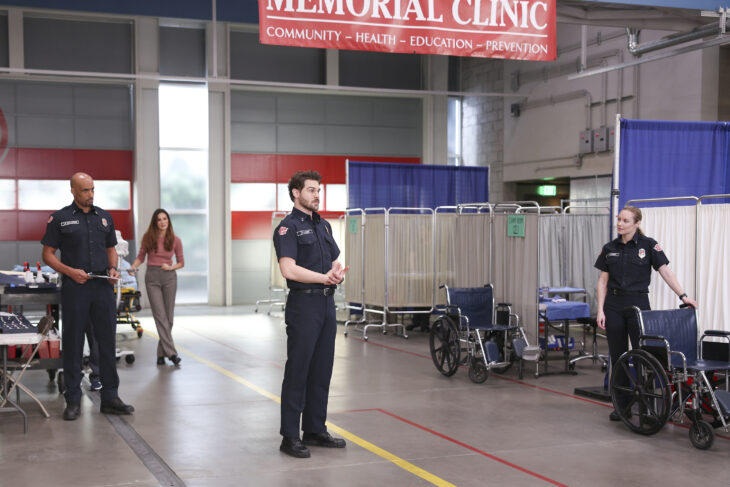 Andy Talks To The Chief While Sullivan Confronts Beckett
Andy called Ben that she needed his PRT. A woman who went skydiving fell on a tree. However, Ben refused her request as he did not want to break the rules on that day when he was trying to do the right thing. Sadly, the skydiver could not survive. The official who came to watch Ben's work was impressed. However, she was aware that Dean's parents had the resources to keep coming back if they were denied custody.
Elsewhere, Emmett told Travis that it was over between them. He asked Travis not to contact him again. Sullivan confronted Beckett about his drinking problems. He tried to convince Beckett to go to an AA meeting. Eventually, Beckett agreed as he knew Sullivan would not back down. Andy spoke to the new chief that she wanted to get back to her old station. She told her about the systemic problems at Station 23. The chief was already looking to close down a fire station. It seems like Station 23's journey is coming to an end in Station 19 Season 5 Episode 12.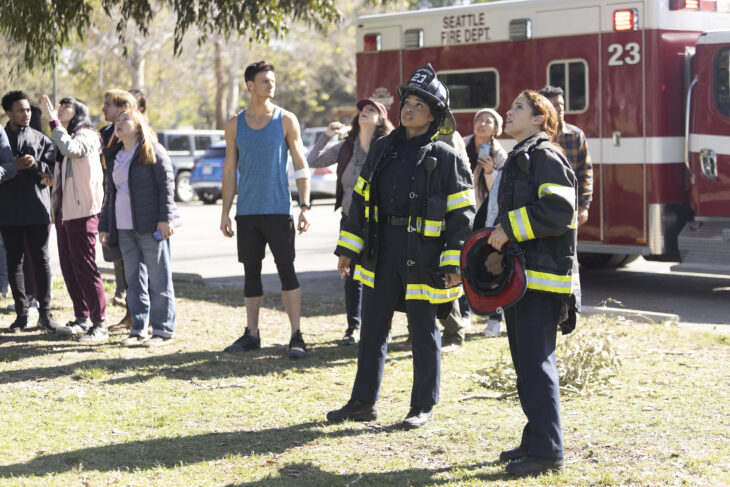 Station 19 Season 5 Episode 13: Airing Date
ABC will air Station 19 Season 5 Episode 13 on March 24, 2022. The network broadcasts a new episode weekly on Thursdays at 8:00 p.m. ET.
Where To Stream The Upcoming Episode Online?
If you miss ABC's broadcast, you can stream the upcoming episode on the network's website and the ABC app. Further, the current season is available to stream on Vudu, Hulu+Live, Spectrum, iTunes, DirecTV, Fubo TV, Xfinity, and YouTube TV. So, don't miss out on episode 13, and stay tuned for more informative episode previews only on TechRadar247.com.