It seems like Spencer will prepare harder than ever to secure a spot in the team in All American Season 4 Episode 13. He will do all he can to play in his first college game. Moreover, Jordan will try to impress his seniors to make it to the team. Asher and Layla will deal with the dilemmas of their respective relationship. Also, Coop will be in jail. So, continue reading ahead to know all the necessary details about episode 13.
All American Season 4 Episode 13 Precap: What Will Transpire?
The thirteenth episode of All American Season 4 is titled "Jump on It." Spencer will prepare for the upcoming matches after practicing hard for weeks. He will be aiming to get an opportunity to play during his first college game. Jordan will try to get some seniors on his side in order to get a place on the team.
Asher and Layla will have dilemmas about their respective relationships and would be forced to deal with them. Coop and Patience will finally reveal the truth about each other, leaving them in an awkward situation wondering what should they do next. Further, Olivia will learn an important lesson while trying to make her way to the top of the newspaper she is working for in All American Season 4 Episode 13.
A Quick Recap!
In the previous episode, Preach was not worried about the evidence that the cops had against Coop. JP arranged five artists for Layla's label. He was also reducing his role at her label and Layla wondered why he was doing it. Grace and Billy had a meeting with counselor Regina Ross. She was the search committee's choice for the principal's position.
Further, in All American Season 4 Episode 12, Preach was arrested for Mo's murder outside South Crenshaw. Grace was upset about Billy offering a job to Preach at the school. Laura agreed to defend peach and revealed that the new evidence didn't suggest that Mo had shot Coop first. Preach decided to take the blame for Mo's murder. He asked Layla to bring Amina so he could tell the truth to her. Layla informed Jordan that JP might be dying. Jordan suggested going out for dinner with JP and Layla so they could talk.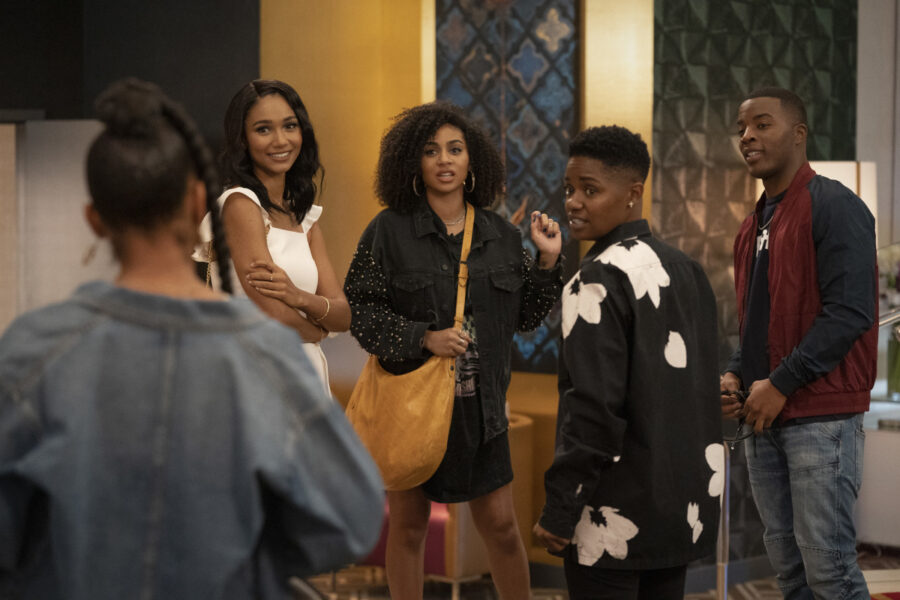 Meanwhile, Grace urged Billy to stop his campaign for the principal's position but he refused. Spencer tried to change Grace's mind on who should be Crenshaw's principal. Amina decided to leave in the middle of Preach's explanation about how Mo died. Amina decided to stay with Coop so she could find out why Coop lied about shooting Mo. JP decided to step aside because he had met someone special named Erin. Laura managed to prove that Mo had shot first during the analysis of the videotape. Preach was set free after another year of probation was added to his sentence for a weapons violation.
Elsewhere, Coop gifted Patience a beautiful painting and requested her to start over. Billy, Jabari, and Amina honored Preach during the art show. Preach changed his mind and asked Billy if he could continue as a tutor. Layla asked JP to introduce her to Erin. Spencer advised Grace to talk to someone about the changes in her life. Moreover, Coop was arrested for obstruction of justice in All American Season 4 Episode 12.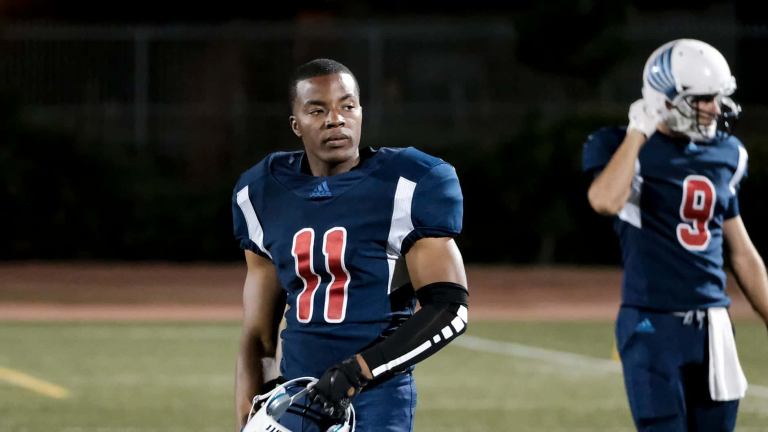 All American Season 4 Episode 13: Airing Date
The CW will air All American Season 4 Episode 13 on March 28, 2022. The network broadcasts a new episode weekly on Mondays at 8:00 p.m. ET. And each episode of the current season will have around 45 minutes of estimated runtime.
Where To Stream Episode 13 Online?
If you miss the CW's broadcast, you can stream the upcoming episode on the network's website and the CW app. Moreover, season 4 is available to stream on Amazon Prime Video, Spectrum, Vudu, Xfinity, Fubo TV, DirecTV, and YouTube TV. So, don't miss out on the thirteenth episode and keep coming back for more thrilling episode previews only on TechRadar247.com.