Netflix's French mystery thriller series Lupin is the story of a thief with principals named Assane Diop. The series follows Diop as he seeks vengeance from a businessman Hubert Pellegrini, who wrongly accused his father of a crime he did not commit. The first two parts of the series became a huge sensation on the streaming platform. Ever since fans have been eagerly waiting for Lupin Part 3.
When Is Lupin Part 3 Coming?
Netflix premiered the second season of the French mystery thriller Lupin on June 11, 2021. For all the fans wondering about Lupin Part 3, the good arrived on May 11, 2021, even before the second season premiered. Cast member Omar Sy confirmed via a Tweet from his official handle that the series will return with the third season. Giving an update about the third season, Omar, in July 2021, revealed, "We're talking about that part 3 right now. We have a lot of ideas and things that we want to do and say, but we're still in the writing process."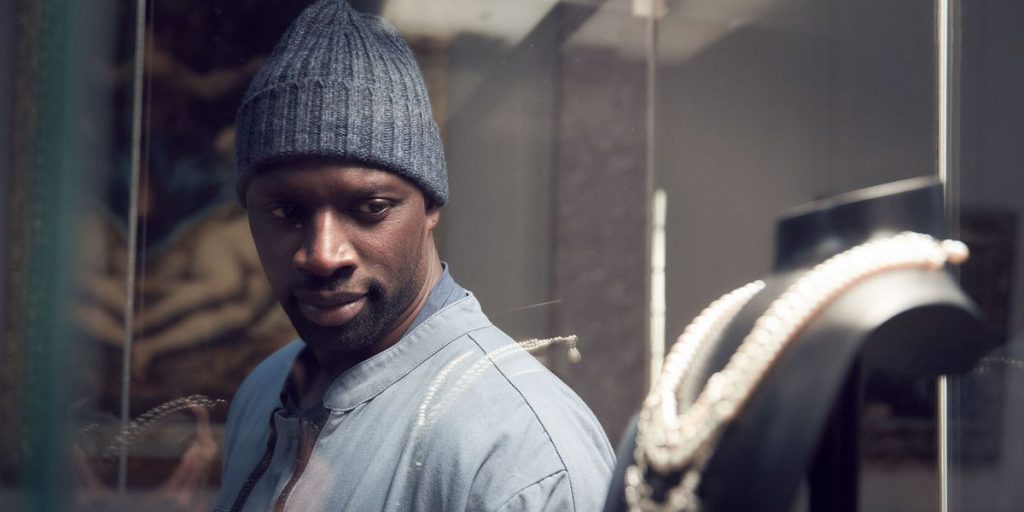 We know that the first two seasons were actually made together and then were later divided into two parts. Therefore, for Lupin Part 3, the time required for the filming and post-production will be more than the second season. As of now, we have no details about the release date. But it may arrive sometime around mid to late 2022.
What's Next For Juliette Pellegrini's Foundation?
In Lupin Part 2, Assane re-entered Juliette's orbit, appealing to her emotionally to further his plans to assassinate her father. On the other hand, Juliette was unaware that Hubert was attempting to defraud the Pellegrini Foundation by diverting payments to the Canary Islands during the charity event.
Juliette is committed to the charity, but it's unclear whether it will survive following Hubert's confession and following arrest. The fact that her father's crimes were revealed during the charity function may end up hurting the foundation in the future. Because of Hubert's activities and the exposure, his arrest would inevitably generate, some individuals may remove themselves from it.
Will Raoul Start Pulling Off Heists?
In the first two seasons of the series, Raoul has become a Lupin enthusiast thanks to Assane's gift of Leblanc's books. Assane's most recent gift to his kid was a book about a gentleman thief and Herlock Sholmes, which he seemed to enjoy. And while Raoul may not be aware of all the specifics of his father's work and how he's been incorporating Lupin's plans into his own.
We know that the youngster has enough supplies and motivation to go on for heists of his own. After all, Raoul is approximately Assane's age when he starts stealing and devising elaborate plots. At the very least, Raoul's experimentation with plots from his father's playbook in Lupin Season 3 would be fascinating.
Lupin Part 3 Cast!
The star cast of Netflix's mystery thriller drama series features Omar Sy in the role of Assane Diop. Then we have Antoine Gouy as Benjamin Ferel. Etan Simon as Raoul. Ludivine Sagnier appears as Claire and Soufiane Guerrab can be seen as Youssef Guédira. The series cast also includes Hervé Pierre as Hubert Pellegrini, Vincent Londez playing Captain Romain Laugier. Also, Lieutenant Sofia Belkacem is played by Shirine Boutella , Vincent Garanger appears as Gabriel Dumont. 
Also, we also see Stefan Crepon Philippe Courbet and Clotilde Hesme. Meanwhile, the series cast also features Fargass Assandé, Mamadou Haïdara, Ludmilla Makowski, and Adrian Valli De Villebonne. In addition to the names mentioned above, the show also features several other actors. If the series is recommissioned for Lupin Part 3, most of the prominent cast members will reprise their roles in the next season.
Also Read Lupin Part 3: Renewed By Netflix? Omar Sy Confirms Renewal! What Will Happen Next?