Marvel's Moon Knight is surely among the most anticipated shows of 2022. There has been a lot of buzz and anticipation about the show since it was announced in 2019. And the release of the trailer amplified it. Created by The Umbrella Academy showrunner Jeremy Slater, Marvel's Moon Knight will follow Marc Spector. And how his life is changed when he encounters Egyptian Moon Good Khonsu. Even though the first season is yet to release, some fans have already started talking about Moon Knight Season 2. But will that happen? Let us take a detailed look here-
What Did Grant Curtis Say About Moon Knight Season 2?
Part of Marvel Studios' creative team and Moon Knight's executive producer Grant Curtis was recently featured in a media conversation where he talked about the upcoming Disney+ series. He explained that the show delves into a variety of intriguing tones and the tapestry they have weaved together with this show, including action-adventure globetrotting, creepy nighttime horror, mental health character study, and humor.
When asked about the prospect of Moon Knight Season 2, Curtis said, "I do think wherever Kevin Feige wants this character to go in the future, I don't think there's any corner in the MCU that that Moon Knight cannot inhabit naturally. And that is a testament not only to the character on the page. But the character that Oscar Isaac brings to the screen."
Moon Knight Cast!
Even before its release, Marvel's Moon Knight is already creating buzz and sensation. One of the main reasons behind the anticipation of the upcoming DCEU series is the amazing cast the show will feature. Moon Knight as Star Wars Alum Oscar Isaac
can be seen in the titular role of Moon Knight or Marc Spector. However, since Marc has a Dissociative Personality Disorder, there will be more than one version of the character. Marc's alter ego includes Steven Grant and Jake Lockley.
The Egyptian moon god called Khonshu, who gives Moon Knight his powers, is played by Murray Abraham. The series will also feature Ethan Hawke in the role of Arthur Harrow, while Layla El-Faouly is played by May Calamawy. Late actor Gaspard Ulliel will also appear as the vicious Anton Mogart, aka Midnight Man, in the series.
Future Team-Ups In Moon Knight!
Fans are expecting Oscar Isaac as Moon Knight will feature in additional MCU productions in the future, and Moon Knight will explore ideas for how that might look. He is a renowned character, but he also fits in with the franchise's current tendencies. Just like the inclusion of Kit Harrington and Mahershala Ali as Black Knight and Blade, respectively, in Eternals.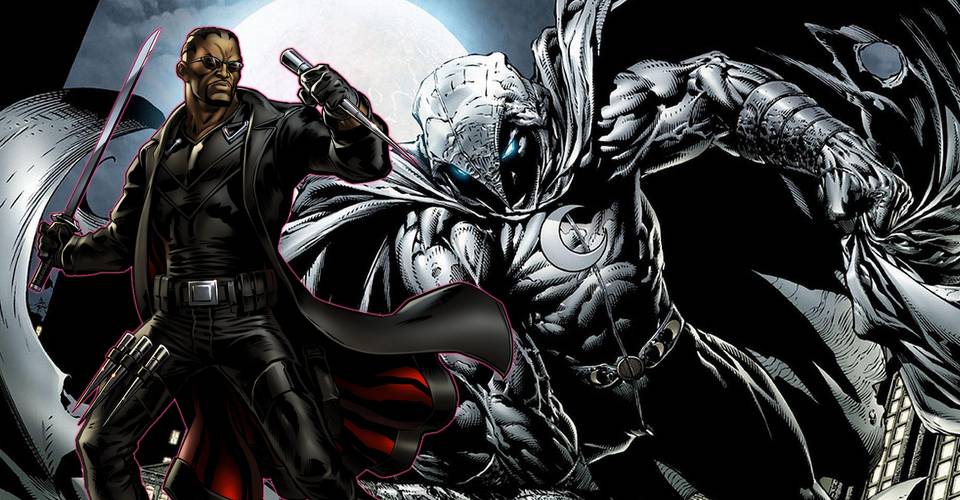 This raises the question of who he might be collaborating with. Moon Knight was spotted in London, according to a Redditor. Sersi was lately from there, as was the Black Knight. Blade is a British character. So, whether he teams up with these characters or the Avengers remains to be seen. But it is clear that Moon Knight will certainly play a significant role in the MCU in the future and in Moon Knight Season 2 as well.
What Is Arthur Harrow's Real Identity?
Arthur Harrow, the mysterious villain in Moon Knight, is played by Ethan Hawke. Harrow only appears in one comic issue. Thus he's a unique pick for an appearance. Of course, this means that the creators drew inspiration for this new nemesis from a variety of places both inside and outside the comic book industry.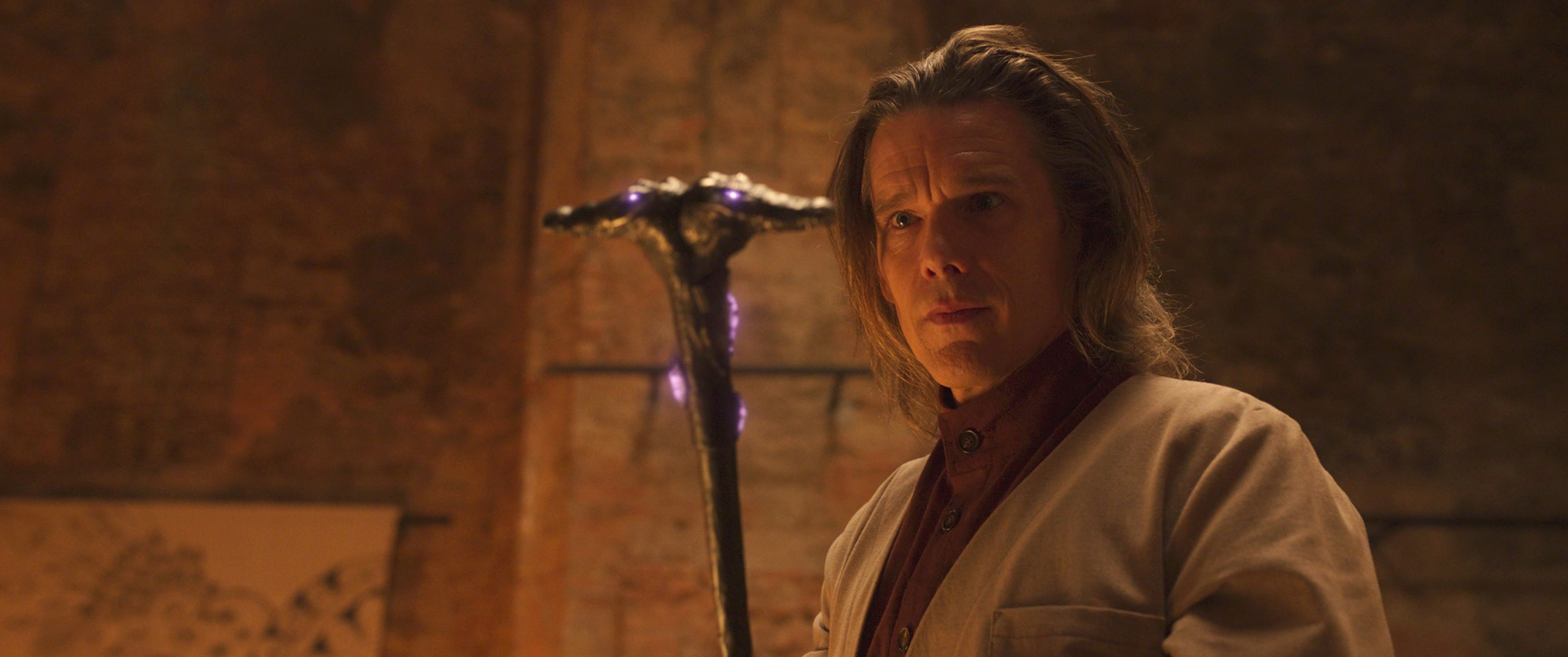 Ethan Hawke's character Arthur Harrow may be a disguise, according to several Redditors. And, in all likelihood, he is Dr. Victor Von Doom. Despite its startling nature, the theory does not seem implausible. Dr. Doom is one of the most well-known villains in the Marvel Cinematic Universe. On the other hand, other users have speculated that he is a mix of Harrow and The Sun King.
When is Moon Knight Coming To Disney+?
Fans have been eagerly waiting for "Marvel's version of Batman" ever since Disney's studios confirmed the Moon Knight Standalone TV series back in August 2019. After more than two long years, the creators released the first trailer for the much-awaited Moon Knight series starring Oscar Isaac on January 18, 2022. Now, the wait is almost over, and the drought of the Marvel series is coming to an end in a few hours. Moon Knight will premiere on Disney+ on March 30, 2022.
Also Read What If? Season 2: Confirmed By Marvel On Disney+ Day! Which Storylines Will It Follow?