The third season of TNT's dystopian thriller Snowpiercer has finished just yesterday. And fans are going crazy about it. The third season was filled with lots of unexpected twists. Melanie and Layton divided the train into two parts at the end of season three. And Layton was headed to New Eden. Now fans are eagerly waiting for what will happen when the series returns for Snowpiercer Season 4.
What Will Happen In Snowpiercer Season 4?
At the end of the third season, Layton and Melanie realized that their conflict would open the way for Wilford to establish his dictatorship in the Snowpiercer. They kicked Wilford out of Snowpiercer in a small vehicle with only enough supplies for him to survive. Also, the train was separated into two halves by Melanie and Layton. Melanie decided to stay on the main railway line. On the other hand, Layton set out to New Eden.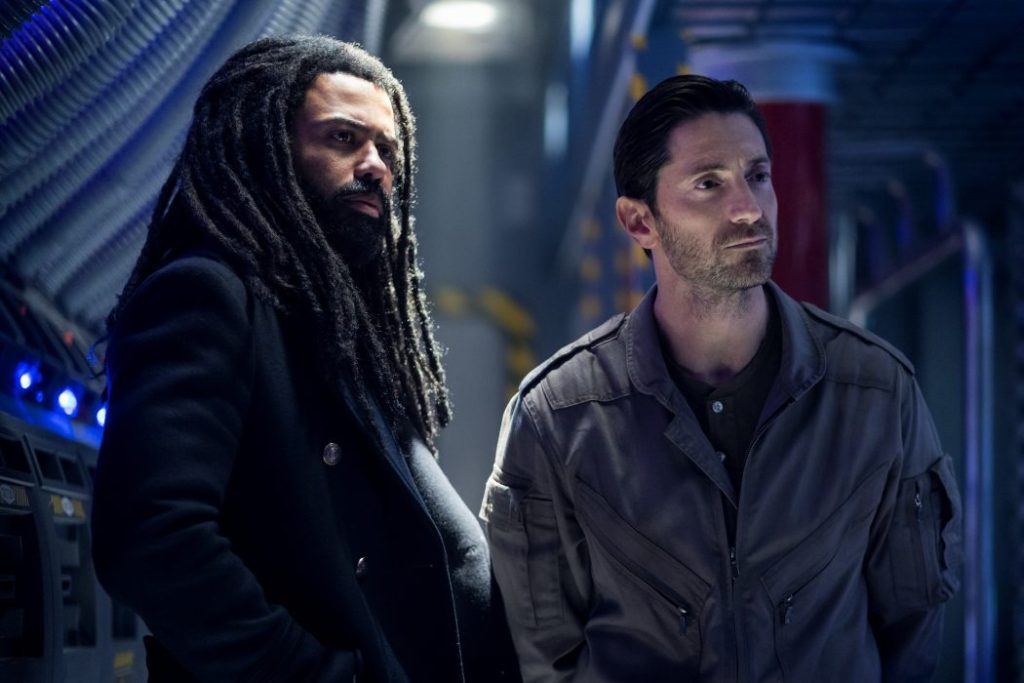 Now, upon its return, Snowpiercer Season 4 will pick up after the third season's storyline. In the fourth season, we might learn the course of Layton on his journey to New Eden. And how he and his companions will survive there.
On the other hand, Melanie and Bennett will try to find out the cause of the explosion in the sky. Layton may contact Melanie about the Arabian warm spot; that may be the key to restarting a civilization on Earth. We'll also find out how Wilford is doing and whether he will return to the Snowpiercer. In addition, the next installment may show the evolution of Layton's friendship with Josie.
When Is Snowpiercer Season 4 Coming?
The third season of Snowpiercer finished its run on TNT on March 28, 2022. Meanwhile, TNT renewed the series for the fourth season without any ado back in July 2021. While announcing the renewal, TNT co-heads of scripted content stated, "Snowpiercer has been an incredibly successful series for us. All of our seasons embark on an emotional, unexpected ride, and the well-plotted storylines will continue to evolve and remain relevant to audiences. We're excited to keep the train running into Season 4." 
As far as the production of Snowpiercer Season 4 is concerned, the filming is scheduled to begin in March 2022 in Canada, according to reports. But there has not been any confirmation yet. However, we expect the fourth season to release in mid-2023.
Bravest Character In Snowpiercer!
When it comes to the bravest character in the series, Layton has reclaimed command of the Snowpiercer. He saved Ben's and Asha's life on the long journey to get there. He also figured out a way to keep the New Eden dream alive and outsmarted Wilford. On Snowpiercer, no one has shown as much adaptation and moral tenacity as Layton.
Bringing Asha along after having to battle her was a daring action that demonstrated his bravery of convictions in a world where everyone is treated equally. Without assistance, Layton may not have been able to conquer Wilford. But it was his approach that worked, and it was he who put Wilford in his position physically.
Who Will Return In Fourth Season?
The cast of the dystopian series features Jennifer Connelly as Melanie Cavill. Daveed Diggs in the role of Andre Layton. While Sean Bean plays Mr. Wilford. Also, Mickey Sumner is seen as Bess Till and Lena Hall as Miss Audrey. The show also includes Iddo Goldberg playing Bennett Knox. Rowan Blanchard as Alexandra Cavill. Alison Wright as Ruth Wardell and Sam Otto in the role of John Osweiller.
Meanwhile, the series also stars Katie McGuinness as Josie Wellstead. Sheila Vand as Zarah Ferami. Roberto Urbina in the role of Javi. Also, Mike O'Malley as Sam Roche, Chelsea Harris plays Sykes, and Jaylin Fletcher appears as Miles. Snowpierer also casts Archie Panjabi as Asha, Annalise Basso as Lilah Folger, Jr.Steven Ogg as Pike, and Tom Lipinski appearing as Kevin McMahon. When the series returns for Snowpiercer Season 4, most main cast members will return in their respective roles.
Also Read Life And Beth Season 2: Renewed For The Second Season? Know Cast Details, Plot & More!