It looks like Lim, Park, and Wolke will work together to treat a woman with a mysterious condition in The Good Doctor Season 5 Episode 12. However, things will take a different turn when the doctors realize that the woman is hiding her condition with her future husband.
Meanwhile, Shaun will struggle with the fact that Lea and he have not had sex for a while Moreover, Andrews, Allen, and Murphy will treat a forty-five-year-old virgin. So, keep reading ahead to learn all the essential updates about the twelfth episode.
The Good Doctor Season 5 Episode 12 Preview: What Will Happen?
The twelfth episode of The Good Doctor Season 5 is titled "Dry Spell." Park, Lim, and Wolke would be treating a woman who suffers from Valley Fever. The doctors would be shocked to know that the woman had been holding her condition from her fiancee. Moreover, Allen, Murphy, and Andrews will work together to treat a forty-five-year-old virgin. They will help her in making a crucial decision about her life in the upcoming episode.
Further, Shaun and lea will have a dry spell in the bed. Shaun says to Glassman that Lea and Shaun have not had sex for nine days. He will try various ways to make it happen. However, Shaun will still struggle with his efforts.
A Quick Recap!
In the previous episode, Andrews reinstated Lim as the Chief of Surgery, However, he was forced to shut down the clinic after Morgan's revelation to Nira. Morgan tried to become a better person. She tried to come up with a way to save the clinic. However, she had to give her position to Glassman after realizing that she was not ready for the responsibility yet.
Further, in The Good Doctor Season 5 Episode 11, the Liu family was brought into the hospital after suffering from a fatal car accident. Lim, Andres, and Glassman worked together to save the parents. However, the trio struggled to cooperate with each other due to their differences in how they handled Salen. The doctors eventually reconciled and worked together to save Elaine Liu's life.
Elsewhere, Shaun treated the family's kid Isla Liu. The little girl bonded with Shaun as he opened up about his unborn daughter and Steve's death. He comforted Isla when suddenly her health began to deteriorate. Shaun was forced to perform surgery on Isla with Jordan's assistance. They succeeded in stabilizing Isla until Andrews took over. Shaun and Lea decided to postpone their relationship for now.
However, Shaun was inspired by Isla and Made Lea a placeholder ring. Eventually, Andrews, Lim, and Glassman went out for drinks. Shaun was still reluctant about making personal connecti ons with his patients even after bonding with Isla in The Good Doctor Season 5 Episode 11.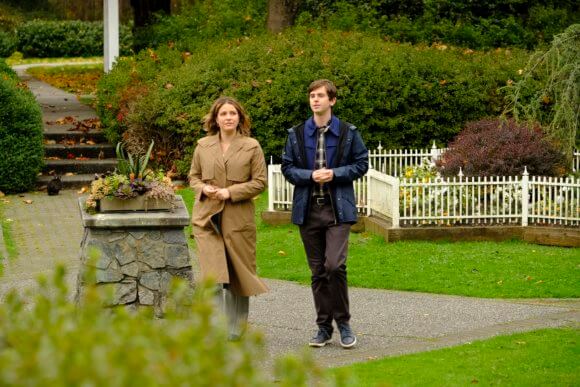 The Good Doctor Season 5 Episode 12: Airing Date
ABC will air The Good Doctor Season 5 Episode 12 on March 28, 2022. The network broadcasts a new episode weekly on Mondays at 10:00 p.m. ET.
Where To Stream The Twelfth Episode Online?
If you miss ABC's broadcast, you can stream the latest episode on the network's website and the ABC app. Moreover, season 5 is available to stream on Hulu+Live and Fubo TV. So, don't miss out on episode 12, and keep coming back for more thrilling episode previews only on TechRadar247.com.