Fans were introduced to the dark and gritty side of Marvel heroes when in 2015, Netflix and Marvel Television joined hands to bring Daredevil. The series gained tremendous popularity and success. And to this day, it is the highest-rated Marvel TV Show. But after three seasons, the show was abruptly canceled. And since then, fans have been demanding Daredevil Season 4 via creating social campaigns and hashtags. But is it really happening? Let's find out.
Is Daredevil Season 4 Coming?
Fans' wait for Daredevil Season 4 ever since the third season ended in 2019 has been long and hard. However, in the year 2021, Netflix's Daredevil characters Matt Murdock and Kingpin were brought back into the main MCU with Spiderman NWH and Hawkeye. Since then, rumors have been going around that Marvel is reviving the superhero thriller series. In fact, Kevin Feige also dropped hints about a potential Daredevil Season 4 last year.
Even there has not been any confirmation, the buzz is going loud and high. And after his return as Kingpin in Hawkeye, actor Vincent D'Onofrio also hinted at the possibility of Daredevil Season 4. Meanwhile, we also know, with shows like Hawkeyes, Echo, She-Hulk, MCU has started focussing more on the street crime side. And this might be the perfect time to introduce Devil of Hell's Kitchen into the Marvel Cinematic Universe. However, we still await an official announcement confirming the news.
Who Will Return For Daredevil Season 4?
The cast of Netflix's Daredevil features an amazing group of actors who put forward brilliant performances. Charlie Cox's portrayal of Matt Murdock has simply been top-notch. MCU head Kevin Feige has also confirmed that when and if MCU revives Daredevil Season 4, Charlie Cox is certain to return to his role. Another cast member we can be sure of returning is Vincent D'Onofrio after his appearance in Hawkeye last year. 
The series also features Elden Henson as Matt's best friend and lawyer sidekick Foggy Nelson. Rosario Dawson as Claire Temple, Deborah Ann Woll as Karen Page. Joanne Whalley, in the role of Maggie Grace, are a few cast members that are expected to return as well.
How Last Season Setup Daredevil Season 4?
Daredevil Season 3 ended on an intriguing note, as it looked to close up the Kingpin's arc. Matt Murdock's life was brought full circle when he was reunited with his buddies Foggy Nelson and Karen Page. However, with psychotic FBI agent Dex Poindexter receiving an unconventional treatment to mend his damaged back in the final scenes, a new threat emerges. 
The camera then zoomed in on a bullseye in his eye. Confirming his transformation into Daredevil villain Bullseye, If Daredevil season 4 is an extension of the Marvel Netflix series, the classic villain might be expanded upon.
Where Are Other Defenders?
By the end of each of The Defenders episode, Jessica Jones had seemingly left New York City. But she elected to stay as a private investigator. Meanwhile, once Colleen Wing was named the new Iron Fist, Luke Cage became the crime ruler of Harlem, and Danny Rand roamed the world with Ward Meachum.
But all of this occurred before Thanos' Snap in Avengers: Infinity War. And it's unclear whether any of the Defenders perished in The Blip. At the same time, it's unclear whether any or all of the Defenders will return to the MCU. Fans really hope that when the series returns with Daredevil Season 4, it will answer what happened to his fellow street-level heroes.
Kingpin And Vanessa Reunite?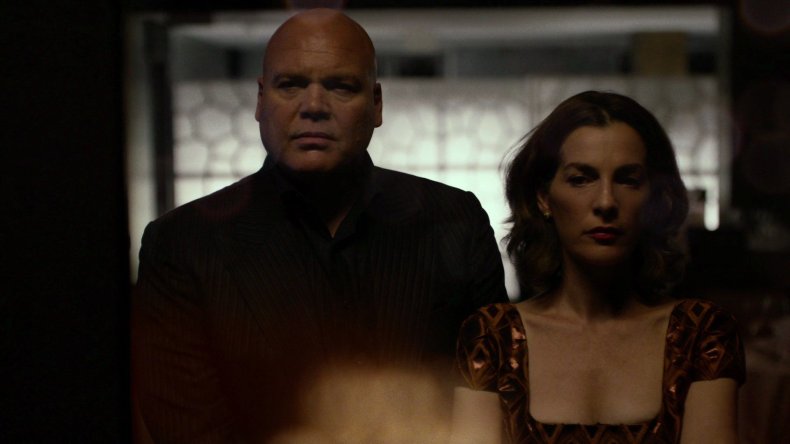 Despite his atrocities, Wilson Fisk sincerely loves Vanessa Marianna, whom he married in Daredevil Season 3. But when the FBI apprehended Mr. and Mrs. Fiskowever, they were parted once more. Daredevil also promised to murder Vanessa if Fisk ever disclosed his true identification as Matt Murdock to the public. Similar to what J. Jonah Jameson did in Spider-Man: Far From Home. Wilson and Vanessa Fisk may be villains. But their love story is one of Daredevil's most steady. Thus, many fans are hoping to see Wilson Fisk and Vanessa reunite in Daredevil Season 4.
Will Kingpin Keep Matt's Identity A Secret?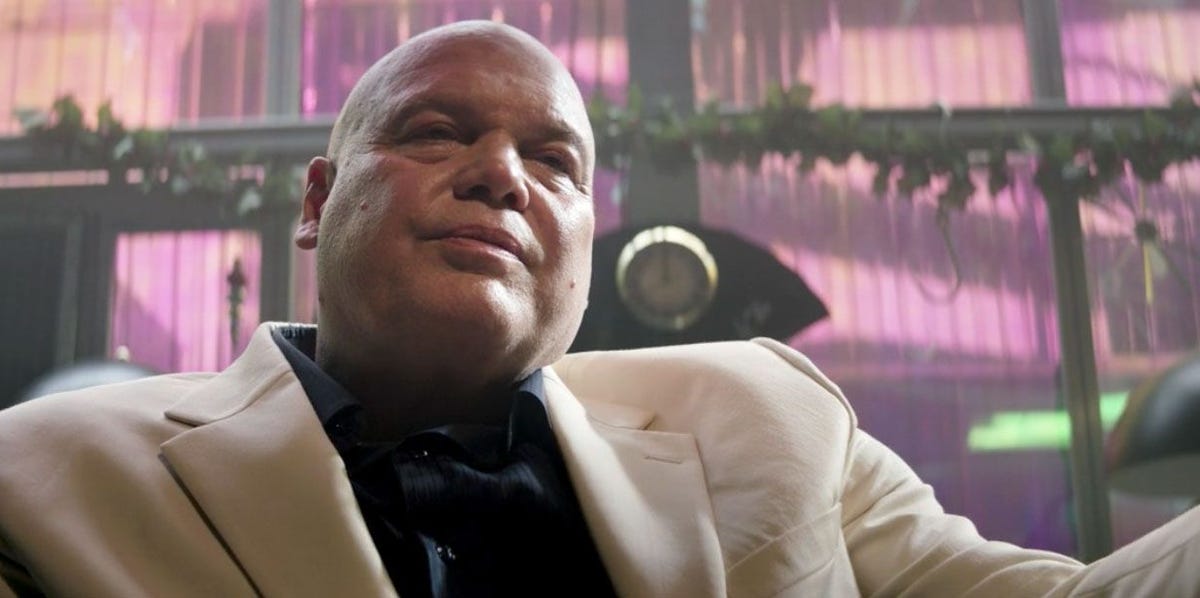 In Daredevil Season 3, the Kingpin discovered Matt Murdock was the Devil of Hell's Kitchen and utilized this in formation to his advantage. However, in the third season finale, Murdock defeated and shamed Wilson Fisk. He struck a bargain with the Kingpin in which he agreed to save Vanessa's life in exchange for Fisk not revealing Matt's true identity. One of Daredevil's major unanswered issues is whether or not Fisk kept his pledge. If Daredevil season 4 happens, fans will want to know.
Also Read Daredevil Season 4: Vincent D'Onofrio Hints At Possibilities! Did Kingpin Die At The End Of Hawkeye?