Before Disney launched its own streaming platform, Netflix used to be the home for Marvel's many TV series. There are several Marvel TV shows that aired on the streaming platform. But arguably the greatest of them all was Daredevil. The third season of Daredevil premiered on Netflix in 2018. However, fans of Matt Murdock are still waiting for Daredevil Season 4. So is the show coming back? Well, here's what we know!
Is Daredevil Ever Coming Back?
Fans have been waiting for the fourth season of Daredevil for over three years. There were some reports as well that the show might never come back. But true fans never let the hope die. And what previously seemed impossible is now probable. The show was canceled due to some disagreement between Netflix and Disney+. The last, fans saw a new episode of Daredevil was in 2018. However, the past two months have been like life support to fans' dying hopes of Daredevil Season 4.
Earlier, the news came out that Netflix's series exist in the main MCU timeline when we saw Vincent D'Onofrio's Kingpin in the Hawkeye series. However, the big surprise came with the release of Spiderman No Way Home! In the movie, we saw Charlie Cox as Matt Murdock. Matt was acting as the attorney for Tom Holland's Spiderman. Although his scene was small, it was enough to get Daredevil's fans excited. 
In addition, Marvel Studios head Kevin Feige has confirmed that Charlie Cox will be the man to portray the titular character whenever they decide to make a series on Daredevil. Even though there has been no official announcement about Daredevil Season 4. But all these updates combined are enough to hint that Marvel is definitely planning to bring back Daredevil to our screens. And obviously, Daredevil fans who have waited for three years can sure wait some more for the Daredevil series.
What Did Vincent D'Onofrio Say About Daredevil Season 4?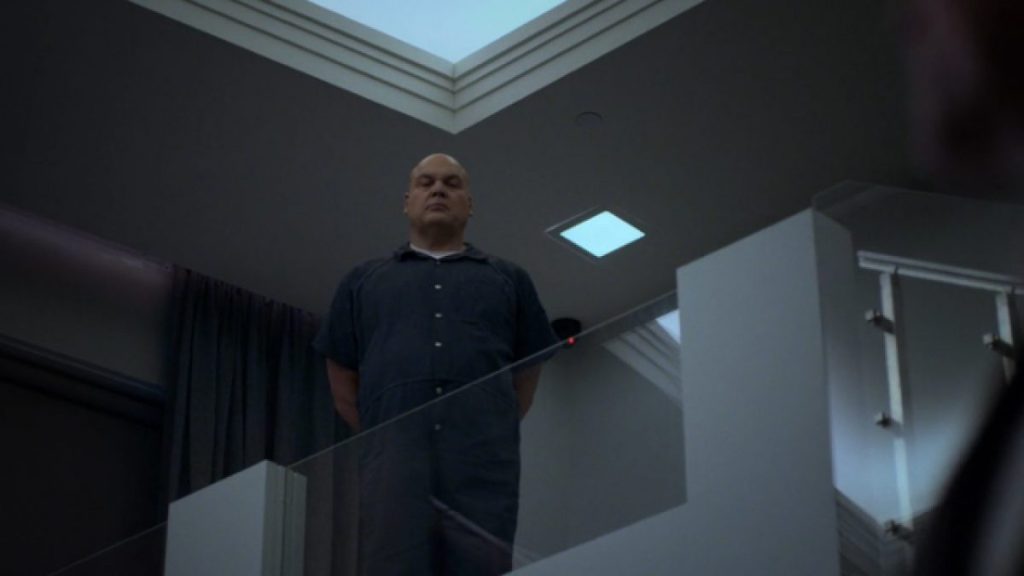 Marvel's Hawkeye series just completed its first season last month on Disney+. The show focussed on Marvel Comics' street crime side. The show also brought back Vincent D'Onofrio in his acclaimed role Wilson Fisk Aka Kingpin. And fans have previously seen Vincent as Kingpin in Netflix's Daredevil. Not just that, Vincent D'Onofrio recently, in an interaction, hinted at the possibility that the Daredevil series may return for a fourth season. 
While talking to Deadline about Disney+'s Hawkeye finale, Vincent mentioned the show that boosted his fame and gave him his most famous role yet. Vincent said that he was clueless and surprised. He said he assumed the show would go on for a while as there was a lot left to explore. Vincent further stated, "I didn't know that Daredevil was going to end when it did. I thought it was going to continue for a few more years. There was a lot to explore in Daredevil Season 4, there were many facets of my character to explore."
Did Thanos's Snap Killed Daredevil Characters?
Thanos' snap in Avengers Infinity War that erased half the universe's population was one of the most significant events in the entire MCU. Even after Professor Hulk brought back everyone who was gone, the consequences of the snap are far more long-lasting.
Viewers learned about most of the characters who were erased by the snap in the movies. However, fans to this day continue to wonder about the fate of those whom we haven't seen on screen for a while.
And everyone who was brought back should be five years younger because of the blip. As the main MCU timeline is set in happening in 2019, and the snap happened in 2019. And Netflix's Daredevil series is considered to be set in around 2015 to 2018. This means that any of the Daredevil characters who were erased from the snap will likely be five years younger. So, if the series return for Daredevil Season 4, we'll love to see which characters were affected by the snap.
Is Kingpin Alive After Hawkeye?
The first season of Marvel's Hawkeye ended on a cliffhanger note. As fans were left wondering about the fate of Kingpin. Did he survive? Wilson Fisk Aka Kingpin was revealed to be the leader of organized crime in New York. And in the pivotal battle at the end of Hawkeye, Wilson was fighting Kate Bishop. However, Kate's mother, Eleanor ran her car over Kingpin. He survived being hit by a car, but Wilson found himself against Maya Lopez Aka Echo moments later.
She then pointed a gun at him. But even though we heard gunshots in the background, we do not know whether Kingpin survived or not. But fans can assume that he has managed to survive, as killing a big villain like Kingpin just a while after bringing him back in MCU does not really make sense. Our guess is that Kingpin survived as he will likely be back when Marvel brings Daredevil Season 4.
Also, read Charlie Cox Is The MCU's Daredevil! Is He Appearing In Spider-Man No Way Home?