The Phantoms are returning on HBO Max after a long mid-season break with Young Justice Season 4 Episode 14, 15 & 16. The upcoming episodes will introduce Kaldur'ahm and Violet Harper. Viewers will get to learn more about the former's family history while Clark kent gathers all news that is fit for printing. So, keep reading ahead to learn all the essential updates about the returning episodes.
Young Justice Season 4 Episode 14, 15 & 16 Preview: What Will Happen?
The second part of Young Justice Season 4 will focus on Aquaman and his supporting team. The latest preview of the second part teases the return of an old-nemesis Ocean Master. The Arc talked place on April 20 in an underwater cave close to the Kingdon of Atlantis. A guardian named Danuuth is waiting for someone when Ocean Master mysteriously appears and thanks him for his loyalty. Ocean Master was first introduced as Prince Orm, King Arthur curry's brother, and a loyal Atlantean statesman. However, it was revealed later that Ocean master is a secretly ranking member and conspirator of the Suevillain cabal called The Light.
Further, the fourteenth episode of the fourth season is titled "Nautical Twilight." The synopsis suggests that Kaldur'ahm will be seen chewing algae while Violet Harper will cut vegetables. We will get a brief introduction to the Atlantean world underwater. Moreover, episode 15 is titled "Ebb Tide" Clark kent gets all the news that is suitable for printing while Kaldur'ahm gets to hear old family stories from his parents. Unfortunately, the synopsis and title of Young Justice Season 4 Episode 16 have not been revealed.
A Quick Recap!
, Klarion discovered a new anchor cat. He and the heroes faced the Child once again. Vandal and the Phantom assured the Lords of Chaos and Order about Earth's crucial role in stopping a universal threat from Darkseid. Fortunately, the Lords decided to remove the Child's power booster. As a result, Traci succeeded in defeating the Child.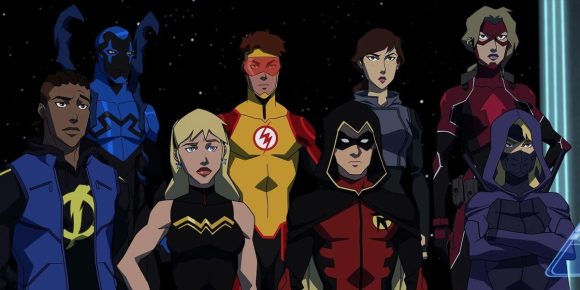 Elsewhere, Zatanna suggested that she, her father, Khalid, and Traci should take turns to host Fate's soul weekly in their bodies. Macy was not included in the plan as she was considered similar to Nabu. Eventually, Mary got furious and decided to leave the team for good.
Further, Khalid was suspicious that Zatanna trained her proteges to rescue her father. He volunteered to be the first host and everyone was okay with the plan. Zatanna had a vision of Conner's cry for help while sending the bus back to its original timeline. Garfield broke up with Perdita at the end of Young Justice Season 4 Episode 13.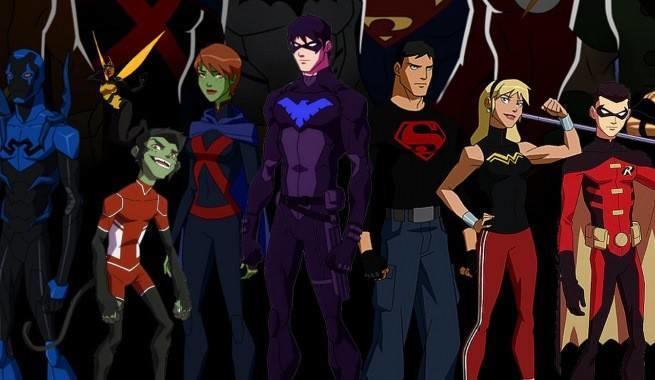 Young Justice Season 4 Episode 14, 15 & 16: Airing Date
The show finally returns after a mid-season break after the previous episode aired in December 2021. Now, HBO Max will release Young Justice Season 4 Episode 14, 15 & 16 on March 31, 2022. The network will drop three new episodes this Thursday at 3:00 a.m. ET. In addition, season 4 will feature a total of 26 episodes.
Where to Stream The Returning Episodes Online?
If you miss the upcoming episode on HBO Max, you can stream the latest episode on Amazon Prime Video, Google Play, Vudu, Xfinity, iTunes, Google Play, and Hulu. So, don't miss out on the latest episodes, and keep coming back for more thrilling episode previews only on TechRadar247.com.