Earn, Alfred, and his friends will end up in a haunted house in Atlanta Season 3 Episode 3. In search of a billionaire party, the group will land in front of a mysterious house. And strange things will begin to happen around them when the group tries to have a good time inside. So, keep reading to learn all the updates about the third episode.
Atlanta Season 3 Episode 3 Precap: What Will Happen?
The third episode of Atlanta Season 3 is titled "The Old Man and the Tree." The gang will go out to attend some billionaire parties. However, they will end up at a mysterious house where they meet a bunch of rich wierdos. They will also come across an old man as they begin to feel that the mysteriously dark house might be haunted. Things will begin to get intense as strange things starts to happen with Earn, Alfred, and Vanessa.
A Quick Recap!
In the second episode, Earn woke up sick in a Copenhagen hotel room next to a random woman. He rushed to the airport to board a flight to Amsterdam. Paper Boi was performing at a Christmas concert and Earn could not miss it. Meanwhile, Vanessa and Darius went on a scavenger hunt after finding an address in a thrift store jacket.
Further, in Atlanta Season 3 Episode 2, the quest led them to a living funeral for a terminally ill man who Darius believed to be Tupac Shakur. The man was strangled to death at the end of the funeral. Moreover, Alfred landed in jail after two groupies destroyed his hotel room. He was surprised by the Amsterdam prison guards' hospitality.
Meanwhile, Earn borrowed twenty grand from the venue owner to post Alfred's bail. Earn and Alfred decided to ditch the concert at the last minute after discovering that the audience would be dressed as Zwarte Piet. The crazy venue owner chased after earn but ended up beating a random person in blackface. At the hotel, Earn and Vanessa had a chat before Alfred called Earn to bring food for him in Atlanta Seas on 3 Episode 2.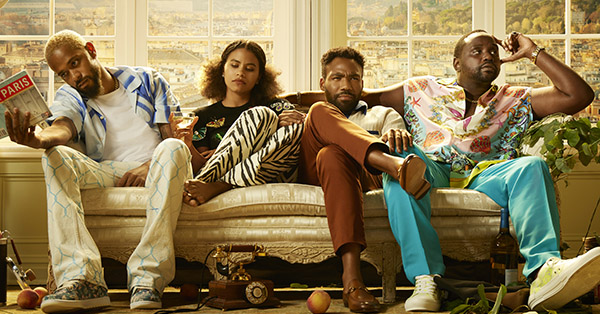 Atlanta Season 3 Episode 3: Airing Date
FX will air Atlanta Season 3 Episode 3 on March 31, 2022. The network broadcasts a new episode weekly on Thursdays at 10:00 p.m. ET.
Where To Stream The Third Episode Online?
If you miss FX's broadcast, you can stream the latest episode on Fubo TV, DirecTV, Hulu+Live, YouTube TV, and Sling TV. So, don't forget to watch the third episode and keep coming back for more thrilling episode previews only on TechRadar247.com.