It seems like Bull's surgeon who saved his life in the past will land in some trouble in Bull Season 6 Episode 15. The surgeon will be sued for malpractice and Bull will handle his case. Moreover, Taylor will look into the background of Marissa's new romance partner. So, keep reading to learn all the updates about episode 15.
Bull Season 6 Episode 15 Precap: What Will Happen?
The fifteenth episode of Bull Season 6 is titled "With These Hands." Bull's surgeon who saved his life would be sued for malpractice. Bull and Chuck will take the case and prove the surgeon's innocence. Moreover, Taylor will fight the urge to look into Henry Fray's background. Henry happens to be Marissa's new love interest and Taylor seems to suspect his mysteriousness.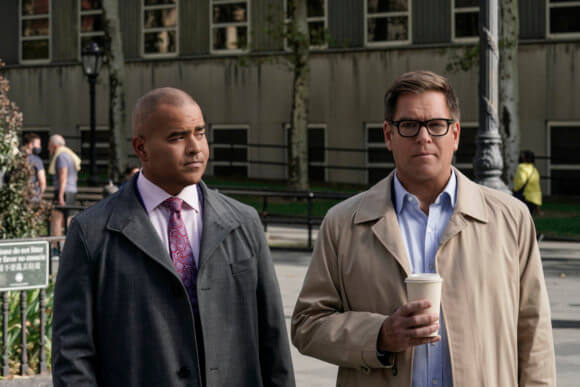 A Quick Recap!
In the previous episode, Bull received a package containing some evidence along with a letter. The person who sent the package was a known person who wanted justice for his dead want. The man was Bull's former patient Sam Richards, who suffered from agoraphobia. Sam suffered from crippling anxiety and panic attacks. Bull treated him as a child but he was taken out of Sam's therapy. Sam lost his loving aunt six years ago. However, he could not get justice for his dead aunt due to his condition and trauma.
Further, in Bull Season 6 Episode 14, Bull accepted to take Sam's case to the court. The suspect had a fake alibi at t he time of her aunt's murder. Sam overheard the fight from upstairs. He panicked and went into a catatonic state. The defense lawyers tried to taint Sam's reputation as he chose not to come to the court and testify on a video conference. The suspect also brought a friend who discredited Sam even further. Bull had no option but to convince Sam to show up at the court and testify.
Meanwhile, Chuck was afraid of bringing his boyfriend to meet his mother. he was reluctant about revealing his sexuality to his mother. Moreover, Bull helped Sam prepare for the court hearing. he calmed Sam down and motivated him to get out of his house. Sam successfully testified in court. The team also found some incriminating evidence. Eventually, Bull and Sam won the case. Bull treated Sam to overcome his agoraphobia as they went on a walk around the block at the end of Bull Season 6 Episode 14.
Bull Season 6 Episode 15: Airing Date
The show is returning after a small delay. Now, CBS will air Bull Season 6 Episode 15 on March 31, 2022. The network will continue airing a new episode weekly on Thursdays at 10:00 p.m. ET. And each episode of season 6 will have around 45 minutes of estimated runtime.
Where To Stream The Upcoming Episode Online?
If you miss CBS's broadcast, you can stream the latest episode on the network's website and Paramount+. Moreover, the current season is available to stream on Fubo TV, DirecTV, Hulu+Live, YouTube TV, and Xfinity. So, don't miss out on the fifteenth episode and keep coming back for more thrilling episode previews only on TechRadar247.com.