It seems like Chimney will finally return to the 118th after six months in 9-1-1 Season 5 Episode 13. Unfortunately, the upcoming episode has been delayed for a week. Moreover, Maddie will have a heart-to-heart with Buck, which will lead him to reveal something crucial to Taylor. The 126th squad will race against time to help a driver who gets stuck inside a shark cage while Athena investigates a gas station robbery. So, continue reading ahead t learn all the necessary details about episode 13.
9-1-1 Season 5 Episode 13 Precap: What Will Happen?
The thirteenth episode of 9-1-1 Season 5 is titled "Fear-O-Phobia." Athena will investigate a gas station robbery in the upcoming episode. However, the situation will take an unexpected turn when the would-be victim ends up turning the tables on her assailant. Moreover, Bobby and the 126 crew will race against time to rescue a novice driver who panics after getting trapped inside a shark cage. In addition, the team will also save a house sitter who gets terrified of spiders.
Further, Eddie will have a breakdown while Chimney will finally return to 118. Maddie will meet her brother Buck and share some news with him. Buck will realize that he needs to come clean to Taylor about something crucial in 9-1-1 Season 5 Episode 13.
A Quick Recap!
The previous episode began with a six-month flashback when Maddie decided to leave Jee-Yun at the firehouse after almost drowning the baby. She went to a beach and tried to drown herself in the ocean. However, she bailed out and moved to Boston to seek inpatient care. Maddie was discovered with postpartum thyroiditis. She was put on hormones and eventually discharged to the women's clinic for outpatient treatment. Maddie got an apartment with one of her support group mates, Kira. But, she was worried that Chimney might track her down to Boston. However, she stayed with Kira to get better for her family.
Meanwhile, in 9-1-1 Season 5 Episode 12, Chimney traveled to Boston after getting a tip about Maddie from Buck. He stayed in Eli's basement in Boston and filed a missing person's report. He put Maddie's missing fliers all over the town, including the inpatient hospital. A nurse recognized Maddie and told Chimney about the women's clinic. Chimney waited out the clinic for months hoping Maddie would show up. He even worked as a volunteer paramedic and helped a bagpiper suffering from pneumonia during St. Patrick's day. Chimney and Eli also helped a man hit on the head by an ax accidentally.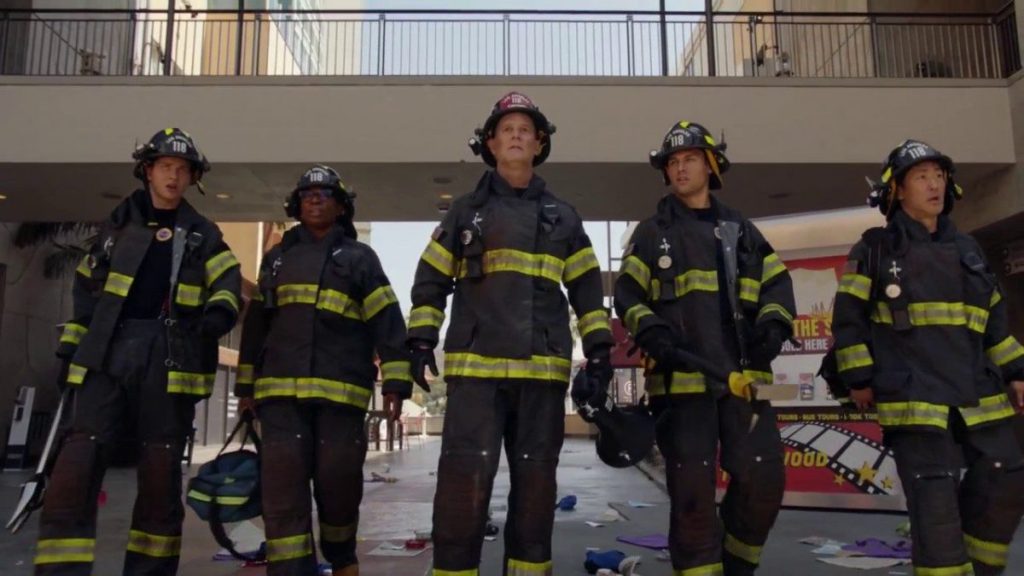 Chimney And Maddie Finally Reunite After Six Months
On the same day, Maddie announced to her support group that she would be returning back to her family. Kira did not take it well and began drinking again. Maddie tried to get Kira sober at the hospital, but Kira was quite upset and left. Maddie tried to look for her and got a call from Kira to pick her up from a bar. Kira was aspirating when Maddie arrived and called 911.
Chimney and Eli showed up at the bar as he saw Maddie for the first time in six months. Maddie and Chimney talked about her suicide attempt. She apologized for leaving him and the baby. Maddie met with Kira and inspired her to go back to rehab. Chimney brought an upset Jee-Yun for a visit, and Maddie managed to calm her down. The baby referred to her as "mama." Eventually, Maddie felt ready to return home in 9-1-1 Season 5 Episode 12.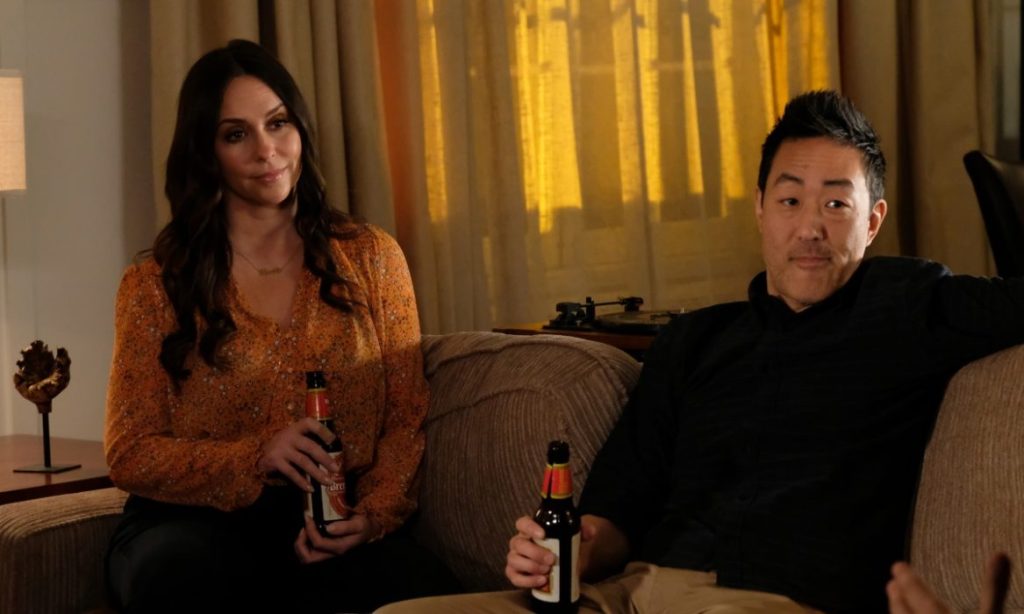 9-1-1 Season 5 Episode 13: Airing Date
Sadly, the upcoming episode has been delayed for a week. Fox will air 9-1-1 Season 5 Episode 13 on April 11, 2022. The network will continue airing a new episode weekly on Mondays at 8:00 p.m. ET.
Where To Stream Episode 13 Online?
If you miss Fox's broadcast, you can stream the latest episode on the network's website and the Fox Now app. Moreover, season 5 is available to stream on Xfinity, Hulu+Live TV, YouTube TV, Sling TV, FuboTV, and DirecTV. So, don't forget to watch the thirteenth episode and keep returning for more thrilling episode previews only on TechRadar247.com.