It looks like Shaun and the doctors will come across a teenager interested in body modifications in The Good Doctor Season 5 Episode 13. The kid is a biohacker, but his modifications could adversely affect his health. Moreover, Morgan, Glassman, and others will treat a girl who wants to get a controversial surgery. So, keep reading ahead to learn all the necessary details about episode 13.
The Good Doctor Season 5 Episode 13 Preview: What Will Happen?
The thirteenth episode of The Good Doctor Season 13 is titled "Growing Pains." Doctors Lim, Wolke, and Murphy will treat a teenage biohacker whose experiments on himself begin to affect his health drastically. Shaun will discover that a boy had got a magnet fitted to his arm. and would be fascinated about it. However, the magnet causes the risk of losing his fingers.
Meanwhile, Morgan, Jordan, Glassman, and Park will handle a young woman who wants to get a controversial surgery. She wants to have surgery in order to get rid of her depression and chronic pain.
A Quick Recap!
In the previous episode, Shaun forgot something while leaving the house for work. He came back and saw Lea using a vibrator. Shaun offered to have sex, but Lea said that she was good. A woman named Marielle Torres came to the hospital with her partner after fainting at the airport. She was a photographer and had been on the road for a while. Marielle's x-ray reports suggested that she might have cancer.
Meanwhile, Alex revealed that Marielle needed a biopsy to confirm her diagnosis. Marielle told her partner Issac that her insurance was canceled and not lapsed. She was charged with possession of marijuana. So, she lost her insurance because she was an undocumented immigrant. Ashed told Alex and Audrey that he would only date men who lived up to his expectations. Issac was furious to know the truth when Marielle coughed blood. Asher rushed her to the OR.
Further, in The Good Doctor Season 5 Episode 12, Shaun met with Lea in the cafe and asked if she used a vibrator because they did not have sex in nine days. Morgan handled a 45-year-old virgin woman named Renna who had bad hemorrhoids. Shaun advised to surgically remove the hemorrhoids. He told her that she would not be able to have sex for six to eight weeks.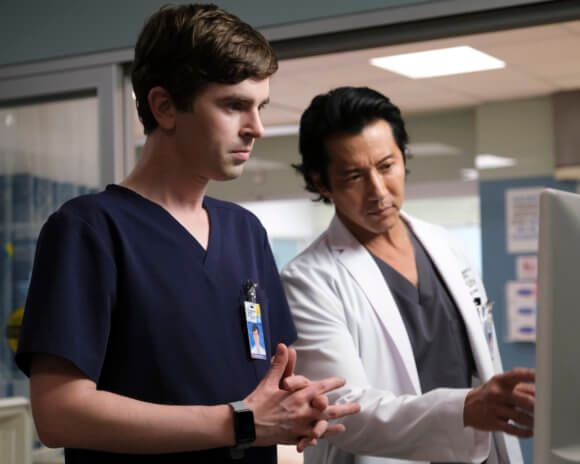 Renna Meets Her Boyfriend, Issac & Marienne Reconcile
Renna revealed to Jordan that she was having a date after a long time and had planned to have sex for the first time. Shaun discussed his problems with Glassman about his and Lea's intimacy. Glassman tried to give him advice, but everyone kept disturbing him. Audrey discovered after the surgery that Marielle did not have cancer. She had a fungus in her system, which was released during surgery. Audrey tried to find Issac, but he was not there.
Elsewhere, Jordan talked to Shaun about the virgin woman's situation. Morgan recalled her first time during the senior prom. Jordan suggested they bring Victor to Renna. Moreover, Shaun tried to arrange a romantic date with Lea at their home. They drank wine, and Shaun gave her a massage. He offered her chocolate, but she fell asleep before he could return. Asher tried to console Marielle after Issac left her in the hospital. Asher revealed that his first kiss taught him to be open and come out in front of his family. He lost his family and the guy he kissed.
Shaun and Jordan arranged a meeting for Renna and her boyfriend. Issac returned, and Marielle apologized to her. Lea apologized to Shaun for sleeping during a romantic night. Renna's surgery went well, Shaun and lea got in bed, and it got a little awkward. So, he told her about Renna and her boyfriend getting trapped as the duo laughed at the end of The Good Doctor Season 5 Episode 12.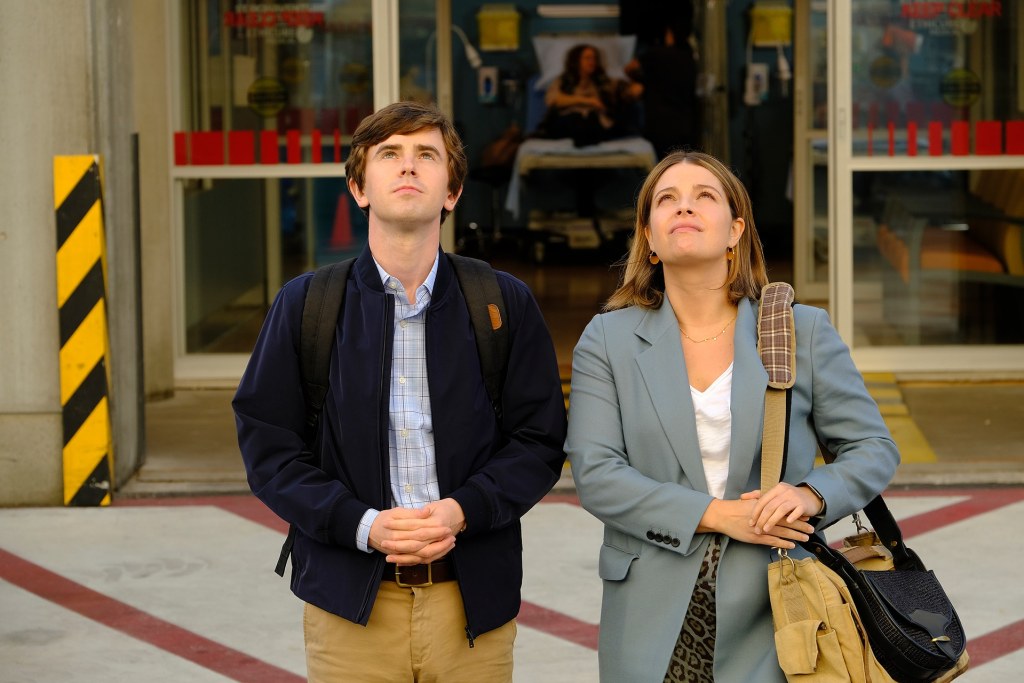 The Good Doctor Season 5 Episode 13: Airing Date
ABC will air The Good Doctor Season 5 Episode 13 on April 4, 2022. The network broadcasts a new episode weekly on Mondays at 10:00 p.m. ET.
Where To Stream Episode 13 Online?
If you miss ABC's broadcast, you can stream the latest episode on the network's website and the ABC app. Moreover, season 5 is available to stream on Fubo TV and Hulu+Live. So, don't forget to watch the thirteenth episode and keep returning for more thrilling episode previews only on TechRadar247.com.