Things did not really work out among Zack Snyder and Warner Bros for Snyderverse in DCEU. Thus, Zack has created his own zombieverse on Netflix with Army Of The Dead and Army Of Thieves. Both the films were absolute visual treats for action buffs and Zack's fans. However, fans like us are quite greedy, and we are already waiting for Army Of Thieves 2 to explore more the world Snyder has created on the silver screen. But is it really happening? Well, here is everything we know about it.
When Is Army Of Thieves 2 Coming?
The prequel to Zack Snyder's Army Of The Dead, titled Army of Thieves, premiered on Netflix on October 21, 2021. The film managed to make its special place in the hearts of the audience. Some even called it better than its predecessor. On the other hand, the movie also garnered a decent critical response.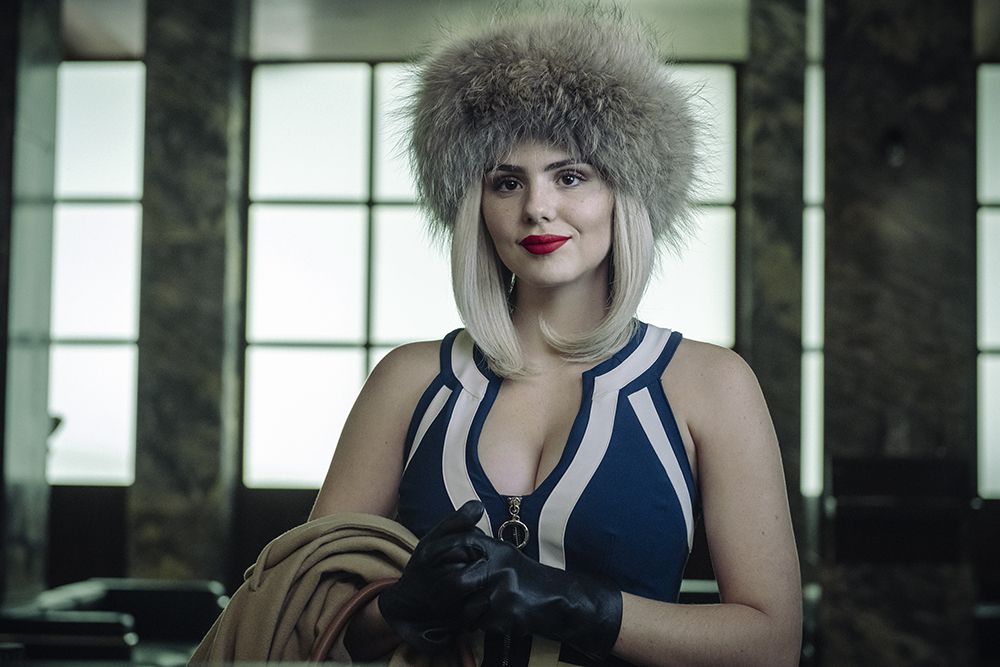 Meanwhile, as far as Army of Thieves 2 is concerned, we know that Zack Snyder is working towards creating his own zombieverse on Netflix. According to reports, Snyder has already planned the third movie in the Zombie franchise. But it is not titled Army Of Thieves 2. Rather it will be called Planet Of The Dead. But wouldn't really mind that as far as the film stands up to expectation in terms of story and action sequences.
Regarding the release schedule of the film, it might take a little longer than we expect. Zack is currently working on his another project Rebel Moon since the beginning of 2022. Therefore, Planet of The Dead (or Army of Thieves 2) is currently on the back burner and will begin production once Zack finishes his ongoing project, which might be early to mid-2023.
Where Did Robot Zombies Come From?
Despite being a predecessor to Army of the Dead, Army of Thieves concentrates on Dieter and Wagner's safes. It doesn't go into detail concerning the origins of the robot zombies from the first film. According to the director Zack Snyder, some of the undead in Army of the Dead with luminous eyes are really cyborg zombies. It's obvious that these mechanical zombies are part of the US government's intentions to weaponize the illness. There are still no definitive explanations as to how, where, or why the mechanical zombies came into being. This enigma could be solved in the third film.
Why Fans Love Sebastian In Army Of Thieves?
Dieter was a weary bank employee called Sebastian before joining the Army of the Dead theft crew. His preoccupation with opening safes, on the other hand, makes him stand out in his everyday life. Despite the fact that he was only a supporting character in the previous film, he makes for an excellent lead in the Army of Thieves.
While it's entertaining to see characters in heist films that are ultra-cool and self-assured, such as George Clooney in Ocean's Eleven, Sebastian is a refreshingly different take on the genre's protagonist. Throughout the story, he is a worried and fearful character. When he's in front of a safe, he transforms into an artist. It makes him vulnerable, which makes him a more interesting character to follow along with on this wild voyage.
The Bravest of Thieves!
Gwendoline is the group's fierce and intelligent strategist, who is more interested in the excitement than the wealth. She is a young fugitive who is also an accomplished pickpocket and a proficient fighter, ready for any eventuality.
Gwendoline is by far the bravest of her group's members. She is the only one who is willing and capable of charging headlong into trouble without losing her composure. In the end, she's more than willing to take the blame if it means Sebastian can avoid Interpol detention, even though she does not always use her bravery for good. She is undoubtedly the bravest of the group. And fans look forward to seeing more of her in Army Of Thieves 2.
Also Read Will The Flash Erase Snyderverse? Here's What Ezra Miller Stated About It