It looks like Conrad will treat his daughter's classmate in The Resident Season 5 Episode 17. However, the problem turns out to be more serious than his expectations. Moreover, Devon will take some of the interns to a senior living facility. Further, Padma will look for a sperm donor after Leela agrees to donate her egg. So, keep reading ahead to learn all the necessary details about episode 17.
The Resident Season 5 Episode 17 Preview: What Will Happen?
The seventeenth episode of The Resident Season 5 is titled "The Space Between." Conrad will treat her daughter Gigi's classmate in the upcoming episode. The kid seems to be suffering from a strange stomachache. Conrad will realize that the issue seems to be more serious than expected. The kid's brain is swollen and which could lead to brain damage.
Meanwhile, Devon will take the interns to a senior living facility. The group will come across a former doctor whose doctor falls ill during their visit. The woman is afraid of leaving her old husband behind if she dies. Further, Padma and Leela will look for a sperm donor. However, the duo will uncover some unsettling revelations about the business in The Resident Season 5 Episode 17.
A Quick Recap!
In the previous episode, Devon treated a patient named Eliza, who had tried to kill herself three times in the last six years. She ran away from the hospital and tried to kill herself by standing in front of a moving bus. However, Devon showed up at the last moment and saved Eliza from killing herself. Malvo suggested that Eliza might be dealing with treatment-resistant depression.
Further, in The Resident Season 5 Episode 16, Devon felt that Deep Brain Stimulation might help Eliza get better. However, there was no real guarantee that the treatment would work. Devon took advice from Dr. Sutton, who agreed to perform the stimulation technique on Eliza. Unfortunately, the treatment triggered another suicide attempt. Eliza managed to stay alive and felt much calmer after her therapy.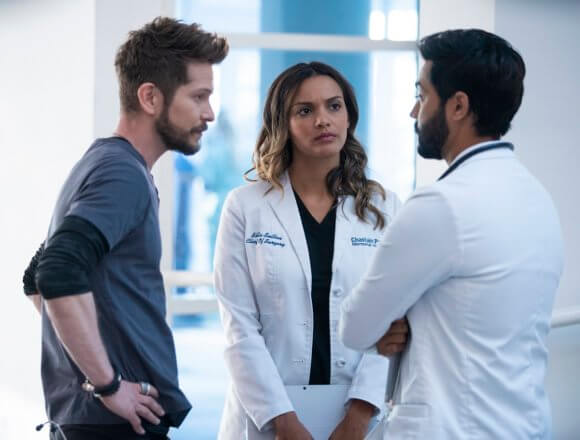 Meanwhile, AJ and Conrad treated a Pastor named Aaron. He had been suffering from serious chest pains after getting a stent. However, Aaron never suffered from a heart attack, and the stent was unnecessary. AJ tracked Aaron's cardiologist and discovered that he was a fraud. Moreover, Aaron's condition began to worsen, and his life was in danger. AJ and Conrad decided to perform surgery to remove the stent. Luckily, the doctors managed to save the pastor's life.
Elsewhere, Megan advised Bell to use a can in order to support his leg. However, Bell refused to give in to his weaknesses. Bell tried to take Bosley down. He brought the complaint against Bosley to the board's attention, but no actions were taken. Eventually, AJ and Conrad walked using a cane to show Bell that it was okay to take support. Moreover, Billie came to meet her newfound son Trevor. The duo had a great time and discussed Trevor's plans to opt for the Biotech stream in The Resident Season 5 Episode 16.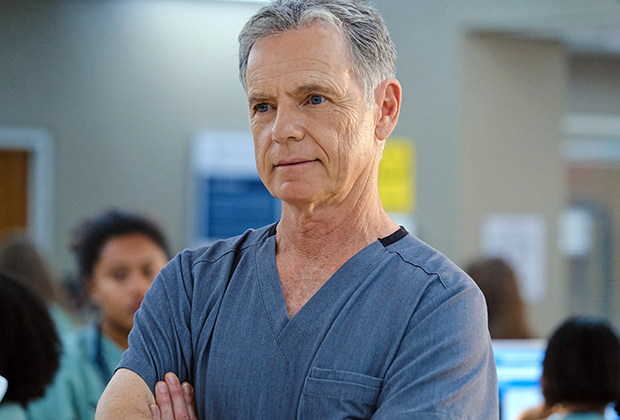 The Resident Season 5 Episode 17: Airing Date
Fox will air Fox on April 5, 2022. The network broadcasts a new episode weekly on Tuesdays at 8:00 p.m. ET. And each episode of season 5 will have an estimated runtime of 45 minutes.
Where To Stream The Upcoming Episode Online?
If you miss Fox's broadcast, you can stream the latest episode on the network's website and the Fox Now app. Moreover, the current season is available to stream on DirecTV, Fubo TV, and Xfinity. So, don't forget to watch episode 17 and stay tuned for more thrilling episode previews only on TechRadar247.com.