Finally, after two years of waiting, Netflix has announced the official release date of Green Eggs And Ham Season 2. After facing plenty of setbacks, the series has now returned to amaze you with its enchanted world. It looks like the story will take everyone to the origin of Green Eggs and Ham. Further, you don't have to wait a lot to see your favorite characters back on the screen. Keep reading to know more.
Jared Stern developed the series based on children's books named The Butter Battle Book and Green Eggs and Ham. It follows Sam-I-Am and Guy-Am-I, who go on a mission to rescue a rare Chickerafe from a zoo. First, Sam-I-Am decided to send Chickerafe to its original habitat. But he accidentally exchanged his bag with Guy-Am-I, leaving them to go on a road trip where they met E.B.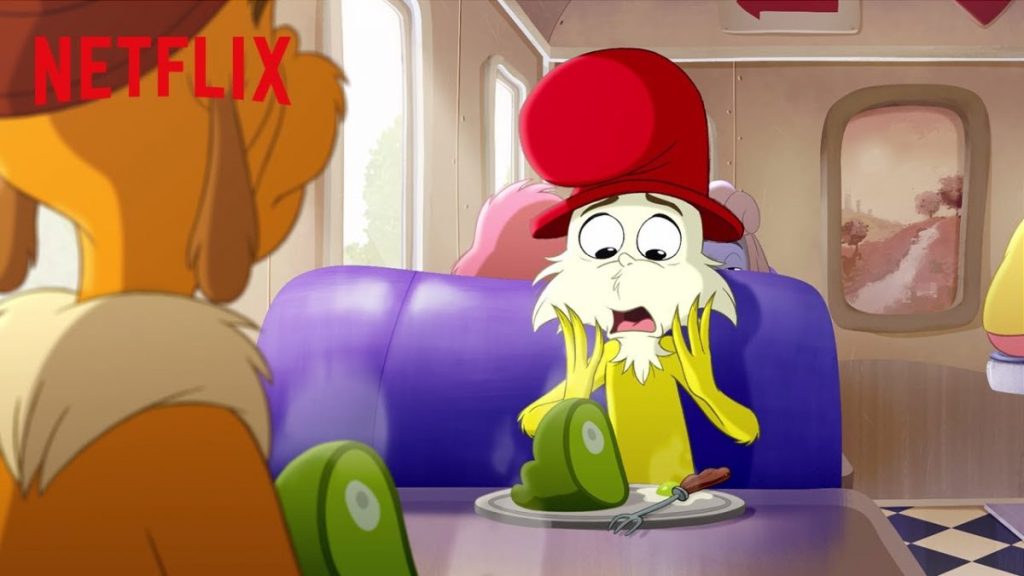 Green Eggs And Ham hit the streaming platform back on November 8, 2019, and the streaming platform didn't take much time to renew the show. Back in December 2019, Netflix renewed Green Eggs And Ham for the second run, titled Green Eggs And Ham: The Second Serving. It came out as no brainer since the first season gained massive popularity. It garnered 100% positive responses on Rotten Tomatoes and 89/100 on Metacritic.
Green Eggs And Ham Season 2: Production Updates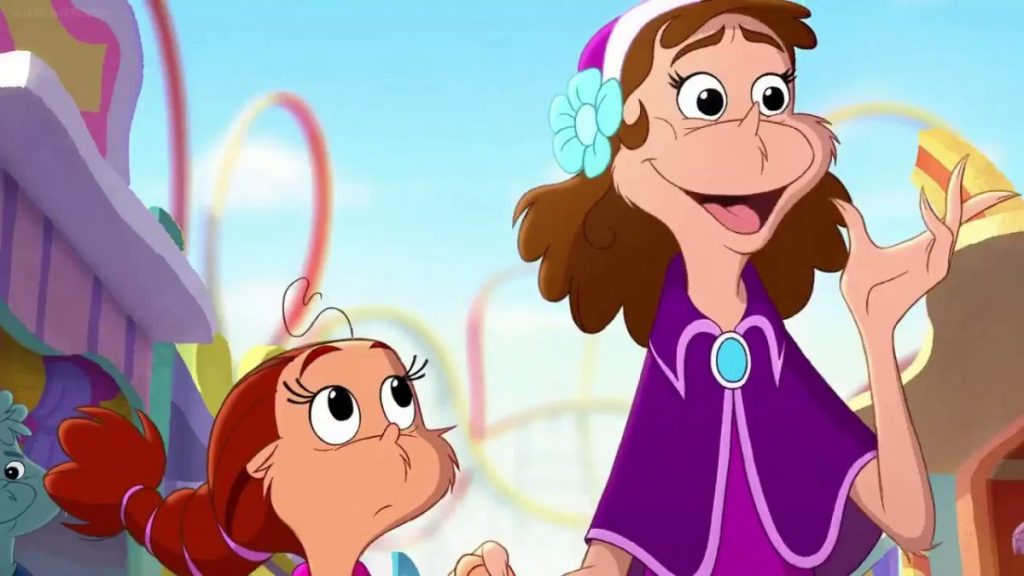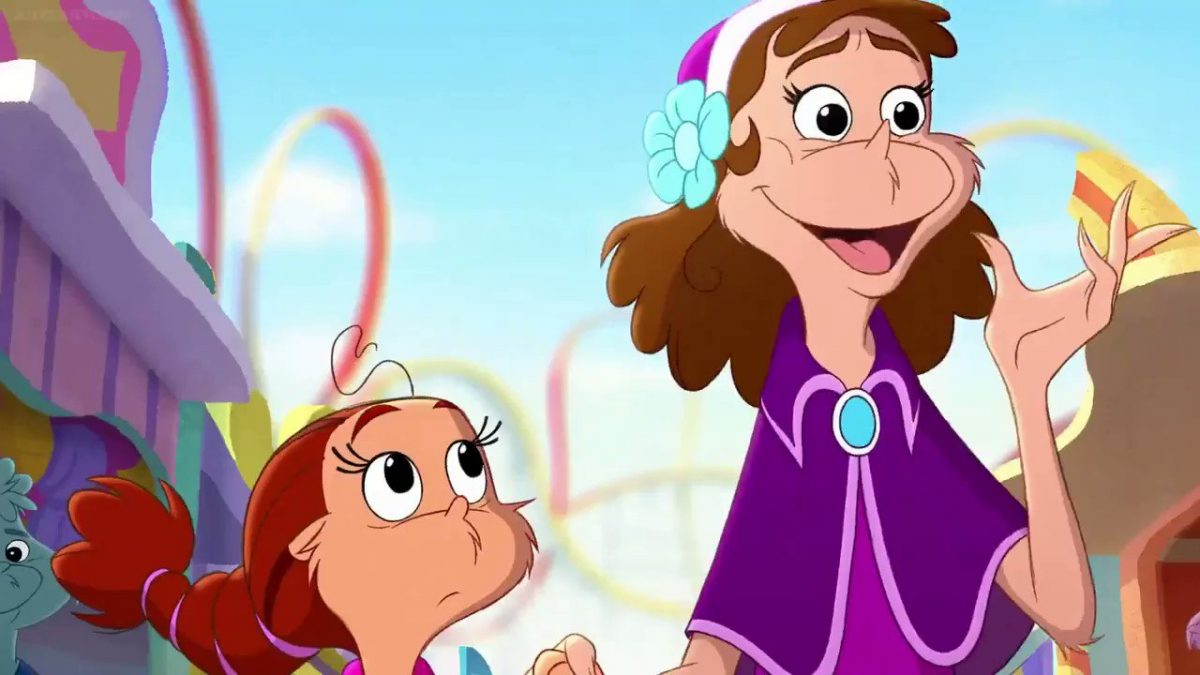 As mentioned above, Netflix renewed Green Eggs And Ham Season 2 before the pandemic hit the world. The animation series takes much time to complete production. But the series actress Ilana Glazer revealed back in March that she had finished wrapping up recording for the second. Anime generally takes almost three months to produce a single episode, so deeming this, two years were sufficient to complete the production. Further, the series will be based on The Butter Battle Book and consist of ten episodes.
What Will Happen Next?
Netflix recently revealed the trailer of Green Eggs And Ham Season 2 that revolved around a new adventure. Sam appeared to be eating eggs in the finale when he recalled how his mom used to cook for him. Now that both Sam and Guy have helped Mr. Jenkins to return home, the duo will go on another mission. Sam will search for her mother, and he will end up in the middle of a conflict between Yookia and Zookia. There he learns that his mom is an international super-spy who's trying to save a golden ball.
But someone stole the golden ball and flew with it in front of Sam's mom. So Sam, Guy, E.B., and Sam's mom go on a mission to take it back. But during this journey, E.B. finds the love of her life. Unfortunately, someone kidnaps E.B.'s lover. Before she can deal with the situation, Sam and his mom go on a solo trip to catch the mole. Things turn daunting afterward. Now it remains to see how they will manage to bring back the golden ball.
Green Egg And Ham Season 2: Who Will Return?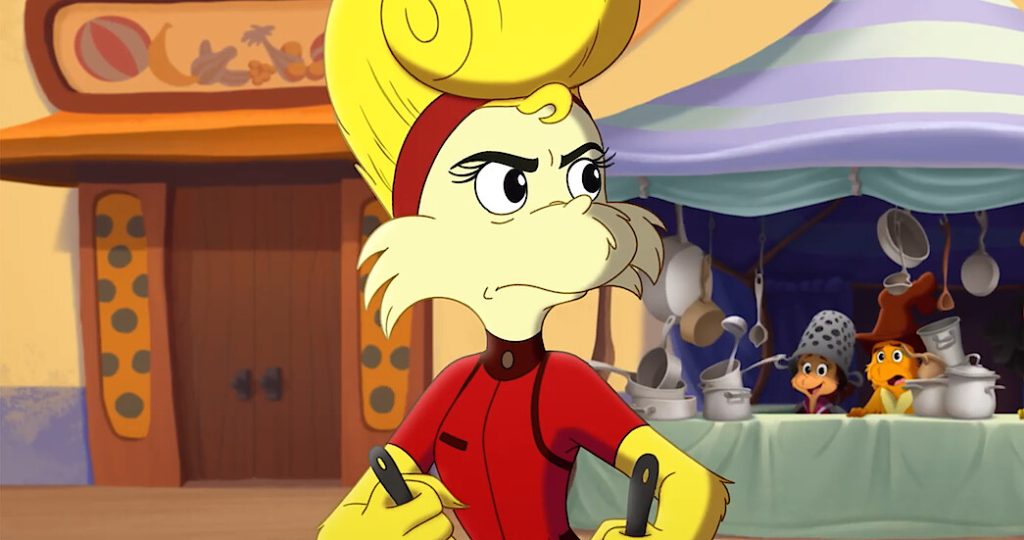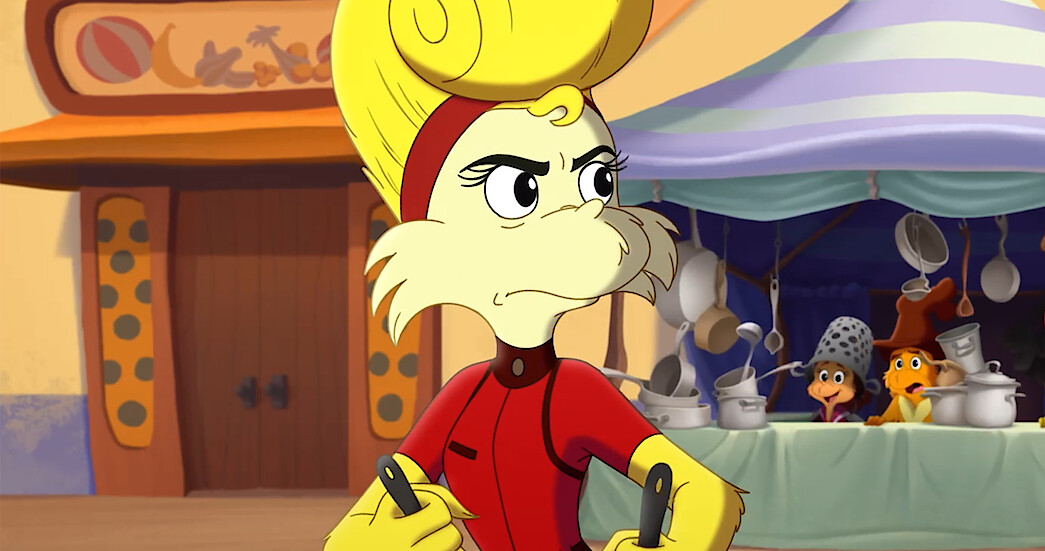 No doubt the entire main cast of the first season will return. These include Michael Douglas as Guy-Am-I and Adam DeVine as Sam-I-Am. Besides them, Keegan-Michael Key will return as the Narrator, with Diane Keaton as Michellee and Ilana Glazer as E.B. Additionally, Patricia Clarkson will return as Pam-I-Am. Besides them, Darren Criss, Rita Moreno, Hector Elizondo, Jose Andres, and Gwendoline Christie will return. Jenny Slate will join Pete Holmes, Adam Pally, and Jamie Camil. James Monroe Iglehart, Simon Helberg, Michael Cera, Russell Peters, Julie Bowen, and Kelsey Grammer will also join. However, their roles have been kept under wrap.
Release Date
Back on March 2, 2022, the illustrator Chad Frye officially announced on Instagram the release date of Green Eggs And Ham Season 2. He first announced that the second season would air on Friday, November 5, 2021. But it didn't happen. However, finally, Netflix announced that Green Eggs And Ham Season 2 would return on April 8, 2022. Stay tuned. TechRadar247 will keep you updated.