It feels like Elizabeth will be heartbroken in When Calls The Heart Season 9 Episode 11. She has so many plans to celebrate her birthday. But it looks like nothing will work out as she expected. Further, Lucas will find himself in a difficult situation. So, to deal with his inner chaos, he will leave the Hope Valley. It will ultimately create more trauma in Elizabeth's life. Further, things will turn darker in the town. Keep reading to know more.
When Calls The Heart Season 9 Episode 11 Preview: What Will Happen Next?
Finally, a man came and proved that Lucas was innocent. But the unexpected arrest spoiled his plans. He wanted to give Elizabeth the best present ever, which he will give in When Calls The Heart Season 9 Episode 11. In the upcoming episode titled "Smoke on the Water ", he will pull a small red box that looks the perfect size for an engagement ring. Elizabeth will be surprised to see this, but the tension will rise between the couples, thanks to the call Lucas received at the end of the previous episode.
The couple will struggle to communicate with each other in When Calls The Heart Season 9 Episode 11. This is because Lucas will go out of town for a fresh start. Further, Florence will reel over the news that Jerome Smith wants to reopen the coal mine. She lost her first husband in the mine collapse. So she won't be glad to hear the news. But it looks like Henry may play a different game than anyone has expected.
A Quick Recap!
In the previous episode, titled "Never Say Never," thanks to Wyman's planted evidence, Lucas was now in custody. Elizabeth prayed for him but also appeared worried for him as she feared what everyone would think about him. As for Rosemary, she started feeling unwell. So Faith suggested it could be stomach flu. Lee tried to take care of his wife, but she refused to stay at home and accompanied him to the newspaper office. Meanwhile, Mike met with Bill and revealed that he wanted to resign as his duties demanded him to work against his nature. So he decided to leave Hope Valley for a few weeks.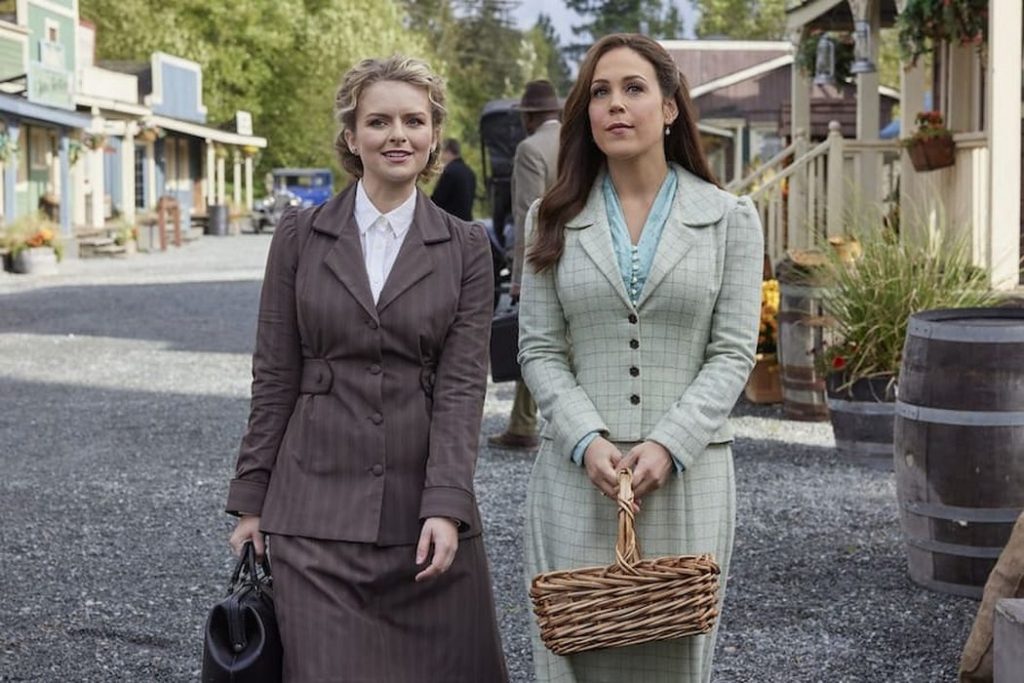 Jerome Smith and Arthur Gilchrist met with Fiona for the oil deal. But their over-friendly nature made her uncomfortable. So Nathan advised her to take a stand for herself and learn to refuse the unwanted attention. Back to Elizabeth, she visited Lucas and gave him the pocket watch she brought for him. Faith tried to convince Nathan of Lucas' innocence. But he decided to stick to his duty.
Later in When Calls The Heart Season 9 Episode 10, Lee apologized to Joseph for keeping the secret about the loan. When Rosemary started facing some strange symptoms, she once again visited Faith for a sec ond opinion. Finally, they discovered that she was pregnant, but she hid from Lee until it was confirmed.
When Calls The Heart Season 9 Episode 11: Release Date
When Calls The Heart Season 9 Episode 11 will air on Sunday, May 15, 2022, at 8 pm ET only on Hallmark Channel. The all-new episodes follow a weekly release pattern. You can also stream the show on live streaming platforms such as Fubo TV, DirecTV, YouTube TV, and Sling TV. Stay tuned. TechRadar247 will keep you updated.