With millions of fans all around the globe, the South Korean boy band BTS has been riding on the cruise of success for the past few years. The love and admiration for the band members are so high that even small update about their life becomes news. Therefore, it was bound to make people go crazy when the reports of BTS splitting up started circulation after it was announced that BTS was taking an indefinite break recently. But how much weight do these claims hold? Let's find out!
Is BTS Breaking Up?
K-Pop band Bangtan Boys, popularly known as BTS, is arguably among the most popular music group worldwide in recent times. BTS enjoys a massive global fanbase that calls itself Army. A while ago, a piece of news started going around the internet that created a lot of panic among the fan of the K-pop boy band. These reports claimed that a popular band is splitting up.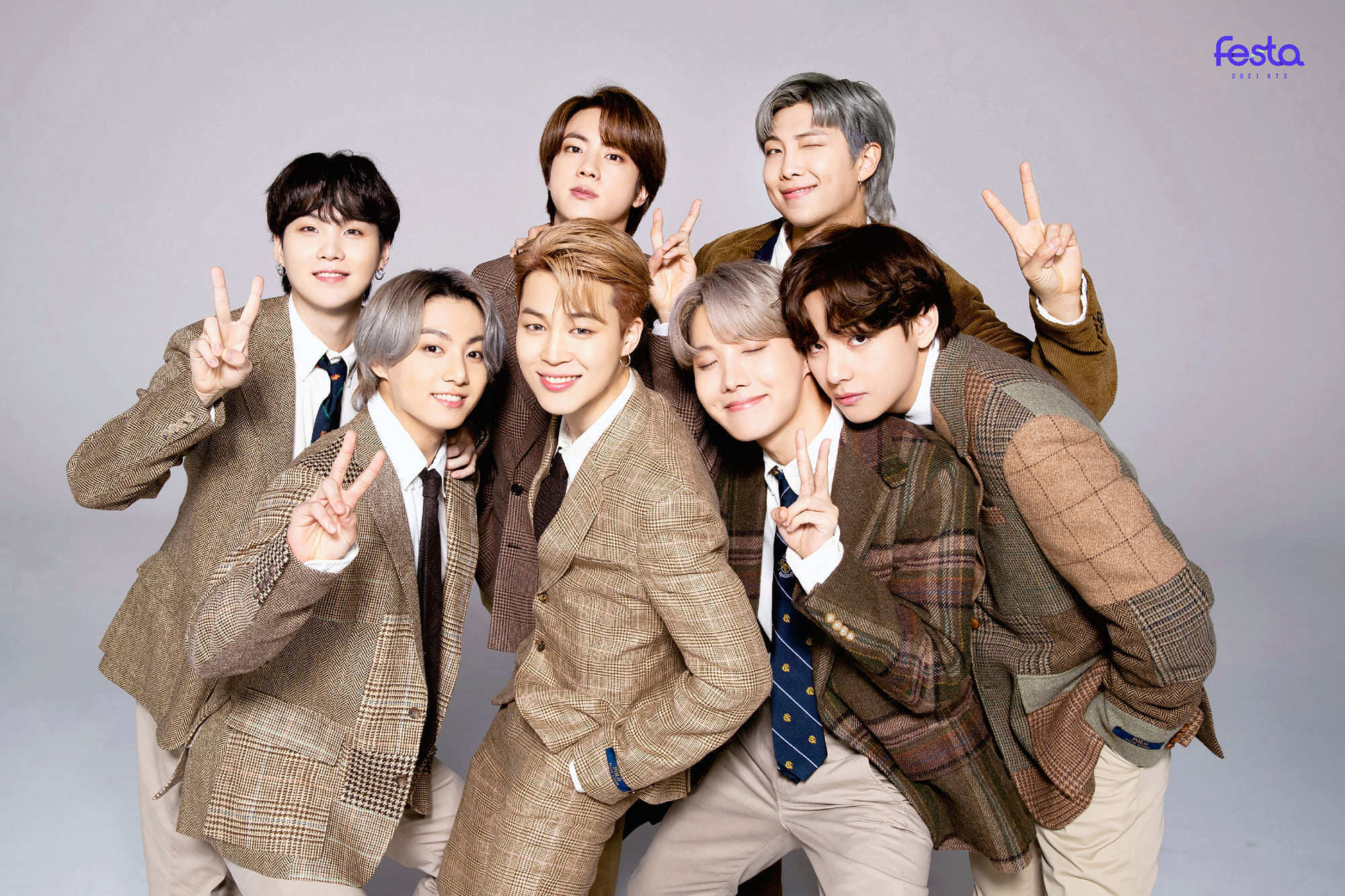 The rumors started when the banner that manages BTS, Big Hit Music, shared the news that the seven boy band members are going on a "much-deserved vacation after their schedule for 2021 is completed. The statement said, "We would like to inform you that BTS is planning to take a second official extended period of rest since their first in 2019." After that, some reports claimed that this might be the end of BTS as we know as the group members are splitting up. However, it was soon cleared up that rumors are nothing more than just hoaxes, and the band is not splitting up. The band will be back after their vacation to rock the work. Although recently, the same scenario happened, and BTS declared their another indefinite break to focus on their individual careers.
Although BTS breaking is something that the huge fanbase does not want ever to happen, it is a reality that they will have to face sometime in the future. This is because of the mandatory military service in the singers' homeland of South Korea. All able-bodied men between the ages of 18 and 28 are currently obligated to serve in the military of South Korea for roughly 21 months under current law.
Suga And J-Hope Cited Differences in Opinions!
This is not the first that the news of BTs parting ways have nearly given fans a heart attack. Back in 2019, the news of BTS members disbanding also surfaced. However, then it was not any media outlet behind the rumors; rather, it was BTS members Suga and J-Hope.
In April 2019, two beloved members from BTS, J-Hope, and Suga, shared the heartbreaking news with the ARMY on VLIVE. In the virtual event, J-Hope and Suga stated, "Due to differences in our opinions and musical styles, we have decided to go our separate ways. Still, we agreed to cheer on each other's life. As we open the new door, it's time to close and lock the door."
The hearts of the fans would have been shattered by the news had it not been April 1, and if J-Hope could have controlled his giggles during the announcement. As you would have guessed by now, it was all an elaborated prank that the idol pulled on their fans on April Fool's day.
When Is BTS Contract Ending?
Much like most South Korean bands, BTS also operates on contract bases under the Big Hit Music company. The band was assembled in 2013 with a seven-year contract that ended on June 21, 2020. However, due to the humongous popularity of BTS and their record-breaking sales, the contract was renewed for another seven years in 2020. Therefore, fans can take a sigh of relief as they are not going anywhere, at least for the next five years.
Also Read Is BTS' V Gay? Find Out About Kim Tae-Hyung's Sexuality!