Fans are crazy for Love Island Season 8, and now we are back with another recap. Well, things are quite jubilant in Love Island Season 8 Episode 30. We have seen islanders fighting for their partners and to secure their connection. They enjoyed numerous challenges and tasks that helped them know each other well. However, the unseen bits reveal how your favorite islanders enjoy their time while they are alone or preparing for the next task. Let's see what these islanders did last week without wasting much time.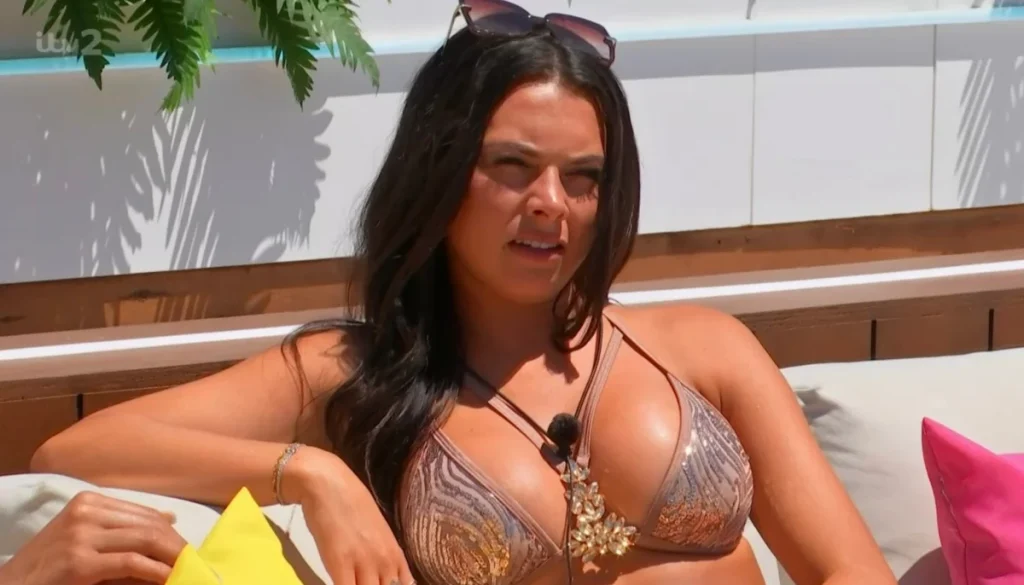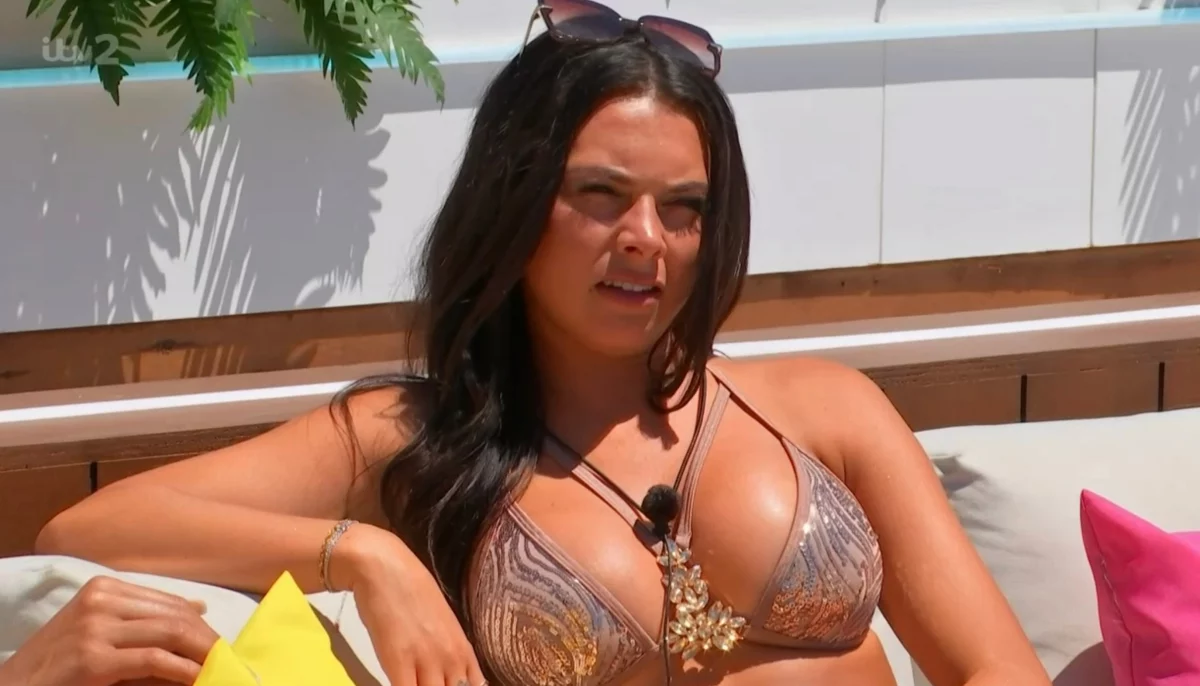 Love Island Season 8 Episode 30: What Happened In The Last Night?
Unseen Bits are here, and it reveals what our favorite islanders did in the last few days. It begins with a new boy, none other than Charlie, in the house. He enjoyed the night with the girls and decided to know more about Ekin-Su. Charlie picked Ekin-Su to have a chit-chat, but she seemed in a funny mood and decided to behave like Voldemort. Charlie wasn't glad to see her like this, which eventually affected their chemistry. The following day Dami and Luca spent some time alone having a boy talk. But fans were amazed to learn that they talked about eating bogeys.
Well, Dami and Indiyah were the funniest couples on the island, and they never missed a chance to amazing fans with their surprising move. While having a nice chat on the day bed, Indiyah swiftly moved toward Dami and started behaving seductively. Well… Well… It seemed like Indiyah was in a mood, and Dami never backed in amazing her. He quickly tossed her on the bed and started kissing her. Later, the islanders received a text and they had to join in a doggy game. Boys were supposed to act like a dog, while girls had to build a dog house for their partners. The couples had a lot of fun playing with colors and enjoyed their me time.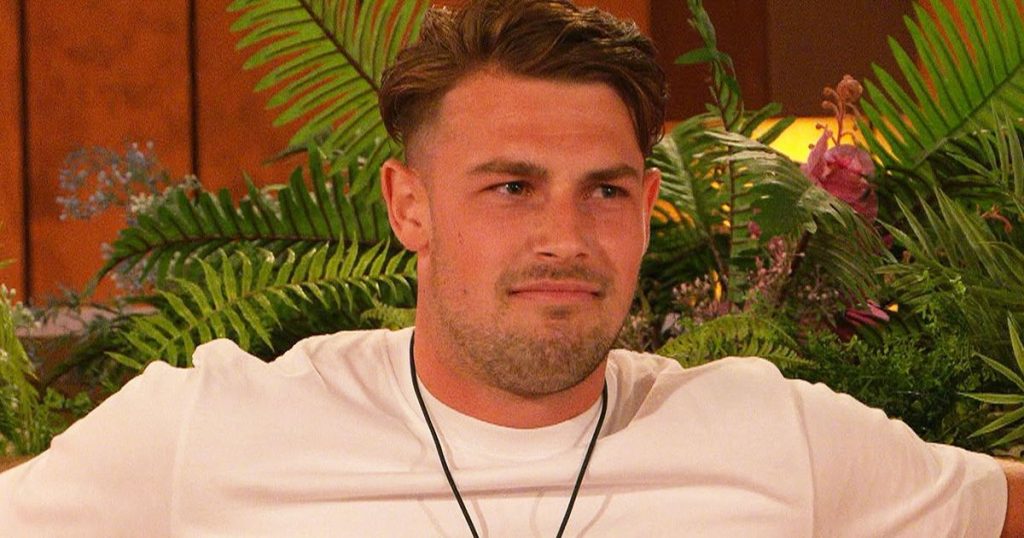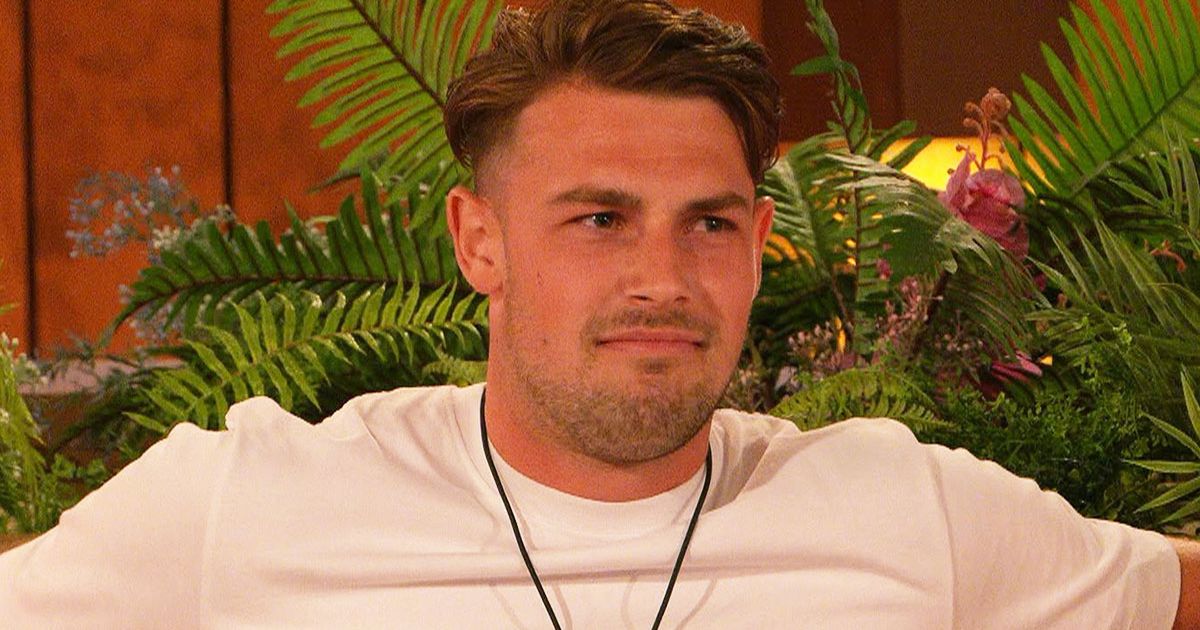 Later in the night, Luca and Gemma had a peaceful time together. They also shared a kiss. But it was interrupted by a friendly argument. Luca argued that whenever Gemma kissed him, she kept her eyes open. But Gemma justified that she just wanted to see his face. However, the argument ended with a tight hug and more kisses. The following day, Antigoni, Davide, Luca, Andrew, and Jacques sat near the pool and enjoyed their time when Antigoni told Davide that she could perform a high kick. Luca came forward to escort her. But in the process, she fell to the ground. The boys couldn't stop laughing and started mocking her in Love Island Season 8 Episode 30.
Date Night
In the morning, Danica prayed to God to send someone who could love her and stay with her. To fans' surprise, God fulfilled her wish. He sent an insect who irritated her to hell. Indiyah was scared and rushed inside the villa. Tasha came to help Danica but ended up screaming. Soon Antigoni helped them, and that's how God fulfilled Danica's wish. Later in the night, Indiyah received a text stating that the couple should go on their first date. Both Dami and Indiyah seemed surprised and glad they could know each other more. Indiyah had some questions for Dami that nervous him, but they enjoyed their time quite well.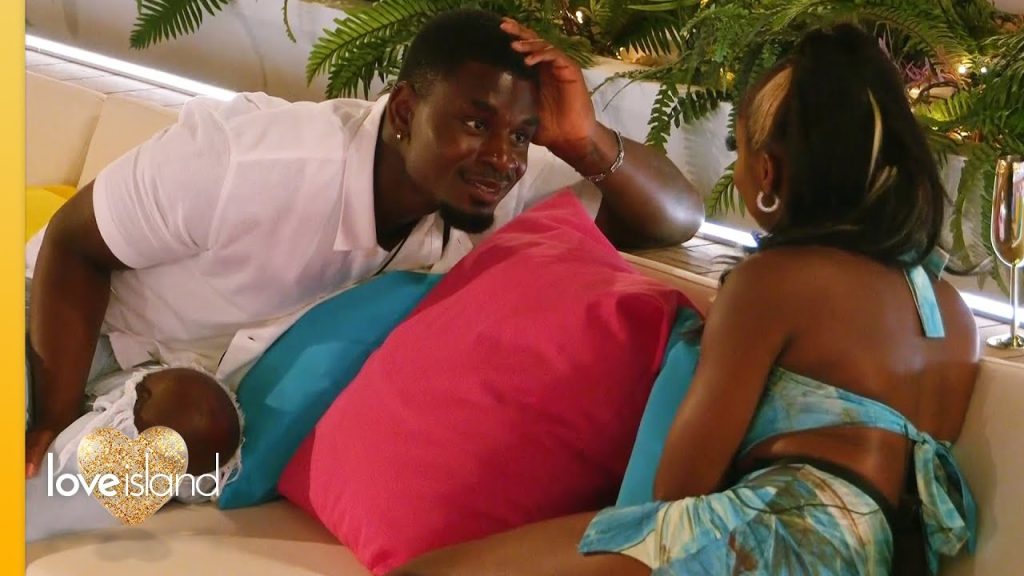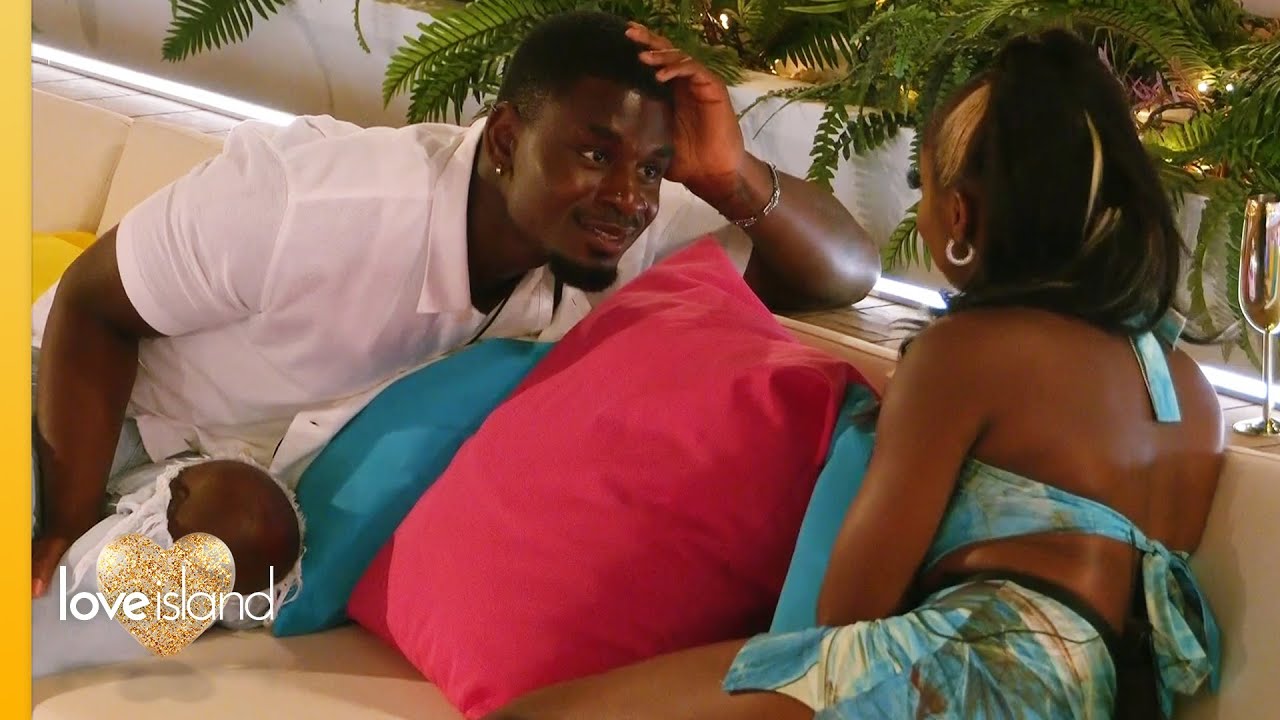 An Innocent Prank
The following night boys prepared for a practical joke. They planned to convince everyone that they had received a text. Jay enacted like he had received a text. The text said boys should come to the front door to greet a new girl. They quickly entered the villa and helped Davide dress up like a girl. However, Ekin-Su was way too smart as she had already decoded their plan and warned everybody. Davide later called Charlie, and they had a fun time together.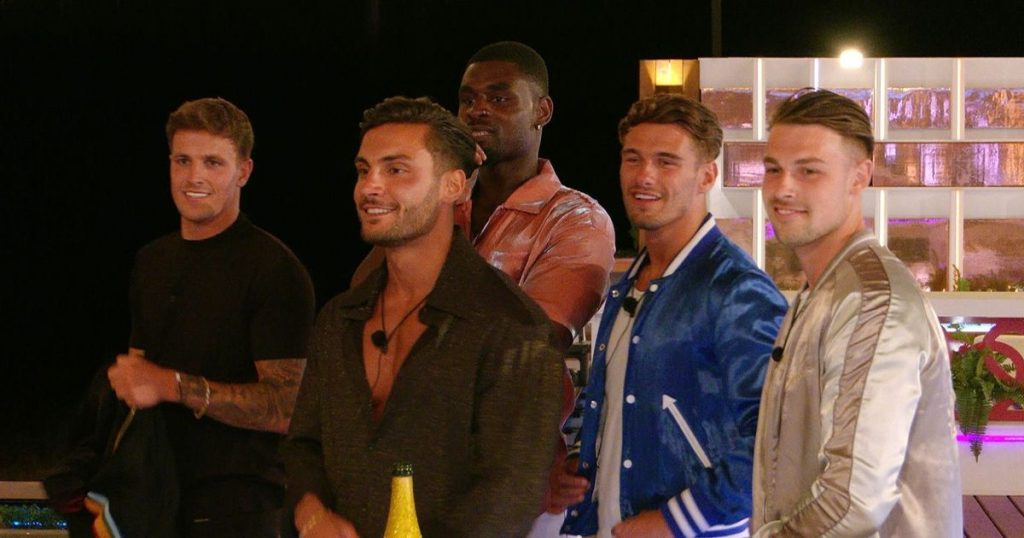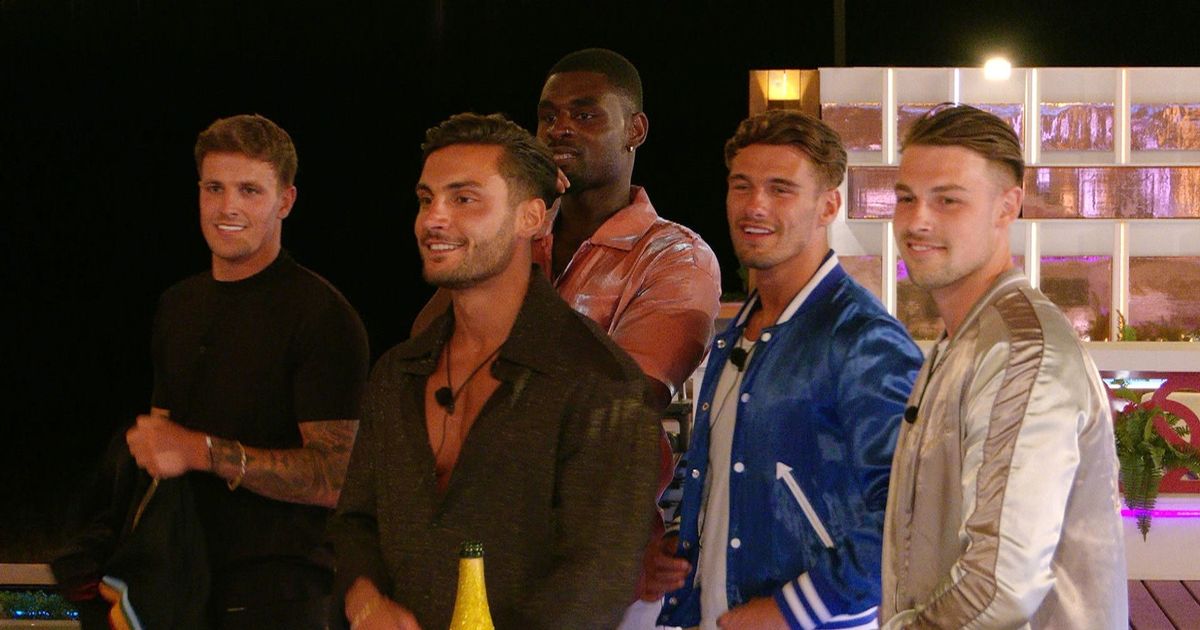 Dress-up Challenge
Well, fans had already seen the dress-up challenge and how every girl and boy performed in the challenge. But they had no clue how much fun and practice they did before the challenge. Danica and Indiyah did their squirt practice while Ekin-Su dressed in a hot bridal gown. The boys left amazed to see Ekin-Su as she first kissed Charlie and later passionately kissed Davide. But it wasn't over yet. She later approached Jay and licked his neck, leaving the boys' mum.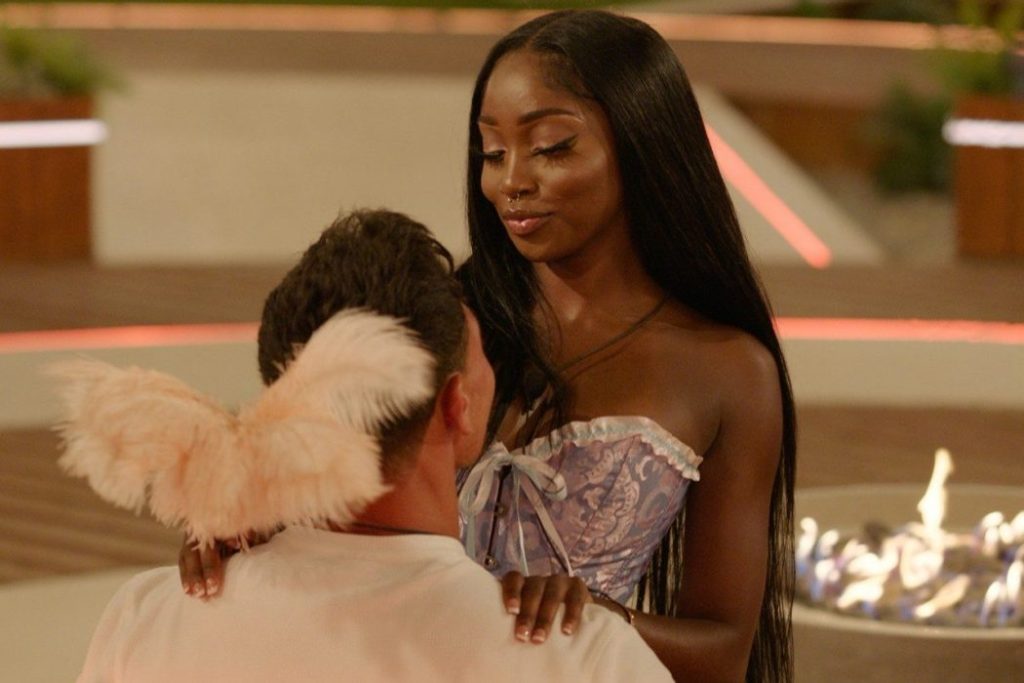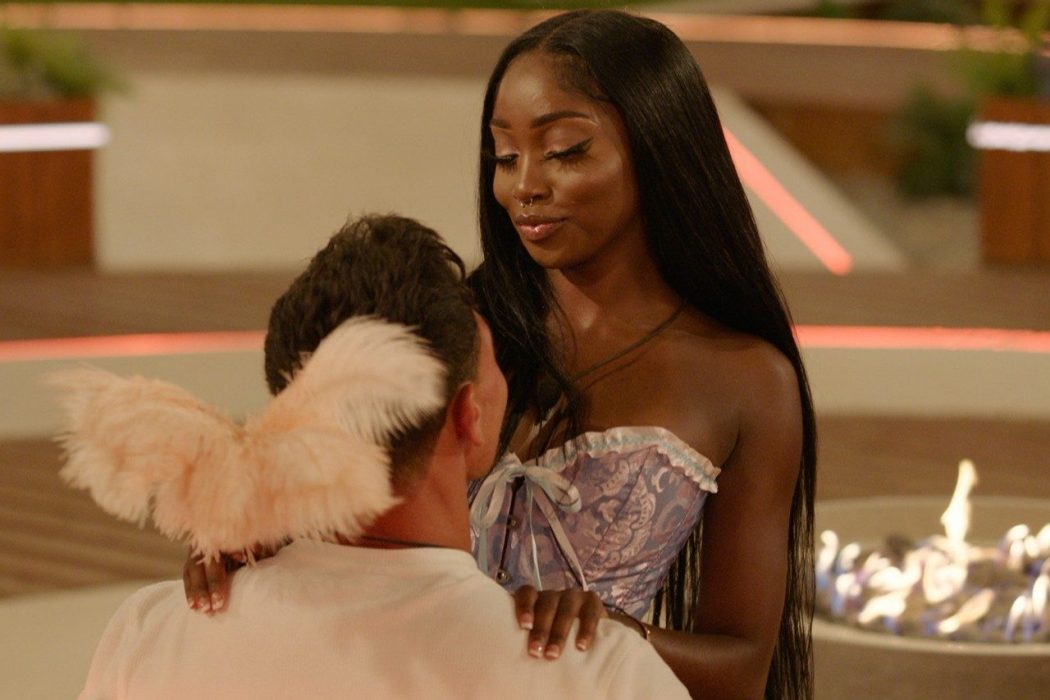 Davide And Ekin-Su's First Date
Charlie left the villa, and Ekin-Su was once again single. But instead of approaching Jay, she decided to reconnect with her lost connection Davide. They also went on their first date in the vineyard. They enjoyed their time together. Ekin-Su talked about her mom and asked Davide how he would impress her mom. Later she revealed that she found Davide cute and wasn't into his abs. Meanwhile, Davide found Ekin-Su beautiful and intelligent.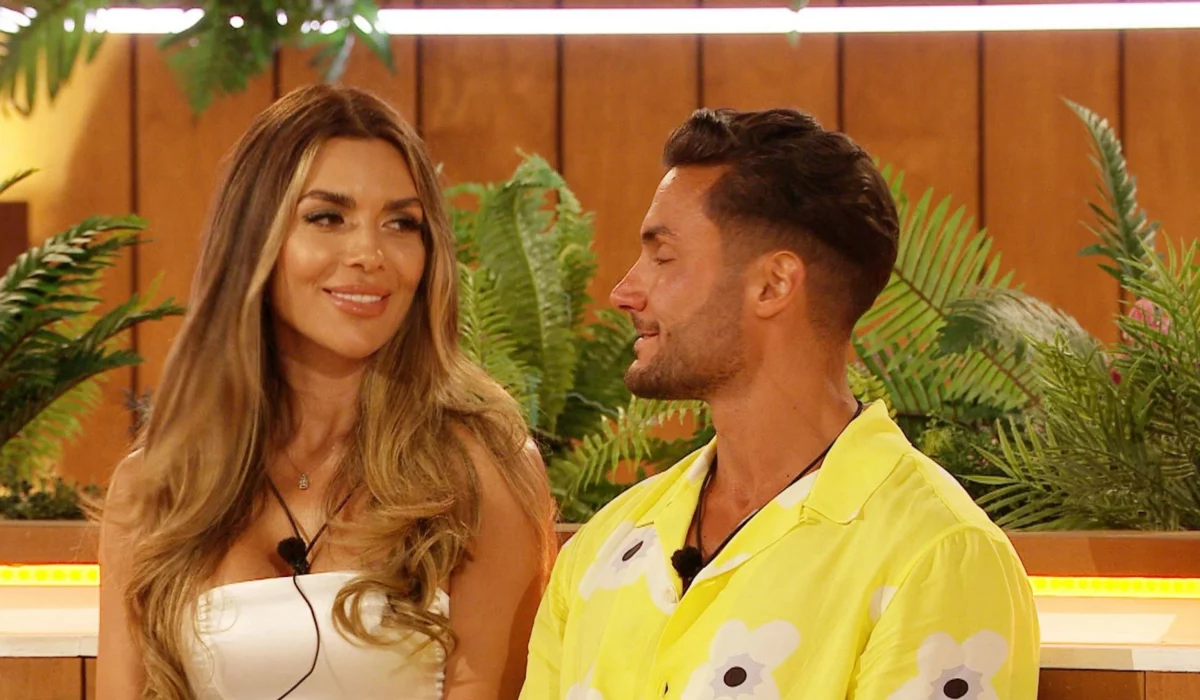 It seems like Davide has a soft corner for Ekin-Su, which might help her rekindle with him. But with new girls in the villa, can it be possible? This is all about Love Island Season 8 Episode 30 recap. TechRadr247 will keep you updated. Stay tuned.